MADRID, Spain, May 19-21, 2017 – Winning by a single touch to a thrilled audience, Germany's Max Hartung won the individual finals of the Madrid Men's Sabre World Cup this weekend. The Italian men's sabre team also took gold in the team finals of the World Cup. More than 175 world-class fencers participated in the event, with teams coming from 21 countries.
The final bout in individual competition was closer than any match in the quarter- or semi-finals, with Hartung finishing 15-14 against USA's Eli Dershwitz. The 27-year-old Hartung beat Hungary's Andras Szatmari in the semi-final, 15-7; the Hungarian won gold earlier this year in the February Sabre World Cup in Padua, Italy. Dershwitz had beaten another Hungarian, two-time gold Olympic gold medallist Aron Szilagyi, in the other semi-final, 15-8. This was the first gold medal at the World Cup level for Hartung.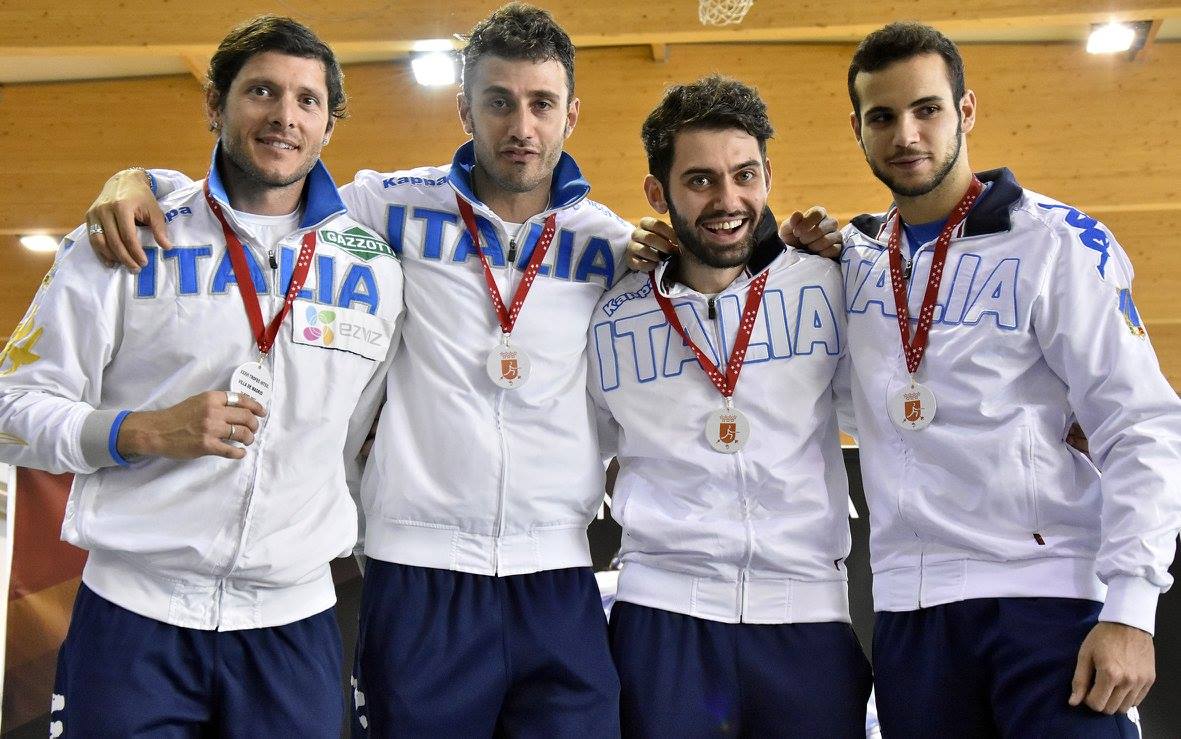 In men's team competition, Italy prevailed and won the gold medal over Russia, 45-34, in the final match. Prior to the final, Italy faced Romania, whom they beat, 45-39. Russia fenced Hungary in the other semi-final, winning 45-38. In the bronze-medal match, Hungary took Romania with a close result, 45-43.
The top-eight overall individual ranking from Madrid include Max Hartung (GER, gold), Eli Dershwitz (USA, silver), Andras Szatmari (HUN, bronze), Aron Szilagyi (HUN, bronze), Enrico Berre (ITA), Luigi Samele (ITA), Guillermo Mancheno (ESP), and Dmitriy Danilenko (RUS).
Overall, the top-eight team rankings place Italy (gold) first, followed by Russia (silver), Hungary (bronze), Romania, USA, Iran, France, and Germany.
Full results for the individual competition can be found here, and results for the team event are here.