TUNIS, Tunisia, May 12-14, 2017 – Olympic medallist and World Champion Ukrainian fencer Olga Kharlan took gold this weekend in Tunis at the Women's Sabre World Cup. The Italian women's team is also traveling home with gold after winning the Women's Team Sabre competition.
There were numerous top-level women's fencers participating and more than 100 competitors overall. In the semi-finals, Kharlan overtook top-ranked Olympic gold medallist Russian Yana Egorian, 15-12, before scoring victory, 15-9, against second-ranked Hungarian Anna Marton in the gold-medal match. Marton had beaten third-ranked Manon Brunet of France in the semi-final, 15-12.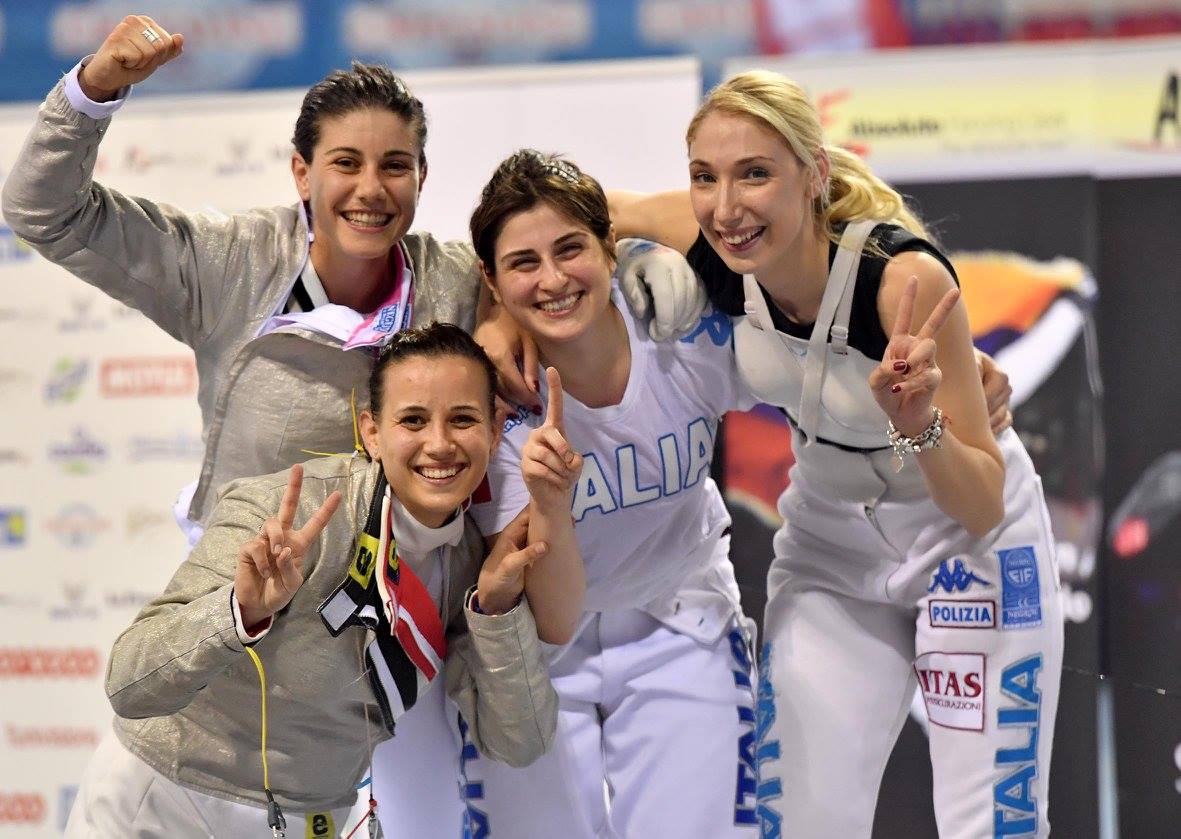 In the Women's Team Sabre event, Italy overtook Ukraine in an exciting, close match, 45-44, in the round of eight before going on to fence Japan in the semi-final. The Japanese won against top-ranked Russia in the round of eight, 45-40, but were beaten Italians in the semi-final, who won 45-34. In the final, Italy had a strong win over Poland, 45-36. The Polish women's team beat France 45-39 in the semi-final; France then took the bronze medal against Japan, 45-41.
The top-eight overall individual ranking from Tunis included Olga Kharlan (UKR, gold), Anna Marton (HUN, silver), Manon Brunet (FRA, bronze), Yana Egorian (RUS, bronze), Irene Vecchi (ITA), Rossella Gregorio (ITA), Malgorzata Kozaczuk (POL), and Lucia Martin-Portugues (ESP).
The top-eight teams from Tunis included Italy (gold), Poland (silver), France (bronze), Japan, Russia, Belarus, Ukraine, and Mexico.
Full results for the individual competition can be found here, and results for the team event are here.