ST. PETERSBURG, Russia, May 8, 2017 – Olympic gold medallist Daniele Garozzo of Italy scored another victory this weekend in St. Petersburg, Russia, by winning the Men's Individual Foil World Cup fencing competition. France also took a gold medal in the Men's Team Foil event. The competition took place at the historic Zimniy Stadium.
In Men's Individual Foil, Garozzo defeated Young Ki Son of Korea, 15-9, in the quarterfinal before facing Hong Kong's Ka Long Cheung in the semi-final, where the Italian took a 15-12 victory. For gold, Garozzo faced his teammate and champion Andrea Cassara, whom he beat 15-13. Cassara had beaten Russia's Timur Safin in the semi-finals; he also overcame World Champion Miles Chamley-Watson (USA) in the quarterfinals, 15-9.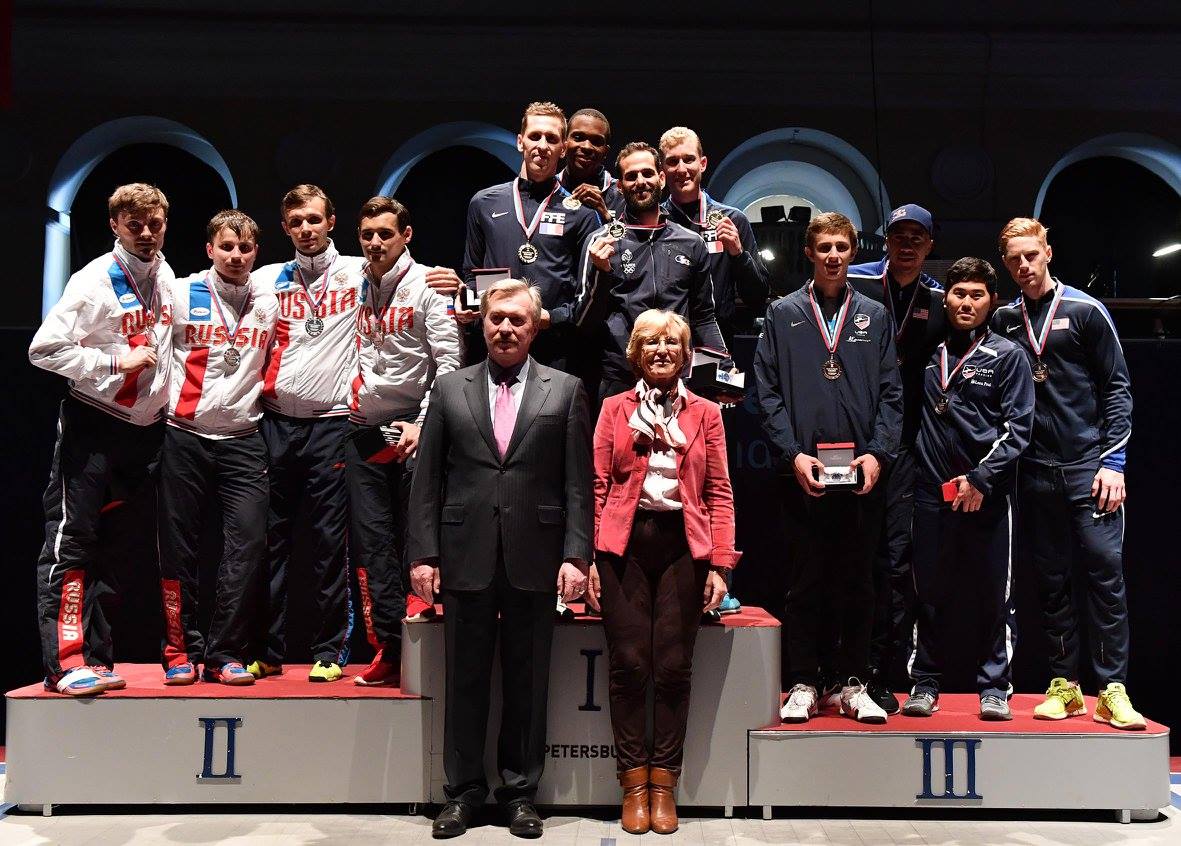 In the Men's Team Foil event, France face Russia in the final, winning with a 45-34 final score. France beat Italy in the semi-final in a much closer match, ending at 45-43. Russia also had a close semi-final against USA, defeating the Americans by one point, 45-44. The USA took bronze against Italy, 45-38.
The top-eight overall individual ranking from St. Petersburg included Daniele Garozzo (ITA, gold), Andrea Cassara (ITA, silver), Ka Long Cheung (HKG, bronze), Timur Safin (RUS, bronze), Miles Chamley-Watson (USA), Gerek Meinhardt (USA), Young Ki Son (KOR), and Alessandro Paroli (ITA).
Overall, the top-eight team rankings place France (gold) in first place, followed by Russia (silver), USA (bronze), Italy, Korea, Japan, Ukraine, and Poland.