WARSAW, Poland—Korean Olympic bronze medallist Junghwan Kim overtook Hungarian two-time Olympic Gold Medallist Aron Szilagyi this weekend in Poland to win the "Sabre de Wolodyjowski" Fencing World Cup, along with the Romanian men winning the team event. Nearly 200 top-ranked world fencers took part in the sabre competition, along with teams from 22 countries around the globe.
Kim beat his teammate and Olympic silver medallist, Bongil Gu, in the semi-final, 15-11, before winning another 15-11 bout against Szilagyi for the gold medal. Similarly, Szilagyi also had to defeat his teammate, Csanad Gemesi, in the semi-final with a score of 15-10. Leading into the semi-finals, the round of eight featured a highly diverse athlete line-up with fencers from Hungary, France, Iran, Korea, USA, and Russia.
Overall rankings from the individual competition place Junghwan Kim in first place (KOR, gold), followed by Aron Szilagyi (HUN, silver), Csanad Gemesi (HUN, bronze), Bongil Gu (KOR, bronze), Mojtaba Abedini (IRI), Daryl Homer (USA), Kamil Ibragimov (RUS), and Tom Seitz (FRA).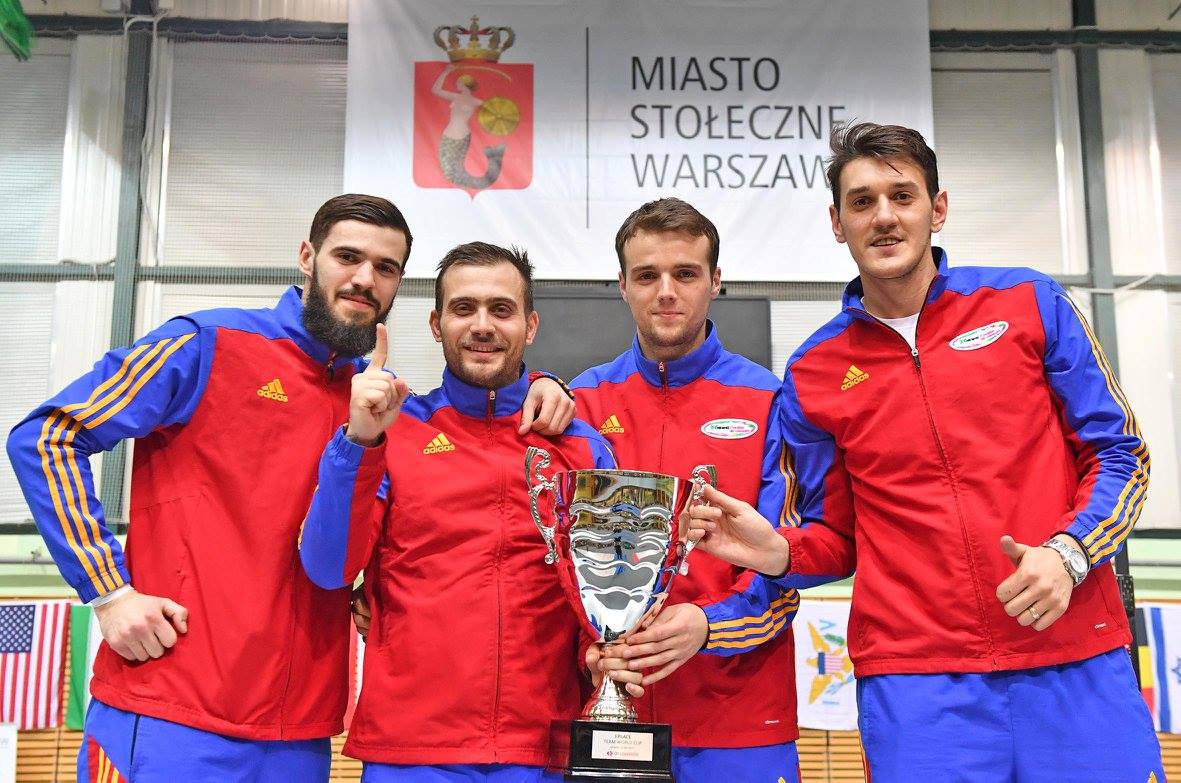 In the men's team sabre match, Romania took a spirited gold medal with a very tight final score of 45-44 against Italy. In the semi-finals, Italy had a strong win against Korea, 45-34, while Romania prevailed in another tight match against Hungary, 45-44. The bronze medal went to Korea over Hungary, 45-43.
Overall team rankings place Romania at the top (gold), followed by Italy (silver), Korea (bronze), Hungary, Germany, USA, Russia, and Iran.
Full results for the individual competition can be found here, and results for the team event are here.