ATHENS, Greece—Hungarian women's sabre fencer Anna Marton took the gold medal this weekend in Athens at the Acropolis World Cup, accompanied by the Russian women's sabre team also earning first place in the team event. Held at the Athens Olympic Complex, the event took place from February 17-19 and featured more than 150 top-ranked Olympic and world women's fencers and teams from 22 countries.
Marton won the final match against French sabre fencer Manon Brunet 15-11, having beaten another French fencer, Charlotte Lembach, in the semi-final, 15-8. She also defeated Russian fencer Yana Egorian 15-13 in the round of eight, giving the Hungarian one of the strongest victories of her career to-date. Brunet also had a strong day, having defeated Korean Olympic gold medallist Jiyeon Kim 15-9 in the semi-final.
Overall rankings place Anna Marton first (HUN, gold), followed by Manon Brunet (FRA, silver), Jiyeon Kim (KOR, bronze), Charlotte Lembach (FRA, bronze), Yana Egorian (RUS), Rossella Gregorio (ITA), Sandra Marcos (ESP), and Bianca Pascu (ROU).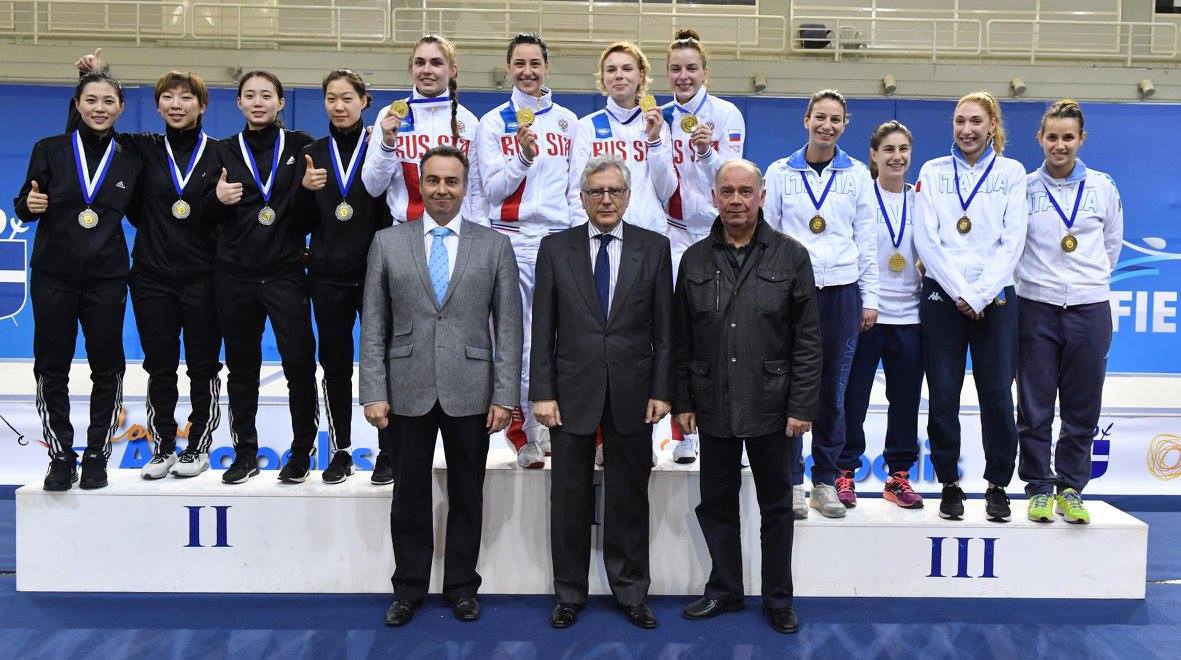 In the women's team sabre match, Russia overcame Korea in a very tight race for gold, 45-44. Both teams had a tough ascent to the gold-medal round, Russia having defeated Italy in the semi-final 45-34 and Korea beating Ukraine 45-24. The bronze medal went to Italy over Ukraine, 45-33.
Overall team rankings place Russia first (gold), followed by Korea (silver), Italy (bronze), Ukraine, France, USA, China, and Poland.
Full results for the individual competition can be found here, and results for the team event are here.