HEIDENHEIM, Germany – Korean fencer Kyoungdoo Park scored gold this weekend in Germany at the Heidenheimer Pokal Men's Epee World Cup. The Italian men's epee team also won at the event, held at the Heidenheim Congress Centrum from January 26-28 and sponsored by the German Fencing Federation. More than 300 individual competitors and 34 teams participated from around the world.
Park, a silver- and bronze-medallist from the Senior World Championships and gold and bronze FIE Grand Prix medallist, overtook France's powerhouse fencer Yannick Borel in a spirited final, finishing 15-13. Borel had a strong path to the finals, defeating his teammate Daniel Jerent in the round of eight 15-13 and then Hungary's Mate Tamas Koch in the semi-final 15-12 before being stopped in the final by Park. Koch took out former world champion Nikolai Novosjolov (EST) in the table of eight, 15-14. The Korean also powered his way to the finals, although Italy's Enrico Garozzo nearly prevented victory for Park in a close match in the round of eight that finished 12-11. In the semi-finals, Park scored a crushing defeat against Japan's Koki Kano, 15-5, before entering the gold-medal bout.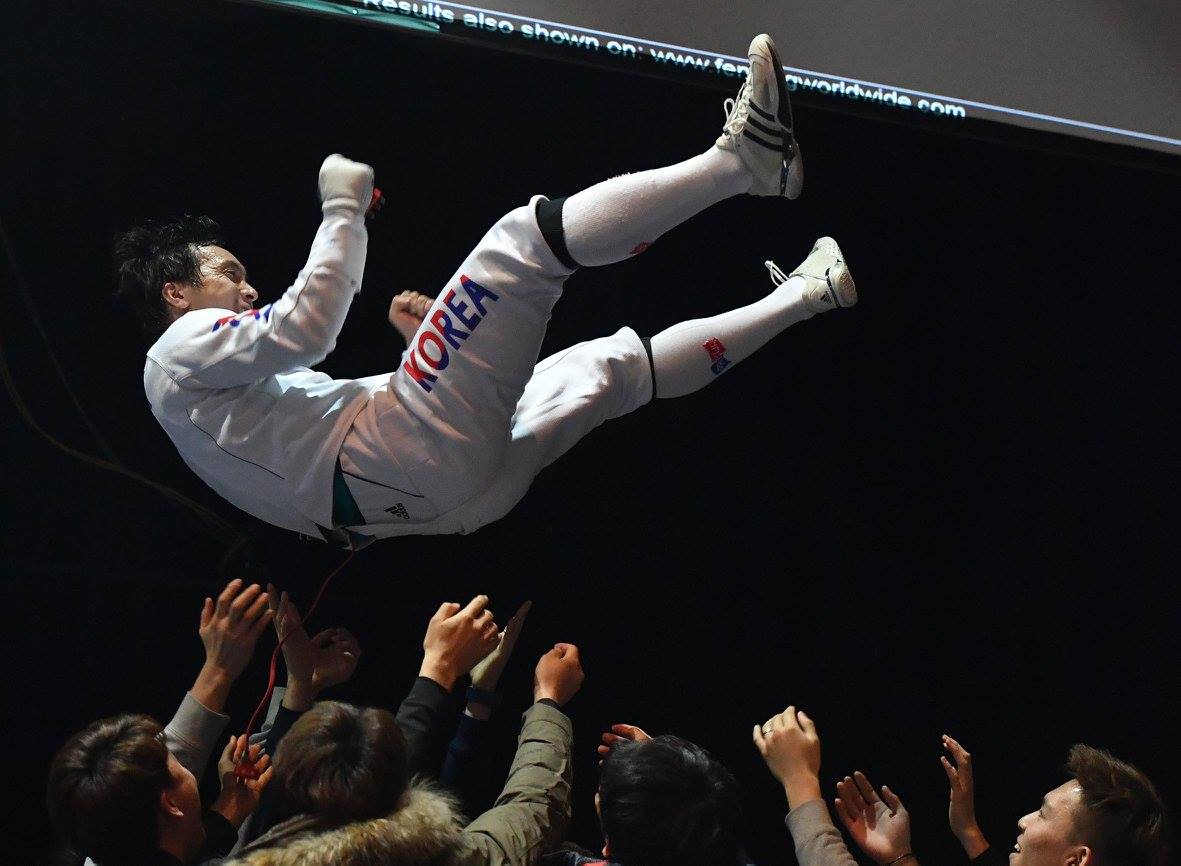 The top-eight individual rankings included Kyoungdoo Park (KOR, gold), Yannick Borel (FRA, silver), Koki Kano (JPN, bronze), Mate Tamas Koch (HUN, bronze), Enrico Garozzo (ITA), Nikolai Novosjolov (EST), Daniel Jerent (FRA), and Jonathan Bonnaire (FRA).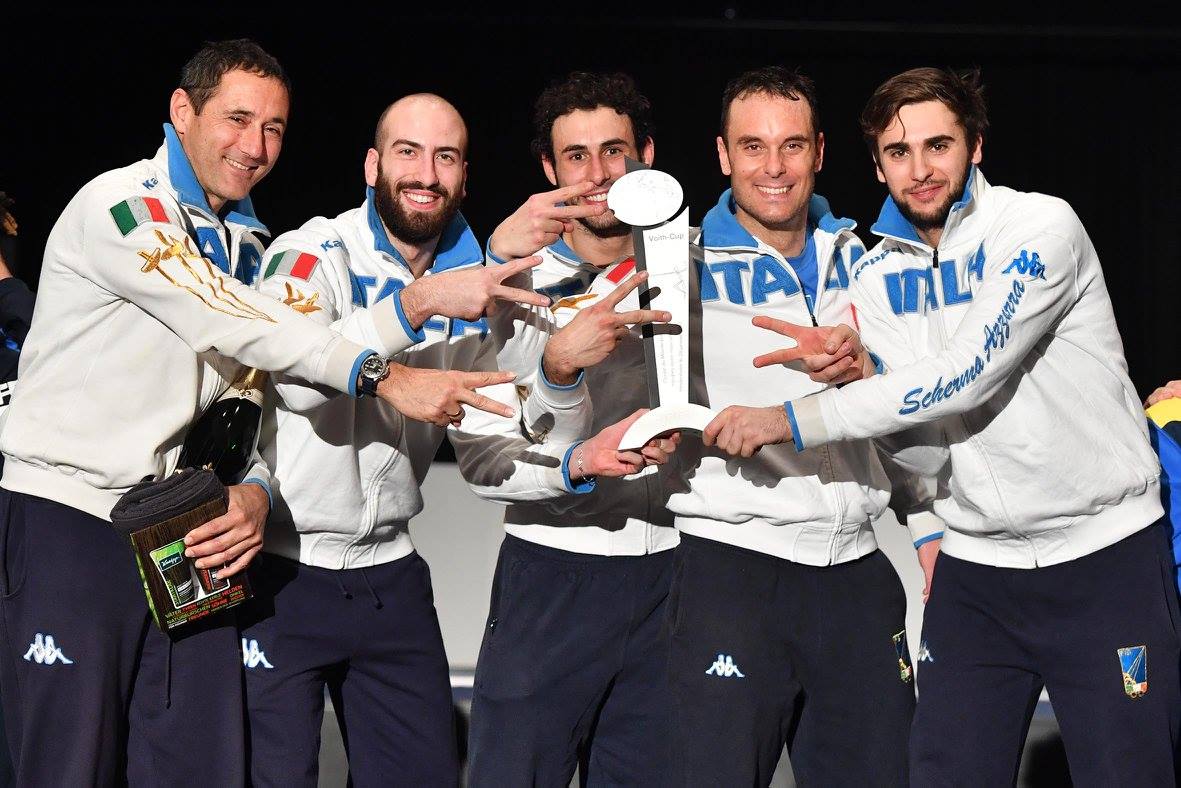 In the team men's epee event, historic rivals Italy beat France 45-40 in the gold-medal round, giving France a second silver medal in two days. The French team, always a strong epee contender, beat Ukraine 45-29 in a powerful semi-final win to make the final. Italy defeated China in a very low-scoring epee round, 14-13, in the semi-final, letting the Italians save their strength for the final battle against France. In the bronze-medal match, Ukraine overcame China 36-29.
Overall team ranking places Italy at the top, followed by France (silver), Ukraine (bronze), China, Korea, Venezuela, Switzerland, and Hungary.
Full results for the individual competition can be found here, and results for the team event are here. The official Website for the event can be found at www.fechten-heidenheim.de.