ALGIERS, Algeria – Italy, France, Russia, and Korea dominated this past weekend's first 2017 International Fencing Federation (FIE) World Cup, in team and individual events. Taking place at the historic Salle Omnisports Hacene Harcha sports arena in beautiful Algiers.
More than 100 of the women's best foil fencers competed. The world's top-ranked women's foilist, Italy's Arianna Errigo, lost to France's Ysaora Thibus in the semi-final 15-10, who went on to win the individual event against Korea's Hyunhee Nam, also 15-10. Nam had defeated Italy's Alice Volpi 15-7 in the semi-final. Thibus had a strong day overall, as did all three other finalists, but the French fencer proved strongest and took the gold medal in the final. The top eight places went to Thibus (FRA), Nam (KOR), Errigo (ITA), Volpi (ITA), Deriglazova (RUS), Jeon (KOR), Walczyk (POL) and De Costanzo (ITA).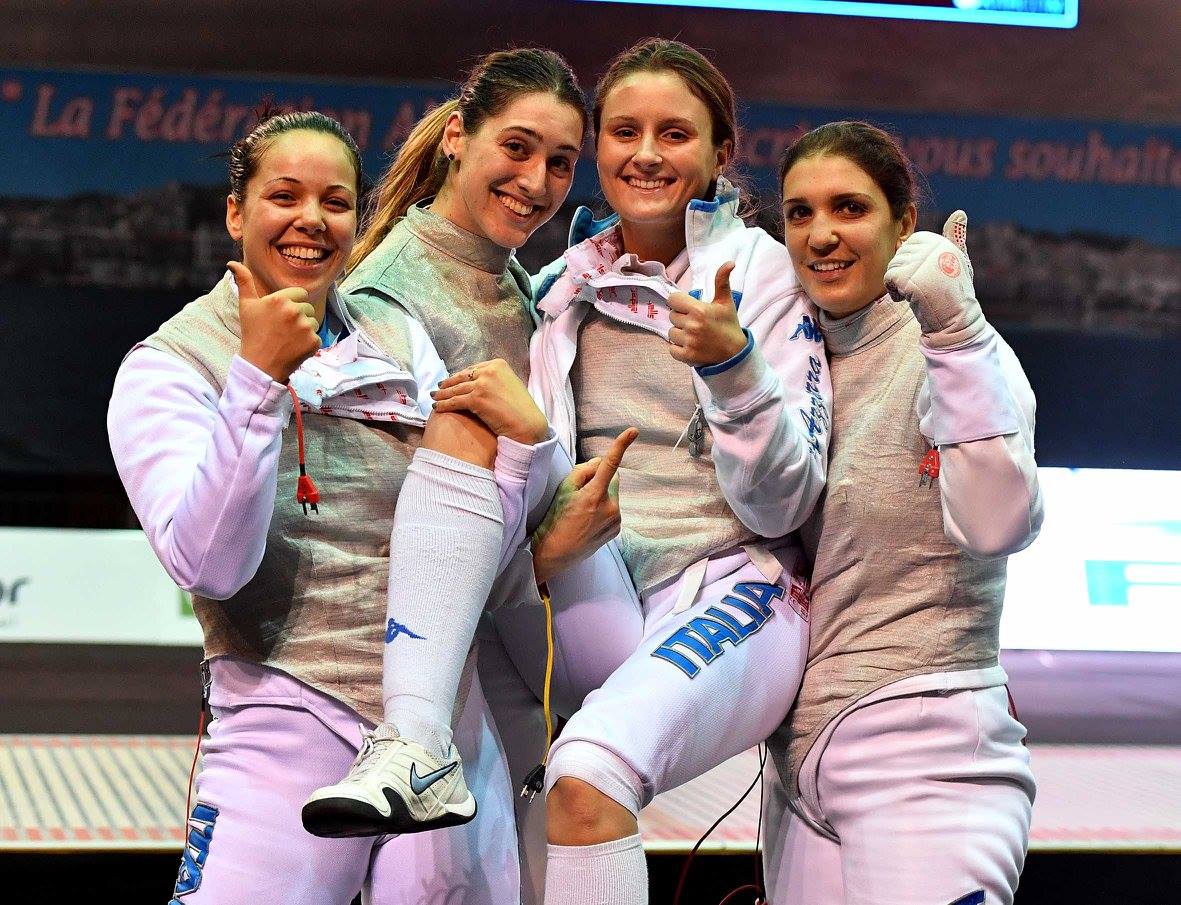 In the women's team foil event, France defeated USA in the bronze medal match 45-33, but it was Italy who prevailed in the final over Russia 45-33 to win gold. Until that point, Russia had a good day as the only team with a "bye" and then easily defeating Poland and France to make the finals. USA, Poland, Hungary, Korea, and Japan filled out the remaining positions in the top-eight teams.
Complete results may be viewed here for the team event and here for the individual competition.