CANCUN, Mexico - Olympic individual sabre champion Yana EGORIAN (RUS) clinched the gold medal at the inaugural Cancun Grand Prix over the weekend, defeating Anna MARTON (HUN) in the final.
The 22-year-old Russian had lost to MARTON in their last two encounters, but secured a 15-11 victory in Mexico on Saturday.
It was EGORIAN's second Grand Prix gold and fourth major title overall. World No. 6 MARTON, a 2015 world bronze medallist, secures a second major silver medal at the senior level.
The bronze medals went to semifinalists Cecilia BERDER (FRA) and KIM Jiyeon (KOR).
(Full results here).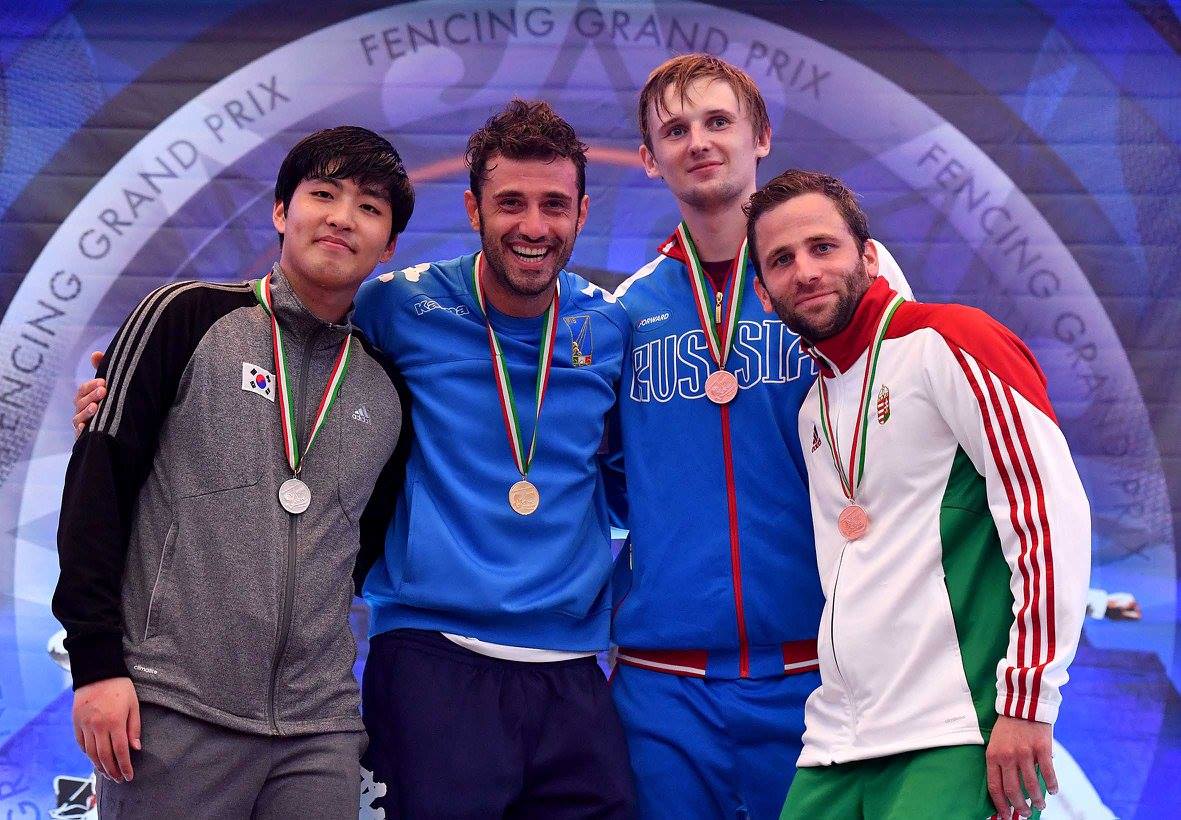 In the men's event on Sunday, Luigi SAMELE (ITA) won his first FGP title at the age of 29.
The 21st-ranked Italian defeated LEE Jonghyun (KOR) by a score of 15-11 in the gold medal match.
SAMELE, four times a Grand Prix bronze medallist, adds the Cancun Grand Prix title to the Chicago World Cup gold medal he won in May 2014.
For 21-year-old LEE, it was a first senior medal of any kind.
The bronze medals were shared by semifinalists Csanad GEMESI (HUN) and Ilya MOTORIN (RUS).
(Full results here).
It was the last of the new season's opening three Fencing Grands Prix, the FIE's flagship season-long competition which visits nine iconic cities over the course of the year.
The series called in on Turin (foil) and Doha (epee) earlier this month, and next visits Long Beach, California (also sabre), for the first of three Grand Prix stages in March.
Photo: Augusto Bizzi