LAUSANNE (December 5) – Sanguk Oh claimed the first gold medal of his career over the weekend with victory in an all-Korean final at the sabre World Cup event in Győr, Hungary.

The 20-year-old right-hander beat four-time Asian champion Bongil Gu 15-13 in a closely fought gold medal match, improving upon his previous best performance of a bronze medal in Padua last year.
The bronze medals were shared by semifinalists Andras Szatmari of Hungary and Bolade Apithy of France.
Apithy had ousted home favourite Aron Szilagyi, the world No. 2 and Rio Olympic champion, in the quarterfinals.
Szatmari, meanwhile, had taken the scalp of the world No. 1, South Korea's Junghwan Kim, in the table of 32.
Full results are available here.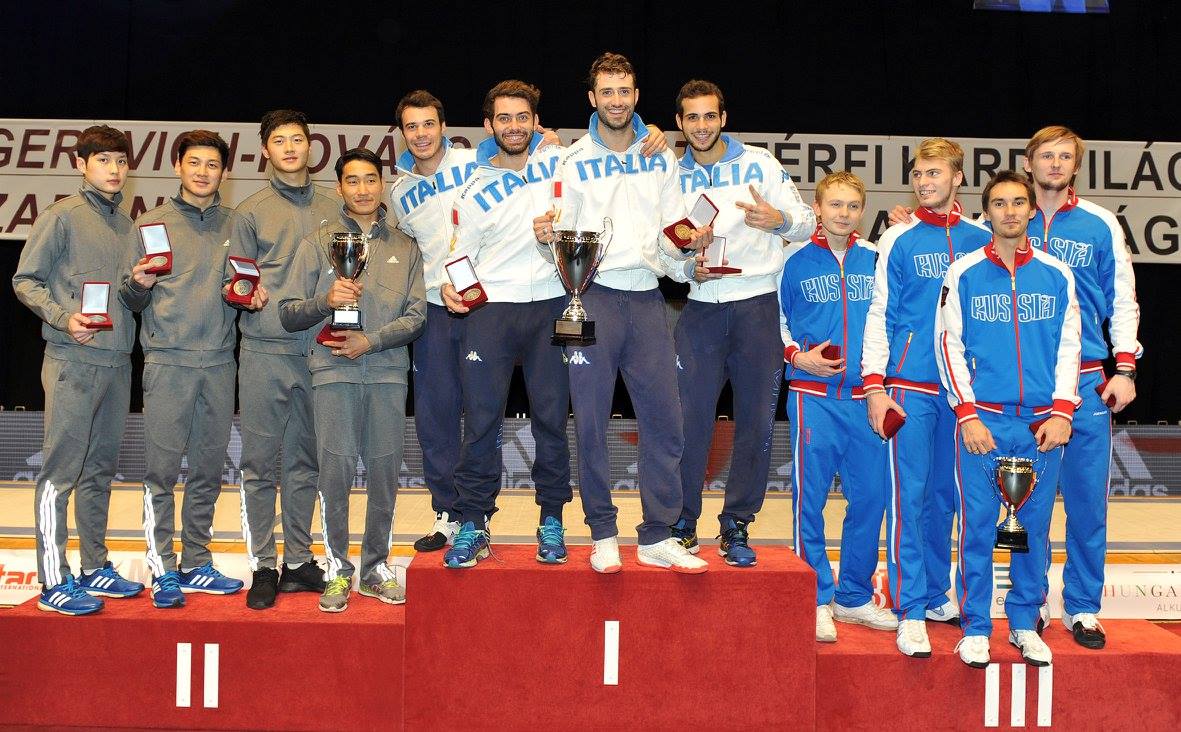 In the team event, Italy emerged victorious in the gold medal match, beating South Korea 45-40. The bronze medal went to Russia, which edged France 45-44.
The next sabre event on the FIE calendar is the Fencing Grand Prix in Cancun, Mexico, on December 16-18.
Photo Bizzi