TURIN, Italy – Alessio FOCONI (ITA) and Lee KIEFER (USA) grabbed the gold medals at the first Fencing Grand Prix of the season in Turin, Italy, this weekend.
FOCONI claimed his maiden Grand Prix win with a surprise victory over the world No. 1 Alexander MASSIALAS (USA) by a score of 15-7.
"I wanted to win because I've never won a Grand Prix," said the 27-year-old foilist, who moves up nine places to No. 10 in the world rankings. "My best result was a second place in Cairo. … So I'm very happy."
FOCONI dedicated his gold medal, which came courtesy of his first win over the American star, to the victims of the recent earthquake in Umbria.
The bronze medals went to semifinalists KIM Hyogon (KOR) and Enzo LEFORT (FRA), who had ended the challenge of Olympic champion Daniele GAROZZO (ITA) in the table of 16. (Full results here).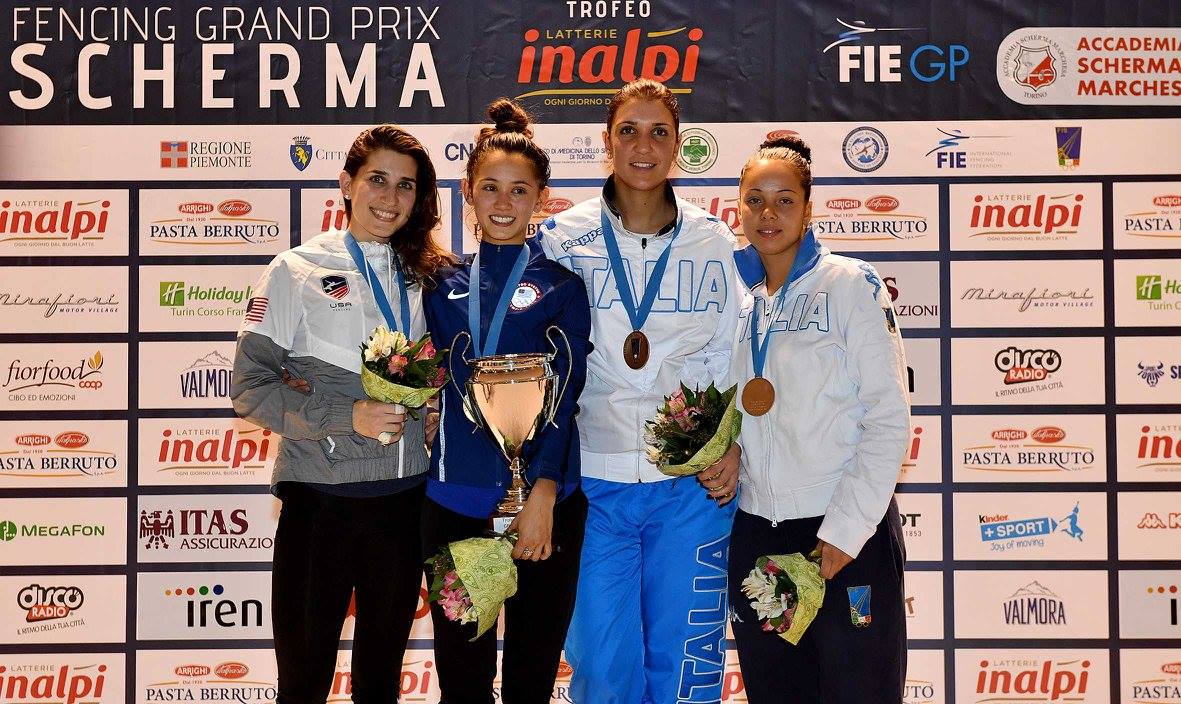 On the women's side, KIEFER also recorded her first career Grand Prix victory after finishing runner-up to world No. 1 Arianna ERRIGO (ITA) twice last season.
Ranked second in the world, KIEFER defeated her compatriot Nicole ROSS (USA) in the gold medal match by a score of 15-8.
"I feel very excited, very surprised, because Nicole, Arianna, and Volpi are all amazing competitors," said the 22-year-old Kiefer.
"It's just amazing to be on the podium with them."
KIEFER beat ERRIGO in the semifinals by a score of 15-11 to leave the local favourite with the bronze medal.
The other bronze medal went to ERRIGO's compatriot Alice VOLPI (ITA), who lost to ROSS by the same score.
(Full results here).
Turin was playing host to the first of nine Fencing Grands Prix, signalling the start of the FIE's flagship regular season competition.
The FGP Series features three Grand Prix in each of the three weapons – foil, epee and sabre – and visits nine iconic cities around the world.
The series next calls in upon Qatar, where the world's top epeeists will contest the Doha Grand Prix on December 9-11.
Photos © Augusto Bizzi