LAUSANNE (November 14) – Miles Chamley-Watson and Anna Van Brummen claimed World Cup victories this weekend for the United States in the men's foil and women's epee, respectively.
At the Prince Takamodo World Cup in Tokyo, Chamley-Watson improved upon seventh place at the season-opening event in Cairo by beating Italy's Giorgio Avola 15-10 in the final.
Chamley-Watson, the 2013 world champion who lost in the second round of the Rio Olympics but won bronze in the team event, had disposed of Olympic champion Daniele Garozzo in the quarterfinals, one of five Italians he beat en route to victory.
The 26-year-old's first World Cup gold takes him to No. 11 in the official FIE Rankings.
The bronze was shared by Erwan Le Pechoux of France and Italy's Alessandro Paroli.
In the team event, Russia won the gold by beating Chamley-Watson and his American teammates by a score of 45-35. Italy thrashed Japan 45-29 for the bronze.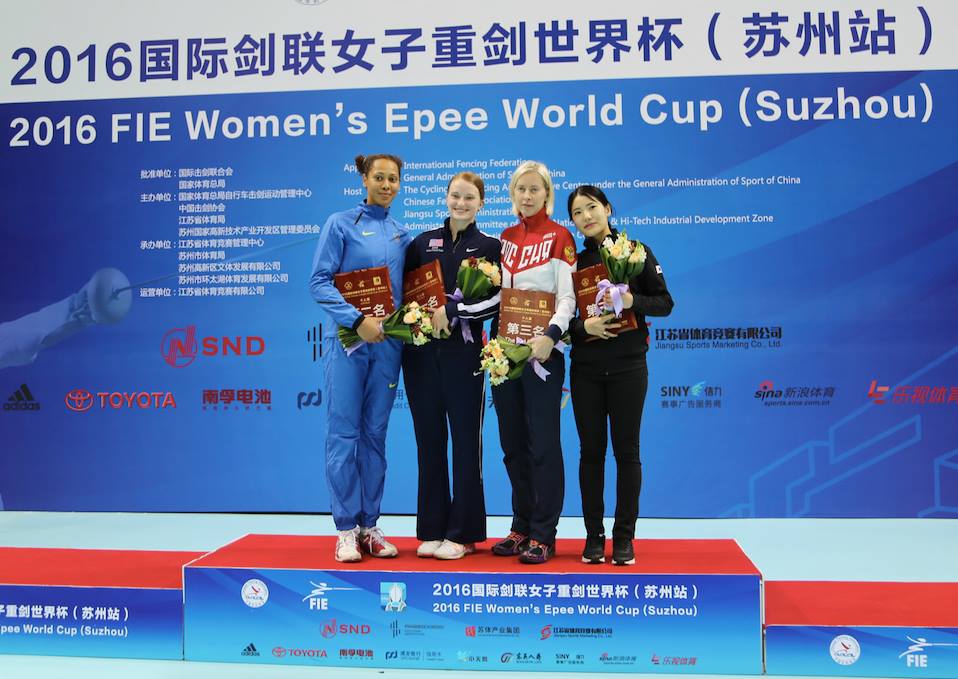 Meanwhile, in Suzhou, China, there was an unexpected victory for the world No. 187 Anna Van Brummen. The Singapore-born 22-year-old epeeist had just one top-50 finish at the senior level before Sunday's final, when she beat Feybi Bezhura of Ukraine, the world No. 58, by a score of 15-13.
Tatiana Logunova of Russia, who won the first World Cup event of the season in Tallinn, and South Korea's Sera Song split the bronze medal as losing semifinalists.
The team event saw Ukraine beat South Korea 43-32. Russia claimed the bronze by edging Estonia 34-33.
The World Cup is the second-most valuable event category of the season in terms of points available, after the Grand Prix Series.
Top-level fencers compete in five World Cups and three Grands Prix over the course of the season.