LAUSANNE (November 7) – Experienced French sabreur Vincent Anstett signalled his intentions for the 2016-17 season with victory in the curtain-raising Dakar World Cup.
Anstett, the European silver medallist who reached the quarterfinals at the Rio Olympics, defeated Italy's Enrico Berre 15-11 in the final in Senegal to claim his second career World Cup gold.
The 34-year-old remains at No. 3 in the world rankings, behind South Korea's Kim Junghwan in the top spot and Hungary's double Olympic champion Aron Szilagyi.
The bronze medal was shared by Daryl Homer of the United States and Italy's Luca Curatoli.
In the team event, Iran beat Italy 45-39 to win the gold medal. South Korea defeated Hungary 45-28 to win the bronze.
Click here for complete results.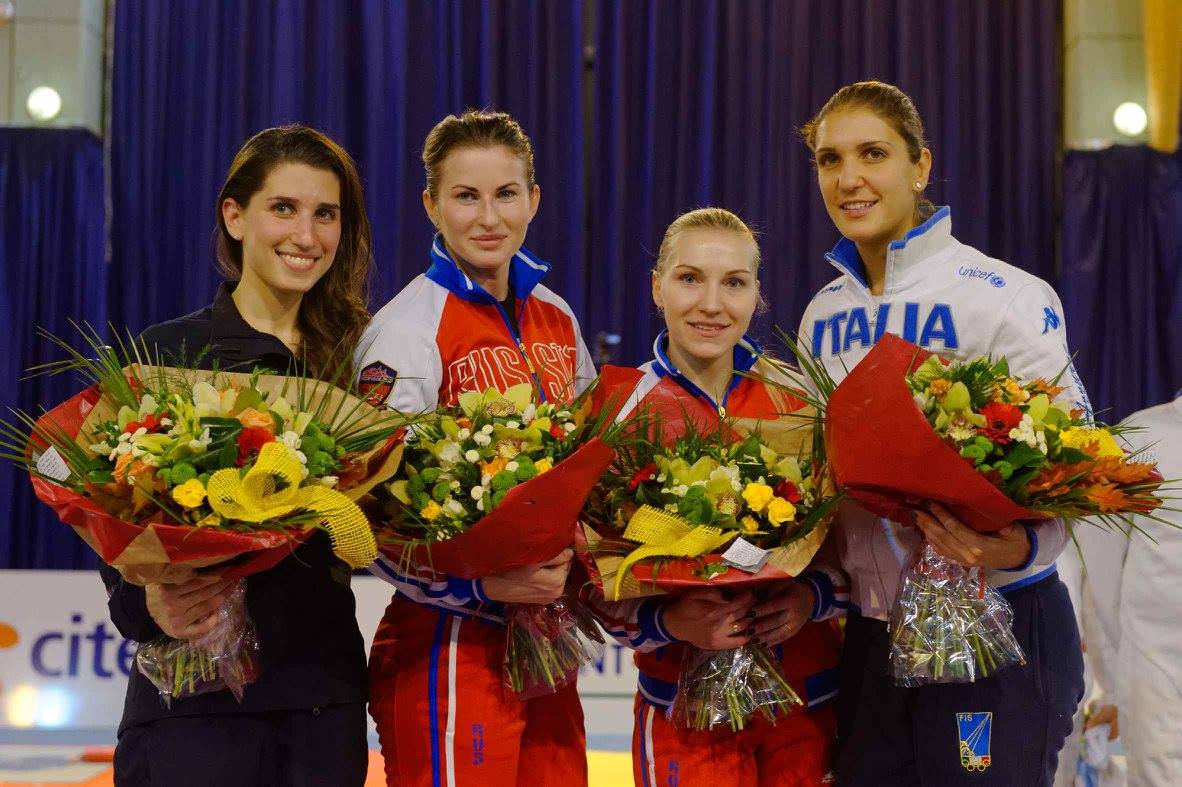 Meanwhile, in St. Maur, France, world No. 2 and Olympic champion Inna Deriglazova picked up where she left off in Rio by clinching the gold in the second foil World Cup stage of the season.
Deriglazova, who skipped the first World Cup stage of the season in Cancun, looked to be headed for a final match against fierce rival Arianna Errigo, who won in Mexico.
But the Italian was ousted by eighth-ranked Nicole Ross of the United States in the semifinals. Deriglazova prevailed in the final by a score of 15-8. Errigo shared her bronze with the other losing semifinalist, Anastasia Ivanova of Russia. It was a second medal of the season for Ross, who won the bronze medal in Cancun.
In the team event, Italy claimed gold with a 45-39 win over Russia. The United States clinched the bronze medal, beating South Korea 45-26.
Full results from St. Maur can be accessed here.
The World Cup is the second-most valuable event category of the season in terms of points available, after the Grand Prix Series.
Top-level fencers compete in five World Cups and three Grands Prix over the course of the season.
The next World Cup events on the FIE calendar are the men's foil in Tokyo and the women's epee in Suzhou, China.