RIO DE JANEIRO (August 7) – Italian Prime Minister Matteo Renzi, His Royal Highness Albert II, Prince of Monaco, and His Excellency Sheikh Saoud Al Thani of Qatar were among the distinguished guests to visit the Olympic fencing venue on the first day of competition
.
The guests followed the action in the women's individual epee, which was won by Emese Szasz. The Hungarian beat Italy's Rossella Fiamingo 15-13 in a spectacular final at the Carioca Arena 3.
Earlier in the day, FIFA President Gianni Infantino also paid a visit to the venue.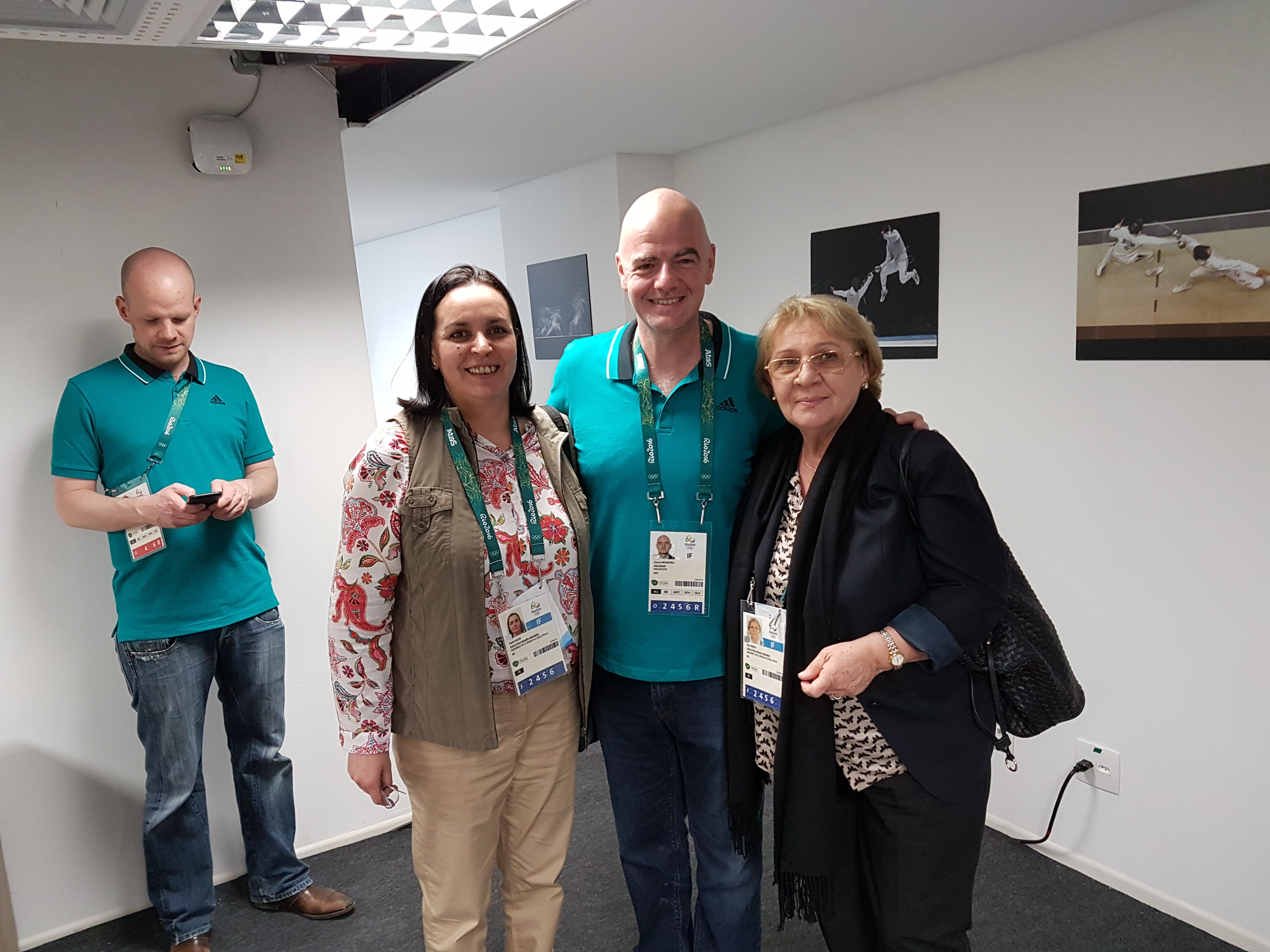 The VIPs have been meeting with members of the International Fencing Federation's Executive Committee, FIE General Secretary Frédéric Pietruszka, FIE Secretary Treasurer Jacek Bierkowski, and FIE Vice President Ana Pascu, among others.
The Italian Prime Minister was accompanied by Giovanni Malagò, the President of the Italian Olympic Committee, and Giorgio Scarso, Vice President of the International Fencing Federation.