RIO DE JANEIRO (July 15) - Sports fans still hoping to see some of the best events at the Rio 2016 Olympic Games will have a great chance next week when a new batch of 100,000 tickets – including some for previously sold-out sessions – go sale to the public.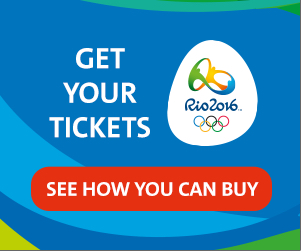 Tickets for all sports will be available at midday on 21 July – dubbed 'Super Thursday' – with highlights including the fencing competition, the opening and closing ceremonies, previously unavailable swimming and tennis sessions, and medal events in volleyball, basketball and football. Fans will be able to purchase from the Rio 2016 tickets portal and official ticket offices in Brazil (see below for details).
'Super Thursday' will be the final time that a large batch of tickets is released onto the market. With venue preparations being completed and broadcast plans finalised, some of the seating areas previously set aside for the use of broadcast equipment have been freed up, making more tickets available. With tickets to popular sessions expected to sell out quickly, Rio 2016 ticketing director Donovan Ferreti advised: "The best tip is to be prepared by registering on the ticket portal in advance." Up to now, 6.1 million tickets have been made available for purchase, of which 4.4 million – 72 per cent – have been sold. Ticket sales have raised R$978 million (US$300 million), which represents 93 per cent of the organising committee's target.
More information at the Rio 2016 website