PANAMA CITY, Panama (June 23) – Brazil's Renzo Agresta captured the men's sabre title at the Pan American Championships on Thursday, finding form just ahead of his home Olympics in Rio de Janeiro.
Agresta, the world No. 17, overcame Andrew Mackiewicz of the United States by a score of 15-5 in the final in Panama City.
The bronze medal was won by Jose Quintero of Venezuela and Eli Dershwitz of the United States.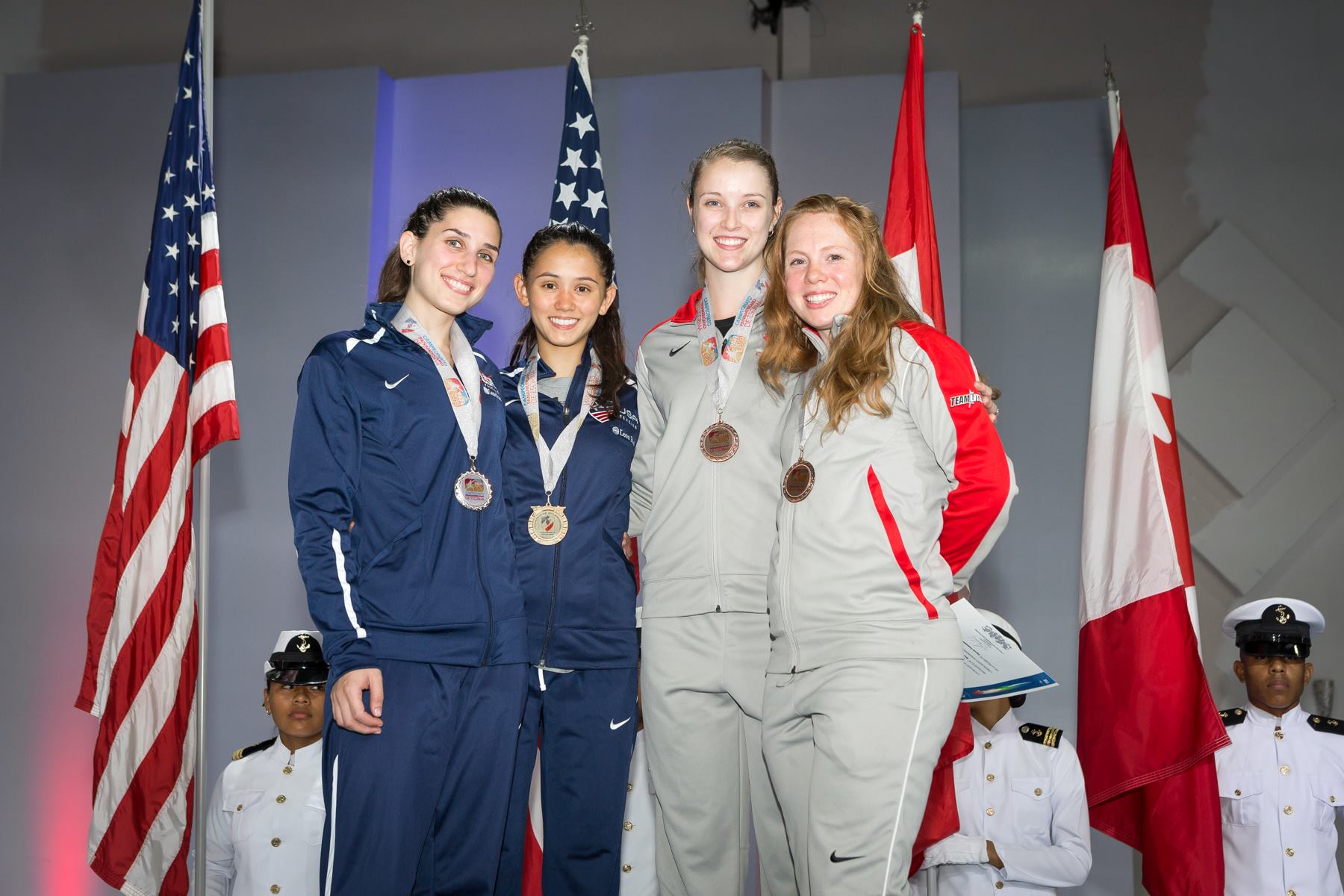 Meanwhile, America's Lee Kiefer maintained her fine run of form with victory in the women's foil.
Kiefer finished in the top three in her previous three competitions and beat her teammate Nicole Ross 15-7 to make it four.
Canadians Kelleigh Ryan and Alanna Goldie won the bronze.
Friday sees the start of the team competitions in women's epee and men's foil.
On Wednesday, Ibtihaj Muhammad was crowned Pan American champion in women's sabre after her opponent in the final, Mariel Zagunis, withdrew through injury.
Zagunis, a two-time Olympic gold medallist and the world No. 2, was leading 8-2 when she pulled out of the fight.
For Muhammad, the world No. 10, it was a first title of the season.
The bronze medals were won by Paola Pliego of Mexico and María Belén Pérez Maurice from Argentina.
The men's epee saw a surprise victory by Yunior Reytor Venet, the world No. 178 from Cuba.
Venet defeated America's Jason Pryor, the world No. 38, in a thrilling final by a score of 15-14 for easily his best-ever result.
The losing semifinalists, and bronze medallists, were Canada's Maxime Brinck-Croteau and Reynier Henriquez Ortiz of Cuba.
On Tuesday, the first day of the championships, Alexander Massialas and Kelley Hurley brought the Americans two gold medals.
Massialas, the world No. 1, defeated 70th-ranked Daniel Gomez of Mexico 15-6 in the men's foil final to claim his first individual Pan American title.
In the women's epee, Hurley, the world No. 23, won her second individual gold with a 15-10 final win against Maria Martinez of Venezuela, the world No. 82.
Friday sees the start of the team events in Panama City, with medals up for grabs in the women's epee and men's foil.
The Pan American Championships are held at the Convention Center Vasco Nuñez de Balboa, Hotel El Panamá from June 20-26.
More than 286 fencers from 32 countries are competing for medals in six individual disciplines: men's and women's épée, foil and sabre, plus the respective team events.
The championships, along with the European event running concurrently in Torun, Poland, are the last major competition on the FIE calendar ahead of the Olympic Games in Rio de Janeiro this August.
All photos by Devin Manky here.