PANAMA CITY, Panama (June 22) – Alexander Massialas and Kelley Hurley brought the Americans two gold medals from the first day of the Pan American Championships.
Massialas, the world No. 1, defeated 70th-ranked Daniel Gomez of Mexico 15-6 in the men's foil final to claim his first individual Pan American title on Tuesday.
The bronze medals went to Race Imboden and Miles Chamley-Watson of USA.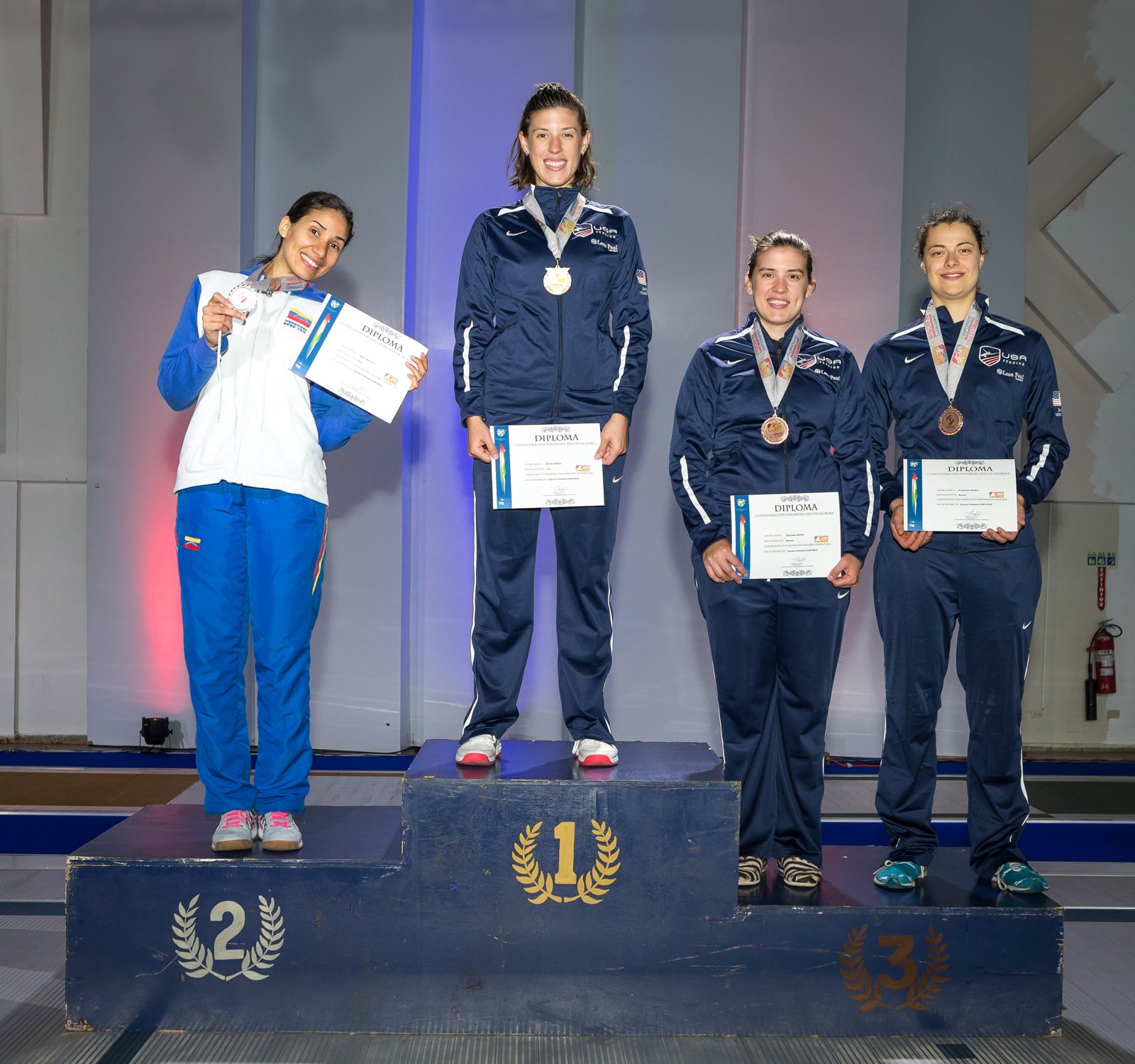 In the women's epee, Hurley, the world No. 23, won her second individual gold with a 15-10 final win against Maria Martinez of Venezuela, the world No. 82.
Kelley had defeated her sister Courtney in the semifinals. USA's Katharine Holmes Hurley Courtney took home the bronze medals.
Wednesday sees the medals contested in the men's epee and women's sabre.
The Pan American Championships are held at the Convention Center Vasco Nuñez de Balboa, Hotel El Panamá from June 20-26.
More than 286 fencers from 32 countries are competing for medals in six individual disciplines: men's and women's épée, foil and sabre, plus the respective team events.
The championships, along with the European event running concurrently in Torun, Poland, are the last major competition on the FIE calendar ahead of the Olympic Games in Rio de Janeiro this August.
All photos by Devin Manky here.