Toruń, Poland (June 21) – Arianna Errigo of Italy clinched a narrow 15-14 victory over Aida Shanaeva to win the European gold medal in the women's foil on Tuesday.
Errigo, the world No. 1, had to dig deep to hold off the seventh-ranked Russian to continue a fine run of form ahead of the Olympics in Rio this August, having won five of the last eight competitions she has entered.
The bronze medals went to Carolin Golubitskyi of Germany and Shanaeva's team mate Larisa Korobeynikova.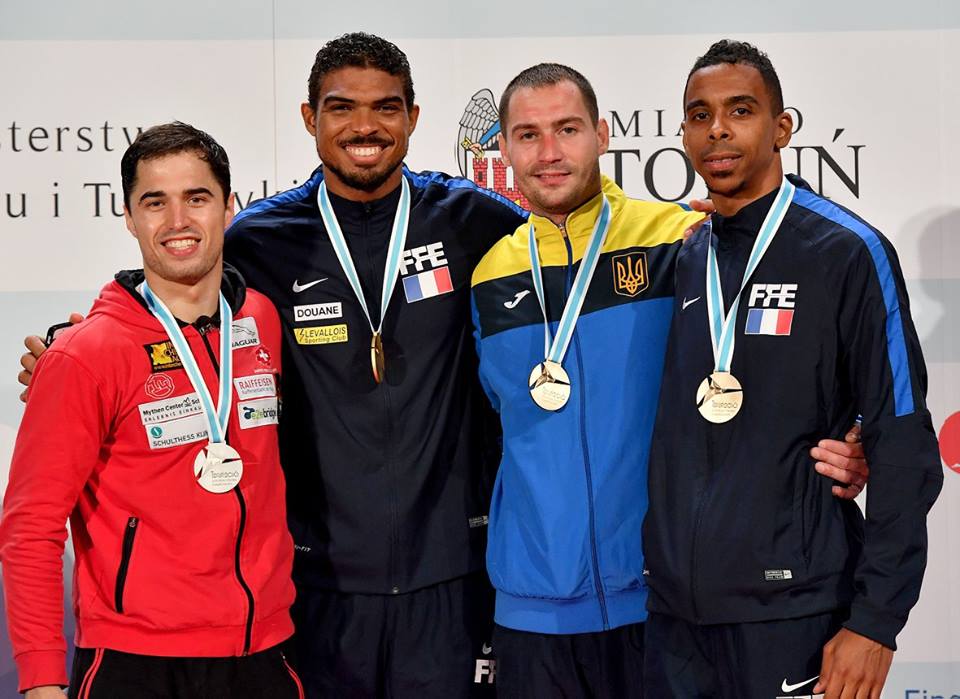 In the men's epee, meanwhile, Yannick Borel claimed the gold with a 15-12 win over Germany's Max Heinzer, ranked six places higher than the Frenchman at No. 11.
Borel's countryman Jean-Michel Lucenay and Bogan Nikishin of Ukraine won the bronze medals. World No. 1 Gauthier Grumier suffered a surprise defeat in the table of 64.
On Monday, the first day of the championships, Russians Sofya Velikaya and Timur Safin won European gold.
Velikaya, the world No. 1, beat Hungary's Anna Marton 15-7 in the final of the women's sabre to round off a fantastic season on a high. The bronze medals went to Olga Kharlan of Ukraine and Charlotte Lembach of France.
In the men's foil, world No. 28 Safin beat Erwann Le Pechoux of France, one place ahead of the Russian in the rankings before the event, by a score of 15-9. Andre Sanita of Germany and Giorgio Avola of Italy won the bronze medals.
Wednesday sees action in the women's epee and men's sabre.
The European Championships run through June 25 and, along with the Pan American Championships held concurrently in Panama this week, are the last major competition on the FIE calendar ahead of the Olympic Games in Rio de Janeiro.
For all photos click here © Augusto Bizzi