BOURGES, France (April 10) – Host nation France finished the Junior World Championships with a flourish on Sunday with gold in the women's team epee.
The 45-41 win over Russia sent the near sold-out crowd at the Palais des Sports du Prado wild, and brought the host nation its third gold medal of the junior championships, the most of any country.
The ever-strong Italians claimed two gold medals over the course of the event, and narrowly missed out on a third in a 45-44 defeat to Japan in the men's team foil, the final discipline of the championships.
In the women's sabre, an all-French final saw Caroline Queroli beat Manon Brunet 15-12 for the gold. The bronze medals went to Italian Lucia Lucarini and Svetlana Sheveleva of Russia.
In the women's individual foil, Sabrina Massialas defeated Erica Cipressa of Italy 15-9 to keep the momentum going from an impressive American performance in the preceding Cadet World Championships.
The bronze went to Martyna Dlugosz of Poland and China's Fu Yiting.
In the individual sabre, Frenchman Charles Colleau edged Russia's Anatoliy Kostenko 15-13, with the bronze going to Kostenko's teammate Andrey Gladkov and Kunihiko Fitz-gerald of Japan.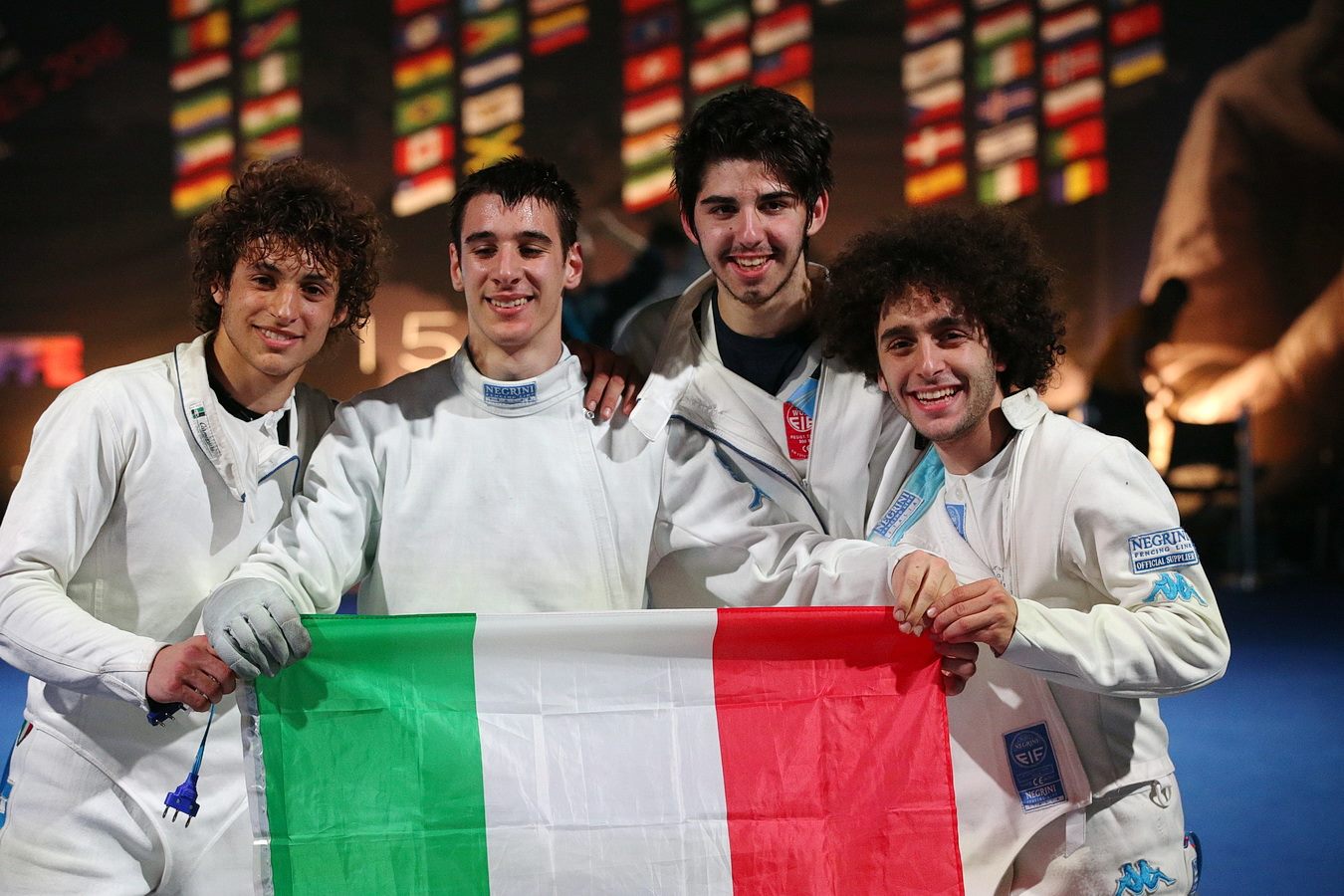 The men's epee saw better fortunes for the Russians as Georgiy Bruev defeated Italy's Valerio Cuomo 15-12, while Hungarian pair Zsombor Banyai and Gergely Sikolski split the bronze.
Japan's Takahiro Shinike outlasted Andrey Matveev 15-12 for the gold medal in the junior men's foil, leaving the bronze to Guillaume Bianchi of Italy and Kyosuke Matsuyama.
The victor in the women's epee, meanwhile, was Italy's Alice Clerici, who swept aside China's Xiang Yixuan 12-6. The bronze medals went to South Korea's Jeon Heeju and Irina Okhotnikova of Russia.
In the other team events, Russia claimed gold in the women's sabre with a 45-42 win over China, and also in the men's event with an even narrower 45-43 win over Italy.
Italy beat Hungary 45-42 to clinch gold in the men's epee, while Poland beat the United States 42-40 to win the women's foil.
There was also a first-ever medal at this level for Britain, which claimed bronze in the men's team foil.
The championships ended with Japan's surprise win over Italy in that event, before a handover ceremony from Bourges to Plovdiv, Bulgaria, which hosts the 2017 Cadet and Junior World Championships.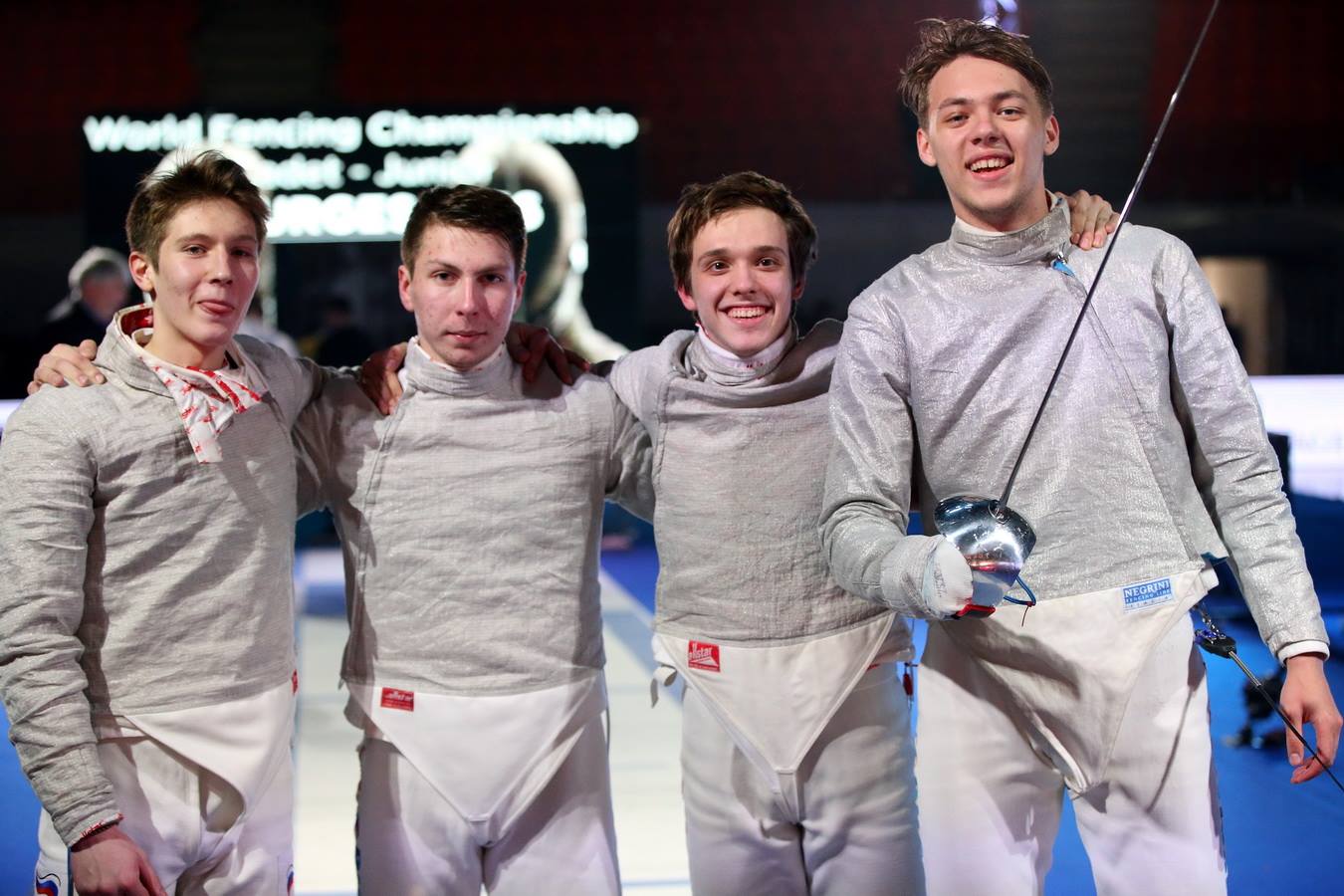 photo © Serge Timacheff