RIO DE JANEIRO (April 7) – It's just past the halfway stage and already 3,285 schoolchildren in Rio de Janeiro have passed through the International Fencing Federation's Fencing School program, an initiative to leave a tangible legacy for the Summer Olympics.
Twelve national-level coaches have work their way through 26 schools and sports communities all over the city teaching kids the basics of the sport with equipment provided by the International Fencing Federation.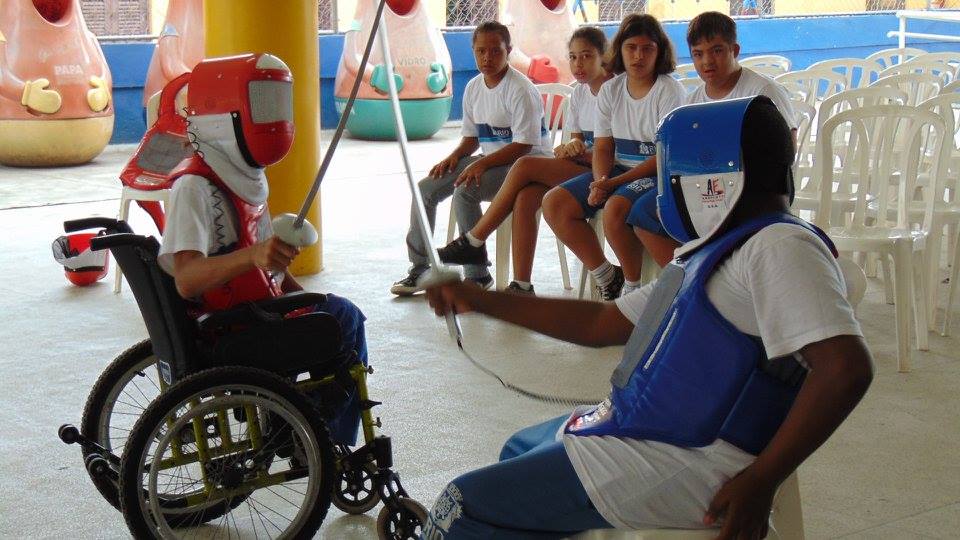 "The reaction from the children - and the teachers too – has been incredible. Their faces light up when they see the equipment, and after they try the sport and take the mask off, they are just buzzing with excitement," said Arno Perillier Schneider, the head of fencing at the Rio 2016 Organizing Committee and one of the organizers of the program.
Perillier Schneider noted the considerable interest in the event from national and international media, who turn up to photograph the children fencing and often end up having a go themselves.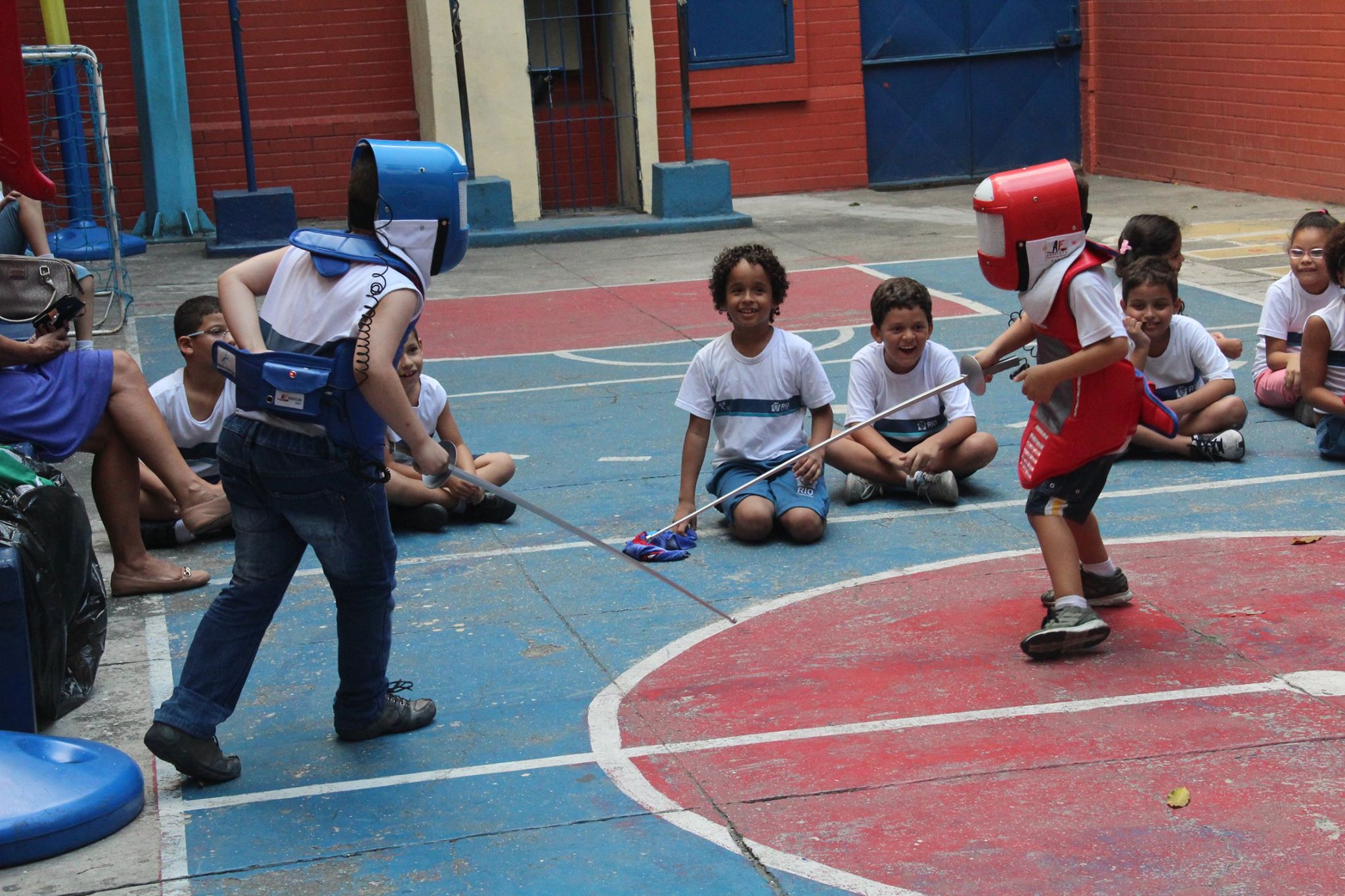 Seventeen schools lie ahead.
The FIE Fencing School program runs until the Olympic fencing test event on April 22-27, when the Rio stage of the Fencing Grand Prix series will be held back-to-back with the team world championships at the Carioca 3 Arena.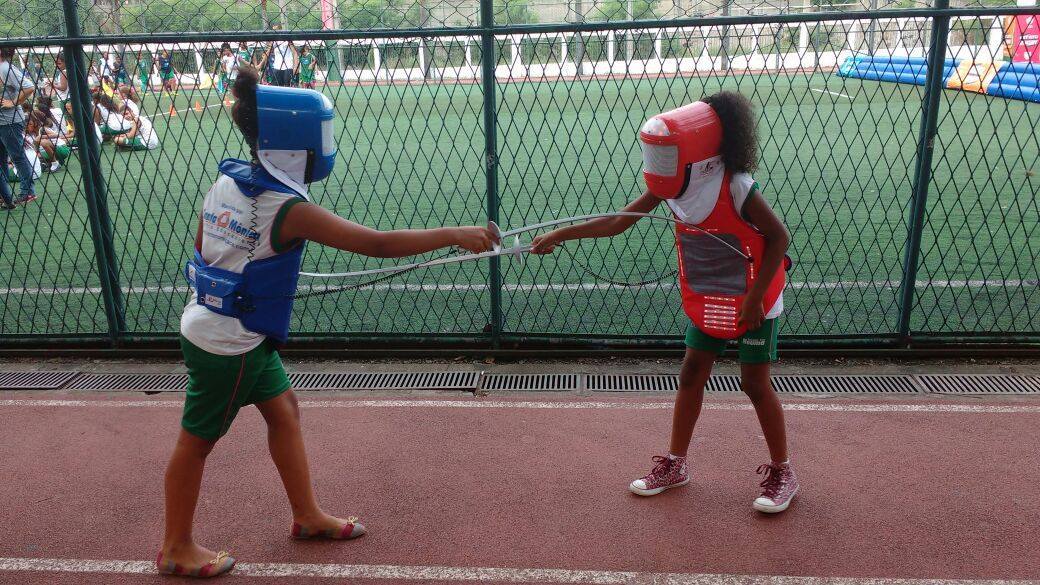 On its mission to further popularize one of the original five Olympic disciplines, the FIE Fencing School program is visiting a variety of neighbourhoods, from some of the more affluent barrios to Brazil's biggest favela, Rocinha.On top of the fencing lessons, tickets to the Olympic competition itself are made available to children for the duration of the program, which carries the tagline: "Learn the Art of Fencing."
Separately, a fencing demonstration will be held near the Copacabana beach on April 20-21, just ahead of the test event, allowing members of the public to give the sport a try along with activities for children.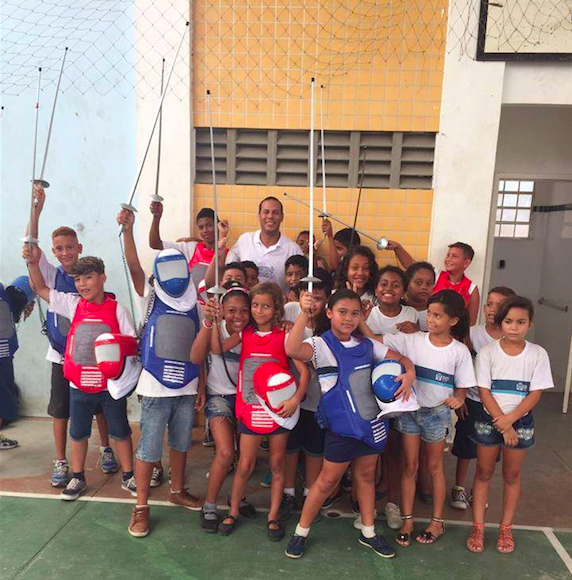 For media access:
Arno Perillier Schneider (Rio de Janeiro): +55 (21) 980 40 1001
FIE CMTV Department (Lausanne): +41 (0) 21 320 31 48