International Olympic Committee President Thomas Bach was the guest of honor at the Women's Sabre World Cup in Athens over the weekend.

Bach, a former fencer who won team foil gold at the 1976 Olympics in Montreal, attended Friday's opening of the World Cup stage, a crucial step along fencing's road to the Rio de Janeiro Olympic Games this summer.
The Athens World Cup stage is known as the Acropolis Cup and was won by double Olympic champion Mariel Zagunis in the individual event and Ukraine in the team event.
"It is very important that our country organizes every year this international event in fencing," said Hellenic Olympic Committee President Spyros Capralos.
Capralos later bestowed an award upon Bach for his contribution to the Olympic Movement.
Bach was in the Greek capital to visit an Open Reception Center for refugees to get a first-hand look at the refugee crisis and witness how the IOC's $2 million emergency fund is aiding humanitarian efforts in the country.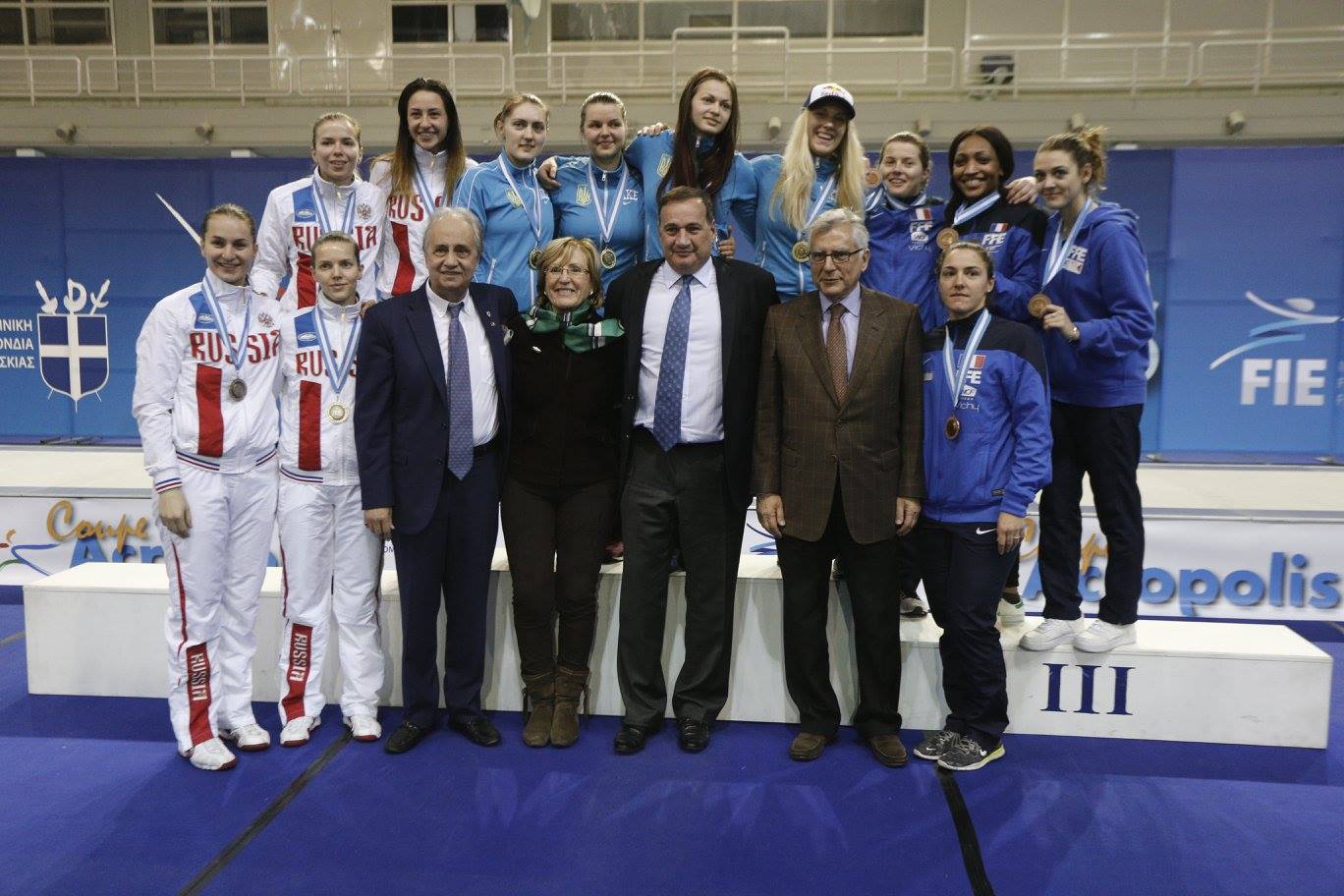 Manolis Katsiadakis, the president of the Greek Fencing Federation and an FIE member of honor, noted: "The event had a great success. … We managed to execute the matches without delay and everyone was completely satisfied."
The host nation came 10th in the Women's Team Sabre, its best-ever showing and a clear sign that fencing is making great strides in Greece, Katsiadakis said.
"Young athletes also showed their potential. They were competitive and congratulations to all the children who participated and to those who worked hard for the Acropolis Cup," Katsiadakis said in comments carried by the Hellenic Fencing Federation website.