The second day of the first Grand Prix of the season had plenty of turnovers and surprises. The world's best male foil fencers gathered in Turin, where China's Ma Jianfei faced the Britain's Richard Kruse for the gold medal.
The 31-year-old Chinese, who won the silver medal in the World Fencing Championships in Kazan 2014, edged out Italy's Nista Lorenzo in the semi-finals before carrying his momentum through into the showpiece match.
After a relatively slow start in the finals, Ma stepped up a gear to take the lead and then never looked back, eventually sealing a convincing 15-11 win over his British opponent Richard Kruse at the Palaruffini Arena.
Nista Lorenzo and Korea's Lee Kwanghyun took the bronze medals.
After being eliminated from the foil event at the 2012 Olympic Games in London, Richard Kruse (GRB) said his Olympic career was over and that he would probably fence internationally for another year before retiring. "I think we are nearing the end. Fencing has been very good to me, but I can't fence like I was 21. It's been hard to hit form regularly. When I do, it can go well, but it's too sporadic." However, after some reflection on failing to achieve his goals in London, he decided to carry on with the sport and aim for the 2016 Olympic Games in Rio de Janeiro.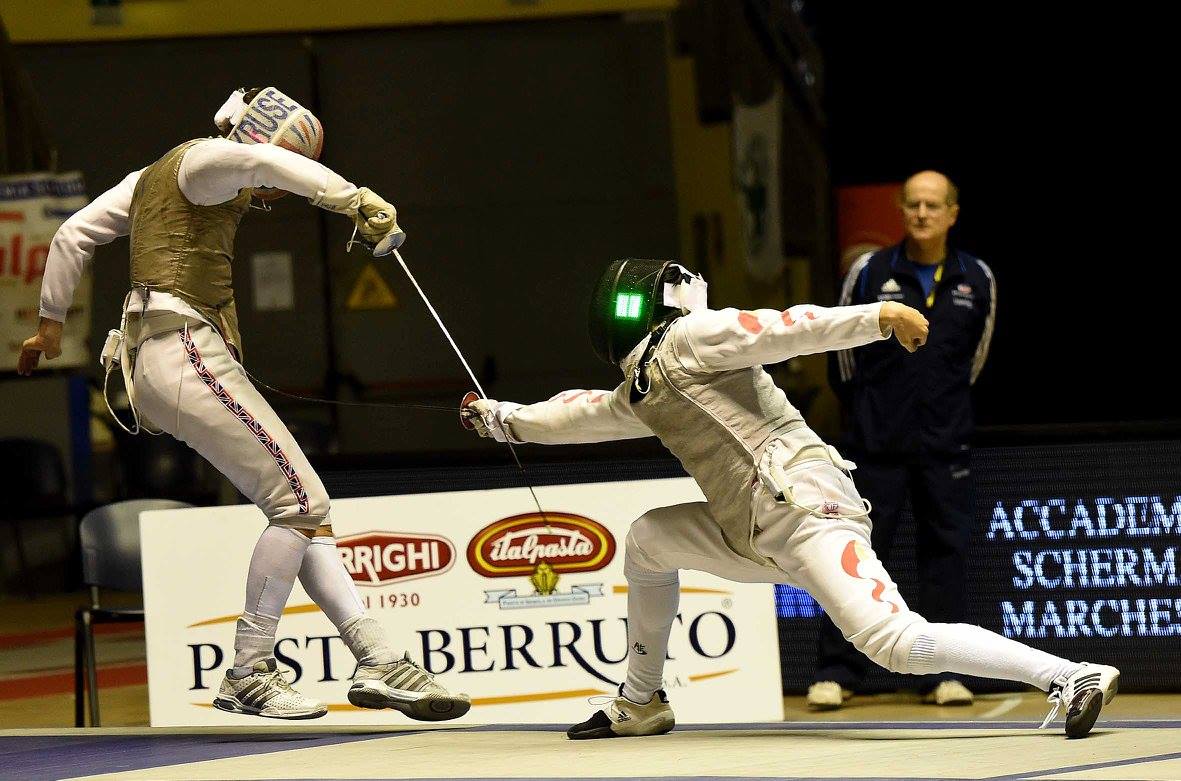 photo: Augusto Bizzi