The second year of the new Fencing Grand Prix series opened in Turin, the Italian fencing city. The top foil athletes in the world gathered in the Palaruffini arena. The first day of women's foil gave us very strong bouts, and Italy and Russia dominated in the podium.
Italy's Alice Volpi produced a superb display to clinch the first women's foil Grand Prix of the season in Turin.
The Baku 2015 European Games champion outclassed Russia's Adelina Zagidulina in the semi-finals before carrying her momentum through into the showpiece final where she secured a convincing 15-4 win over the world number three Inna Deriglazova of Russia.
The 23-year-old foil fencer from Sienna started her season successfully when she won the silver medal in women's foil World Cup a month ago, in Cancun.
World number two, Arianna Errigo joined her on the podium after defeating Russia's Aida Shanaeva in the quarter finals by 15-08.
The FIE Sport Director Krisztian Kulcsar said: "the improvements since the last year's Grand Prix are obvious on all levels. The Italians and Russians dominated the finals. We are pleased to have organizers who are able to host the Fencing Grand Prix to such a high level".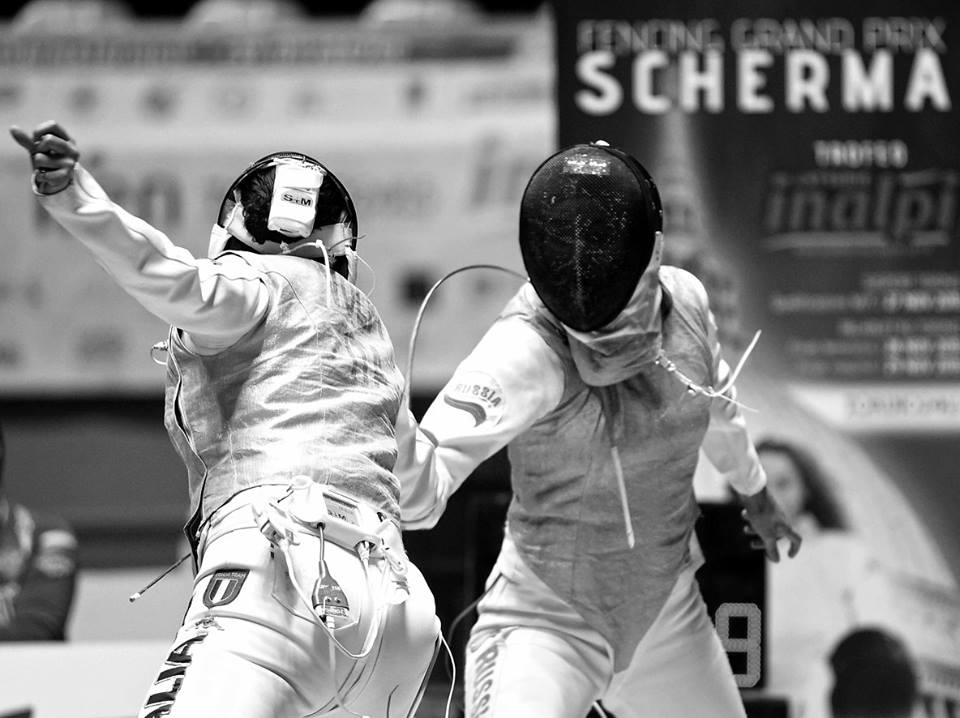 photo: Augusto Bizzi