International Olympic Committee (IOC) President Thomas Bach donned his fencing uniform one more time today, at a master class for young athletes in Moscow.
After meeting young Russian fencers, the IOC President took on Russian double Olympic fencing champion Karina Aznavourian.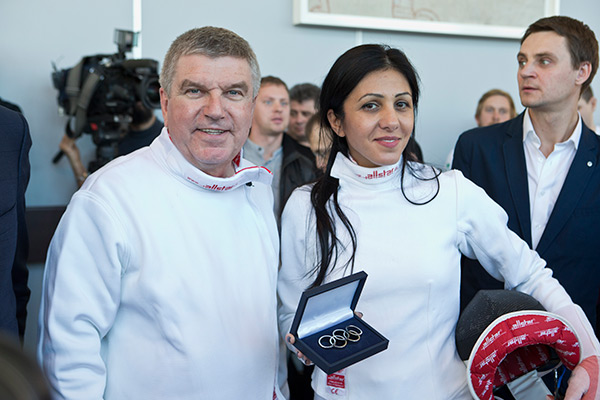 The "Olympic Patrol" master class was organised by the Russian Olympic Committee.
The event also saw top Olympic champions join President Bach in sharing their Olympic experience with an audience of children and teenagers.
President Bach told the audience that, "through sport, you can become a great athlete, and you can do a lot to create your own personality, self-confidence and stand on your own feet."
Olympic Patrol is a sports education project intended to promote the Olympic Movement and Olympic values, and to develop sport among children and teenagers in Russia…More
© IOC/ Greg Martin