At the 2015 world championships in Moscow, Inna Deriglazova (RUS) won the women's individual foil in front of a home crowd. This ended a string of four Italian world titles in this event.
Deriglazova defeated compatriot Aida Shanaeva (RUS) in the final on Thursday. Deriglazova became the fifth woman to win this event at World Championships in front of a home crowd. She follows in the footsteps of Italy's Valentina Vezzali in 2011 (Catania), Italy's Margherita Granbassi in 2006 (Turin), Soviet Union's Tatyana Samusenko in 1966 (also in Moscow).
Shanaeva had been the only woman to break an Italian stranglehold in this event at nine successive editions of the world championships. She won the gold medal in this event in 2009. In the four world championships preceding 2009 Italy took the gold.
World number one Arianna Errigo (ITA) shared the podium with Prescod Nzingha (USA) for the bronze medal.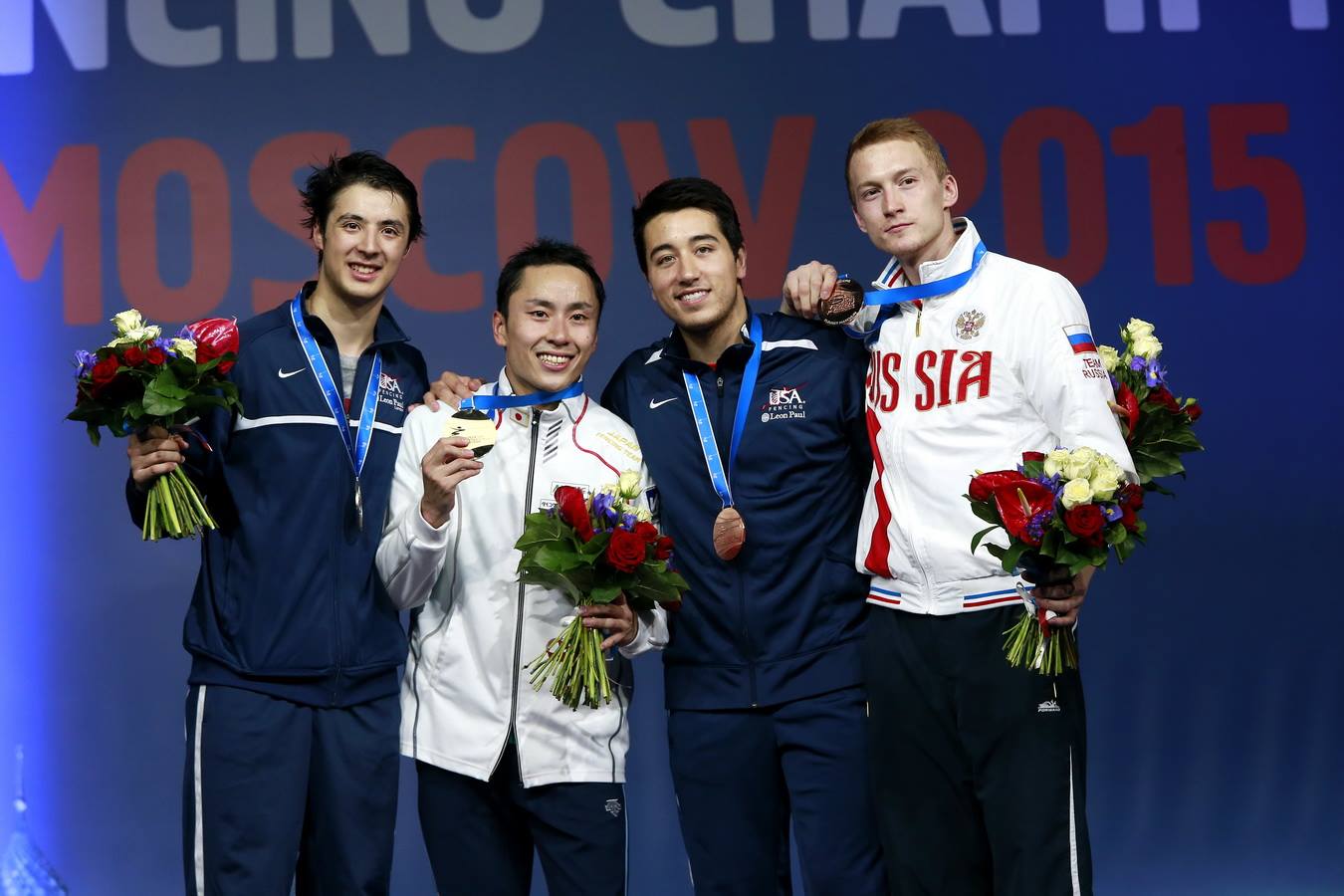 In Men's individual foil
At the 2015 world championships in Moscow, Yuki Ota (JPN) won the men's individual foil. It was Japan's first ever fencing gold at world championships or Olympic Games. Ota defeated Alexander Massialas (USA) in the gold medal match.
The closest a Japanese fencer had come in a major tournament was by winning a silver medal. In 2008, Ota reached the final at the 2008 Beijing Olympic Games, in which he lost against Benjamin Kleibrink (GER).
Japan's men's foil team finished runners-up at the London 2012 Olympic Games. This team, that also included Ota, was defeated by Italy in the final. At world championships, Japan's best performance before today was a bronze medal.
Meinhardt Gerek (USA) and Akhmatkhuzin Artur (RUS) took the bronze medal and earned 50 points on their road to Rio 2016.
With six medal events concluded in Moscow, hosts Russia lead the way in the medal table on three gold medals. Hungary, Italy and Japan have all won one each.
All about World Fencing Championships Moscow 2015
Follow #FencingWCH2015 #RoadToRio #Fencing