Sofya Velikaya (RUS) won the women's Individual Sabre for the second time in her career after her title in Catania 2011.
Sofya Velikaya is now the reigning European and world champion in the individual sabre. Velikaia joins Olga Kharlan (UKR), Mariel Zagunis (USA), Elena Jemayeva (AZE) and Anne Lise Touya (FRA) as two times winner of the world championship individual sabre. No female won this event three times. Velikaya has now won a total of four medals. Only Mariel Zagunis and Olga Kharlan grabbed more medals at the world championships (5).
Russia joins United States as the only country with three golden medals in this event.
Cecilia Berder became second in the world championships. So far, she had never finished higher than 12 th on a world championship (Kazan 2014)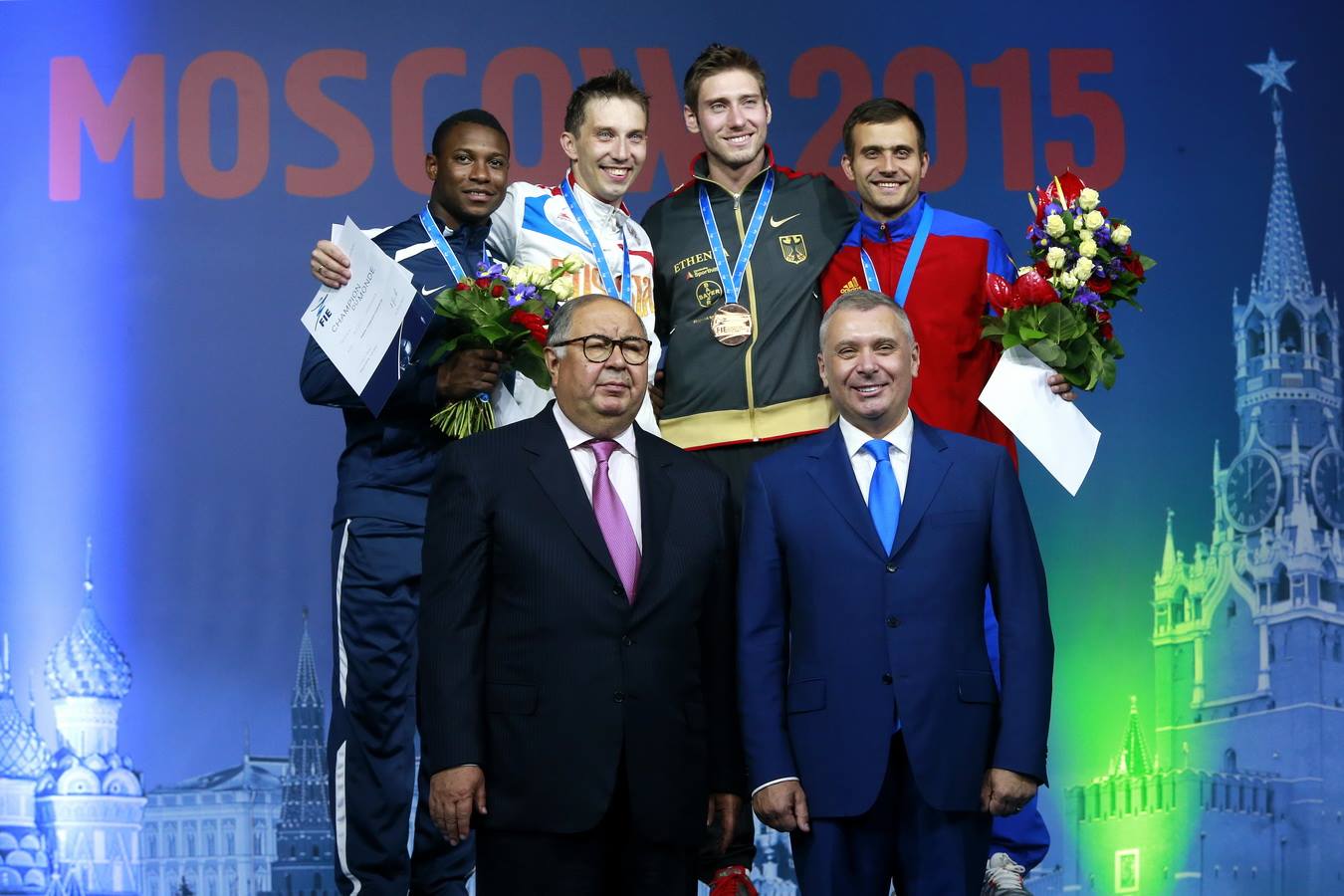 In Men's individual sabre Alexey Yakimenko (RUS) became world champion for the first time after two third places (Leipzig 2005 and Kazan 2014). Russia have now won 10 gold medals in this event. Only Soviet Union (12) and Hungary (11) have more.
Daryl Homer (USA) grabbed silver. This is the first ever United States world championship medal in men's individual sabre. Homer's best result at a world championship was his 12 th place in 2010.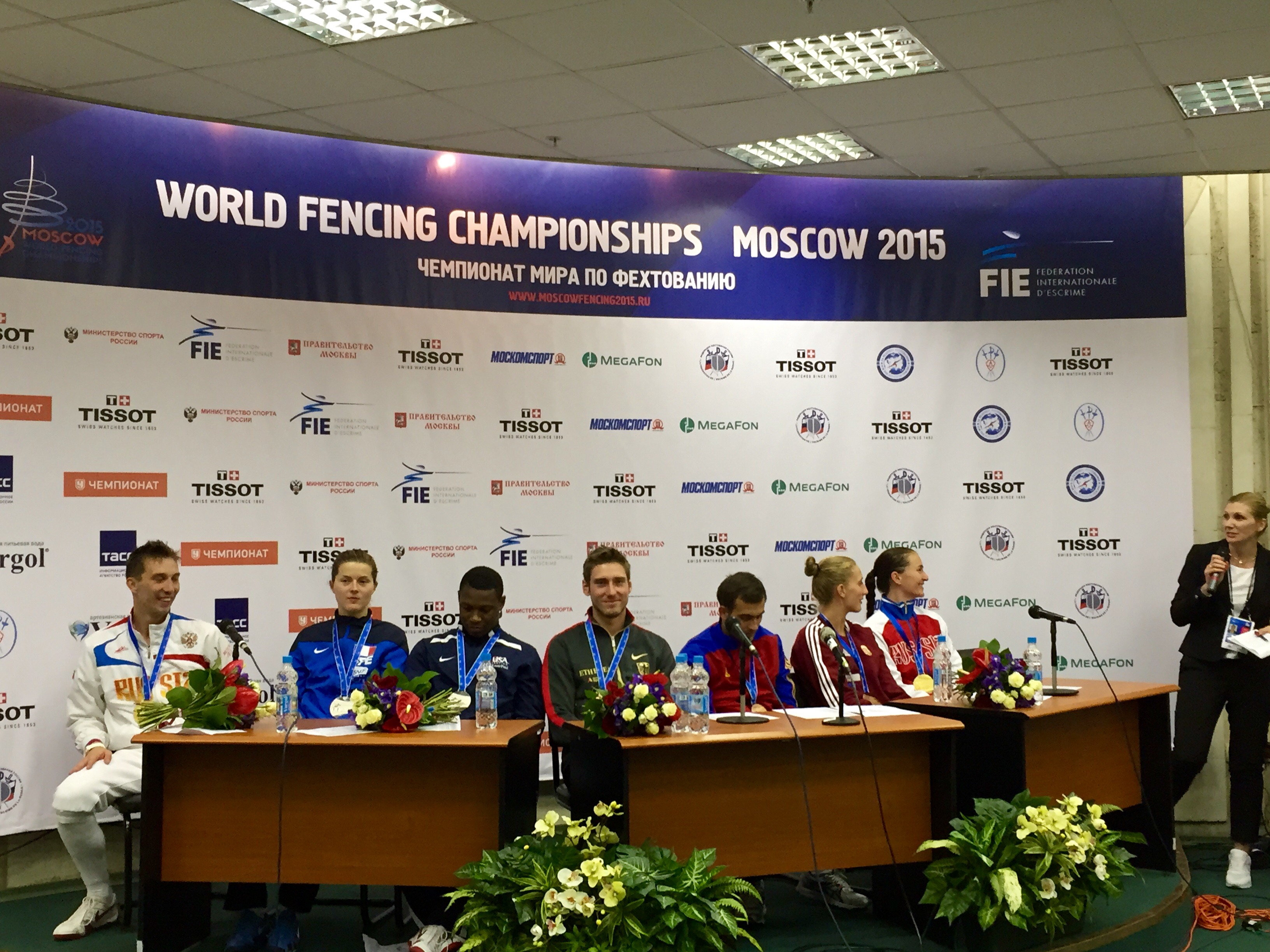 During the Athlete's Press Conference, the medalists stated how happy they are with their Olympic points and that they want to keep these points for the next year. Dolniceanu Tiberiu said "Sabre Team event, on Friday, is really important competition for his team since this event is not included in the Rio 2016 fencing program."
All about World Fencing Championships Moscow 2015
Follow #FencingWCH2015 #RoadToRio #Fencing
Twitter - Instagram - Facebook