Millions of people across the globe get active today in celebration of Olympic Day
The Olympic Movement is celebrating Olympic Day today with a host of events designed to get people "off the couch". The International Olympic Committee (IOC), National Olympic Committees (NOCs), International and National Sports Federations and organising committees of Olympic Games and Youth Olympic Games are among those organising programmes intended to get people moving, regardless of age, gender or ability.
With so much on offer – Olympic fun runs, sports demonstrations, tournaments, cultural activities and Q&A sessions with Olympians – there will be something for everyone to take part in.
Get active on #OlympicDay and win a trip to Rio de Janeiro
The IOC is offering a chance to win a trip for two to Rio de Janeiro in December for a sneak peek of the Olympic Park ahead of next summer's Olympic Games. To enter, individuals simply need to get active; capture the moment with a photo or video; and then share it using #olympicday on social media.
Since 1 June, thousands of people, including Olympians, have been sharing their sporting prowess and efforts. The contest will run until 30 June, so there's no time to waste to get active. For more info, click here
On your marks, get set, get active!
The IOC will host its traditional Olympic Day celebrations at its headquarters later today. IOC President Thomas Bach will deliver a speech on the many positive values of sport and the relationship between the IOC and the city of Lausanne, Switzerland, where the IOC has been based for 100 years now.
To mark this centennial year, the IOC is also extending its Olympic Day celebrations. The traditional Olympic Day Run has exceptionally been renamed the Centenary Run, and will take place in Lausanne on Friday 26 June. In addition, a free GET ACTIVE! exhibition is running from 6 July to 29 November at The Olympic Museum. For more information, visit: www.olympic.org/museum.
Olympic Day was introduced in 1948 to commemorate the birth of the modern Olympic Games on 23 June 1894 at the Sorbonne in Paris. The goal was to promote participation in sport across the globe regardless of age, gender or athletic ability.
Over the last 20 years, Olympic Day has been associated with Olympic Day Runs all over the world. From 45 participating National Olympic Committees (NOCs) in the first edition in 1987, the numbers have grown to over 150 participating NOCs today.
For more information on Olympic Day, visit: www.olympic.org/olympic-day.
Read the entire article through the IOC News here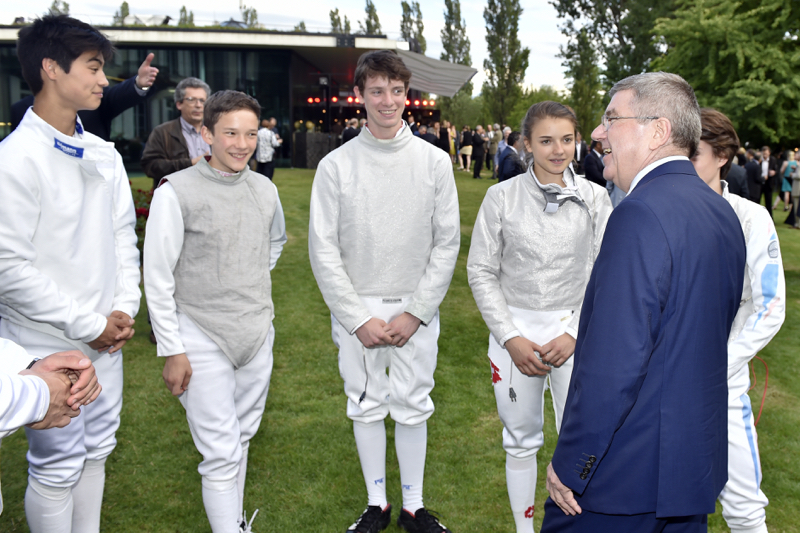 IOC President Thomas Bach with Lausanne fencers at the IOC Headquarters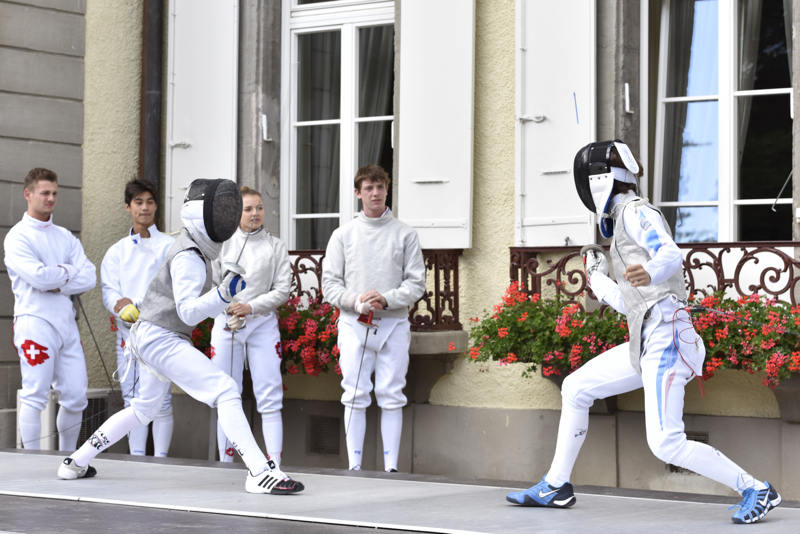 Fencing demonstration at the IOC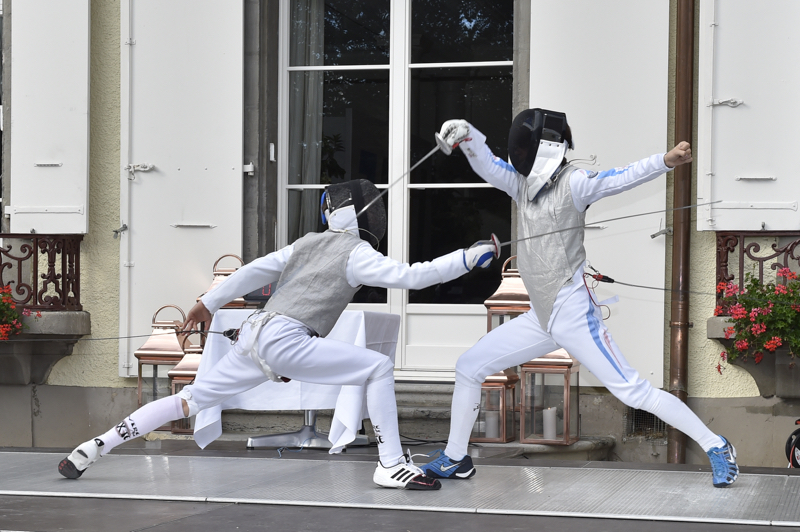 Fencing demonstration at the IOC