Italy has proven its supremacy in women's foil once again. Elisa Di Francisca has won her third straight individual continental title. Hungarian Aron Szilagyi has triumphed in men's sabre.
With Elisa Di Franciscas win, the odds got respected. The 32-year-old has been in splendid form and had won the previous three World Cup competitions. "It's a very important title for me. And the European Championships are the most difficult and demanding event because there are more bouts than everywhere else."
She had to fight hard in order to prevail. In the quarterfinal, she even was on the verge of elimination but came back to defeat Russian Inna Deriglazova, against whom she holds a mental edge, 15-14. In the semis, Di Francisca clearly had the better of compatriot Arianna Errigo, the world's number 1 and in the showdown she defeated Aida Mohamed.
The 39-year-old Hungarian had laid the cornerstone for her silver medal in the quarterfinal by claiming the win in the "duel of the elder stateswomen", when she defeated 41-year-old Valentina Vezzali. "We've known each other for almost 25 years", Mohamed said with a smile, "she is still very strong and I had to be patient until the end. I think, I wanted the victory a bit more."
Italy continued its medal tally and has now, at the end of the individual competitions, already 7 medals. In the last 10 years, the members of the "squadra azzurra" have amassed no less than 175 medals in Olympic Games, World and European Championships. And this number is likely to increase until Thursday.
Women's foil podium :
Gold : Di Francisca Elisa (ITA)
Silver : Korobeynikova Larisa (RUS)
Bronze : Mohamed Aida (HUN)
Bronze : Errigo Arianna (ITA)
The men's sabre event was taken for the eigth straight year by an athlete from eastern Europe and for the first time in 33 years by a Hungarian. Aron Szilagyi lived through a scare however when having to take an injury timeout in the final versus German Max Hartung. The two bronze medals were taken by Russians. Title holder Alexey Yakimenko and Nikolay Kovalev both lost in the semis. Yakimenko was still happy, as he had taken his 20th personal medal: "I love to fence here. It's a great event and a super organization."
Men's sabre podium :
Gold : Szilagyi Aron (HUN)
Silver : Hartung Max (GER)
Bronze : Kovalev Nikolay (RUS)
Bronze Yakimenko Alexey (RUS)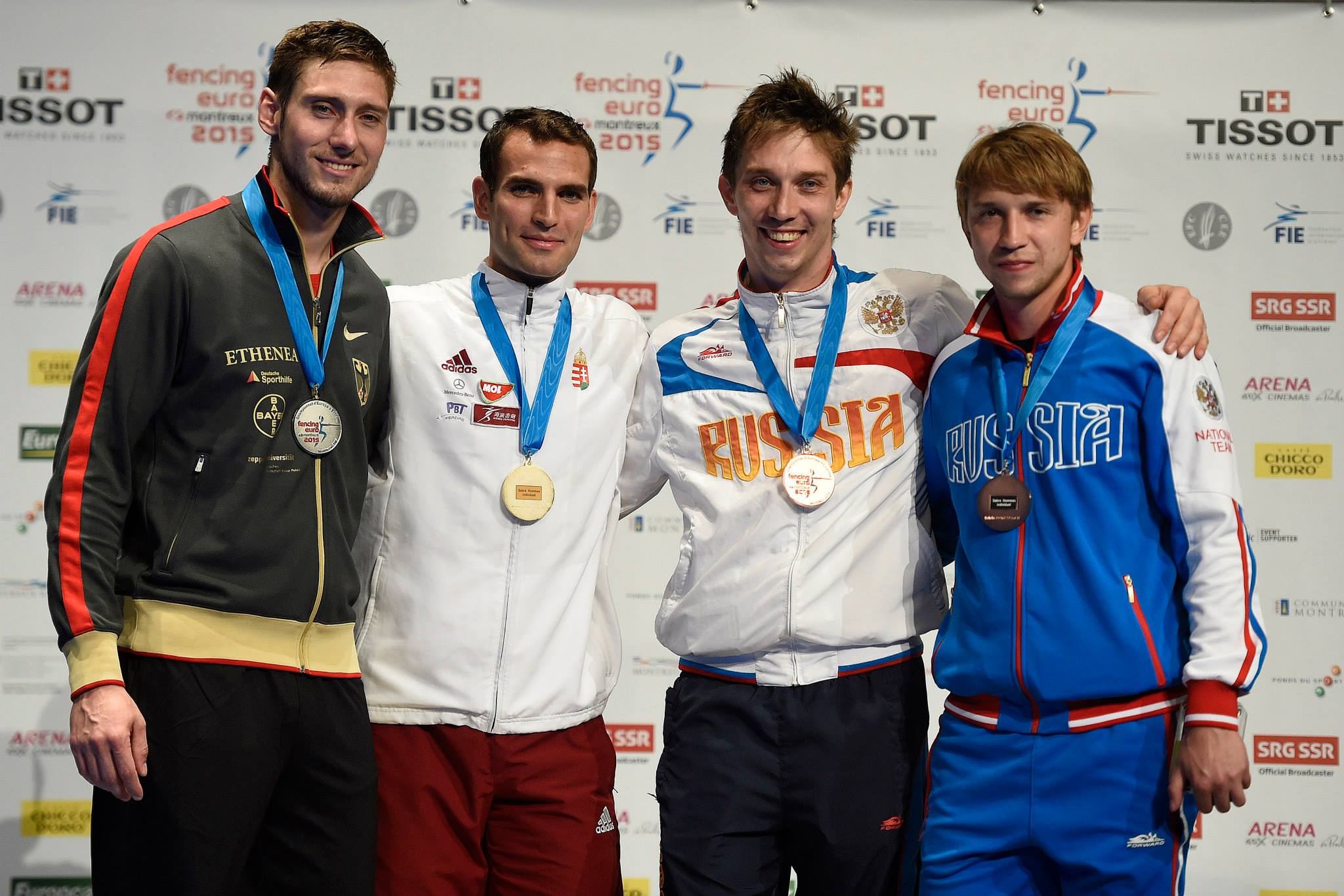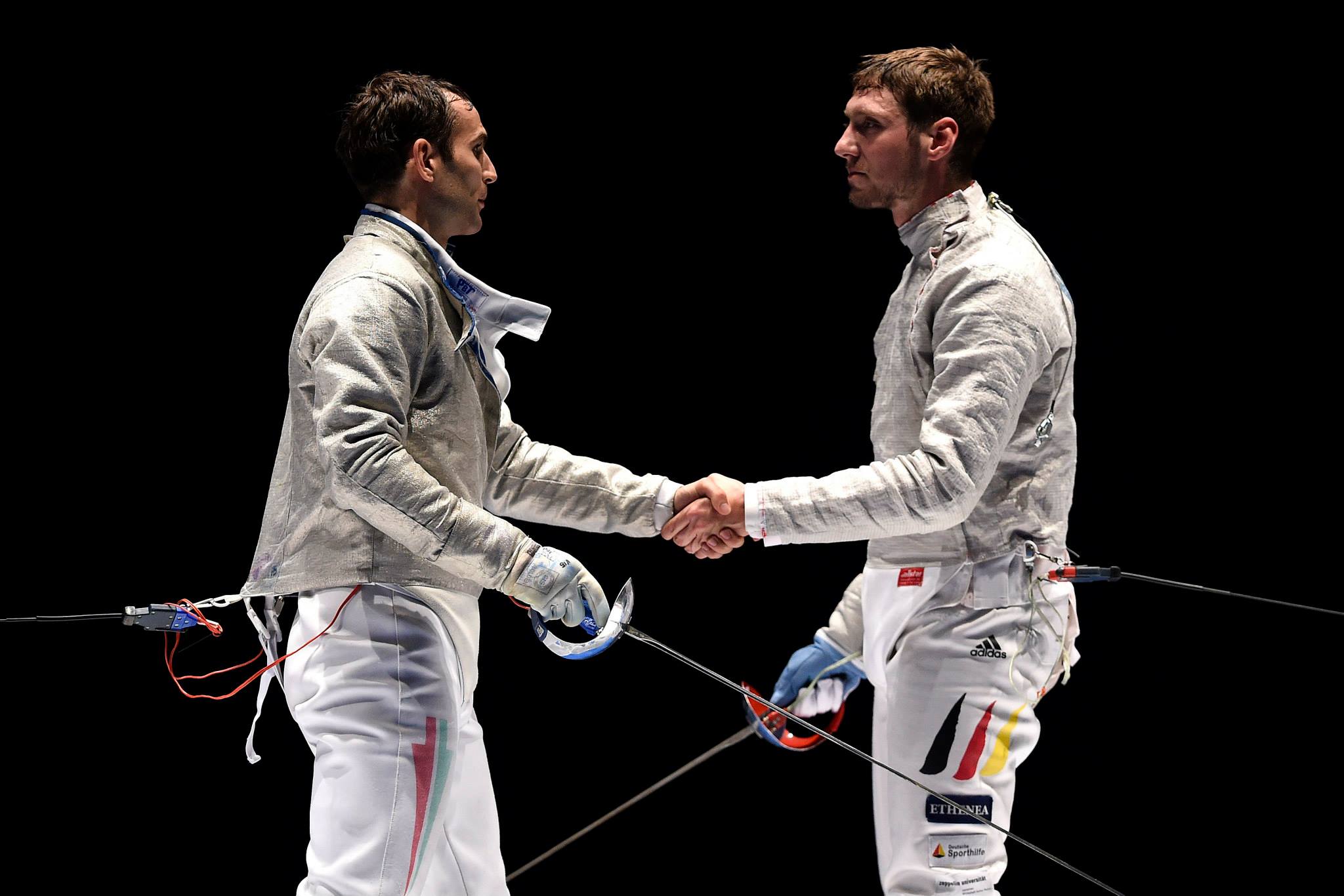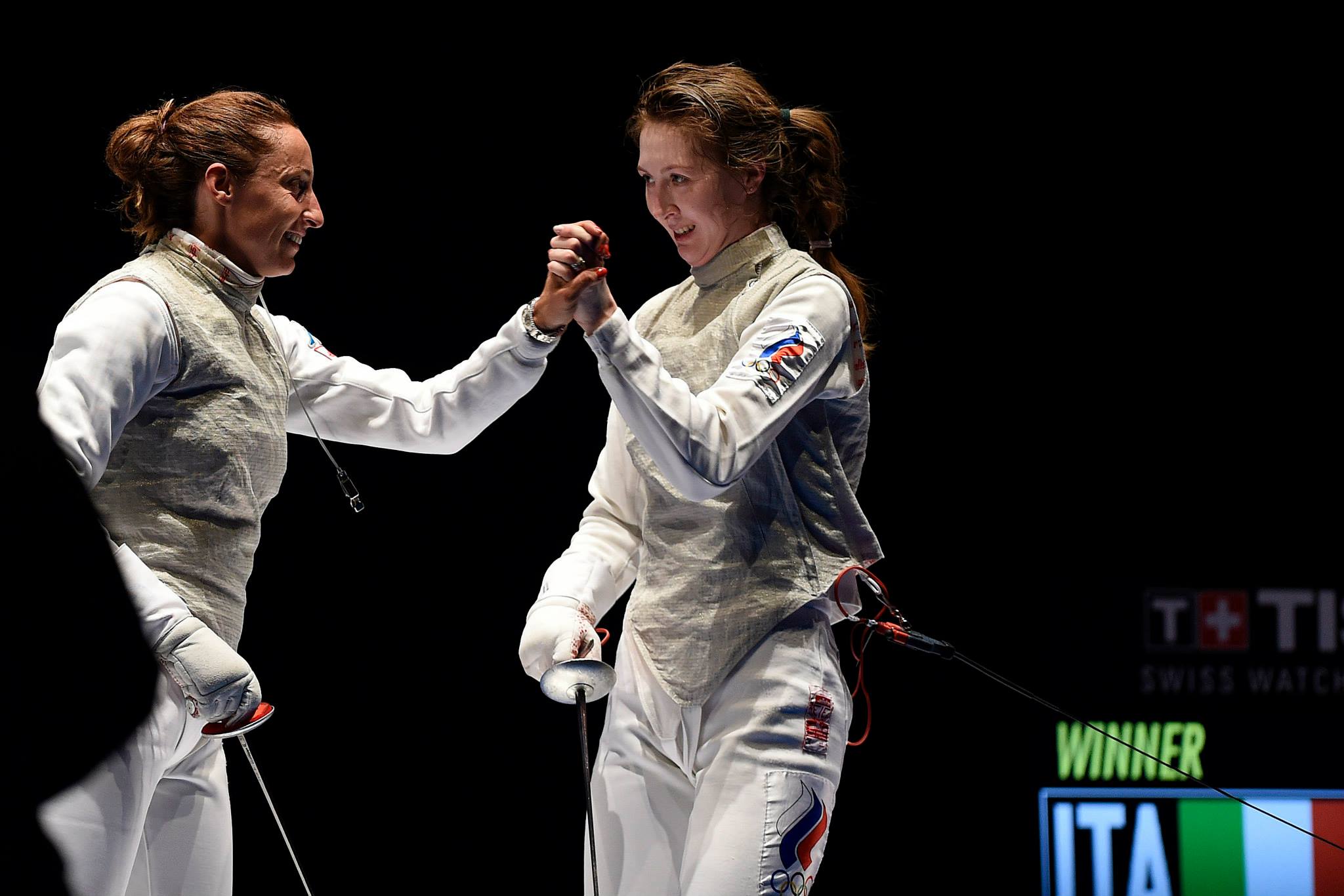 Watch Live Stream the event through the FIE fencing channel
Follow the Euro Fencing 2015 Montreux on: Twitter Facebook Instagram
©Valeriano Di Domenico