MILAN, Italy, July 28, 2023 – The Bureau of the International Fencing Federation (FIE) has decided to permit Ukrainian sabre fencer Olga Kharlan to participate in the forthcoming women's sabre team competition at the 2023 Fencing World Championships currently underway in Milan.
This extraordinary decision came following an incident involving Kharlan, who conceded the penalty against her was correct after refusing to shake hands with an AIN* opponent. The event occurred at the conclusion of her elimination bout in women's individual sabre on July 27.
The FIE stands fully behind the penalty, which, after a thorough review, is in complete accordance and compliance with its official rules and associated penalties.
"We have discussed this issue and decision thoroughly, and we have met with Ms. Kharlan", said FIE Interim President Emmanuel Katsiadakis "Furthermore, and after consultation with the International Olympic Committee, we believe this decision is made in keeping with the Olympic Spirit. It also sends a message of sensitivity and understanding to our members and all sports federations, as the world faces tremendous challenges."
"I am thankful for this decision of the FIE Bureau", said Kharlan. "The most important thing for an athlete is to be able to compete, for my family, my team, my country and all the people who support me. During these difficult few days, I appreciate all the support I've had from around the world."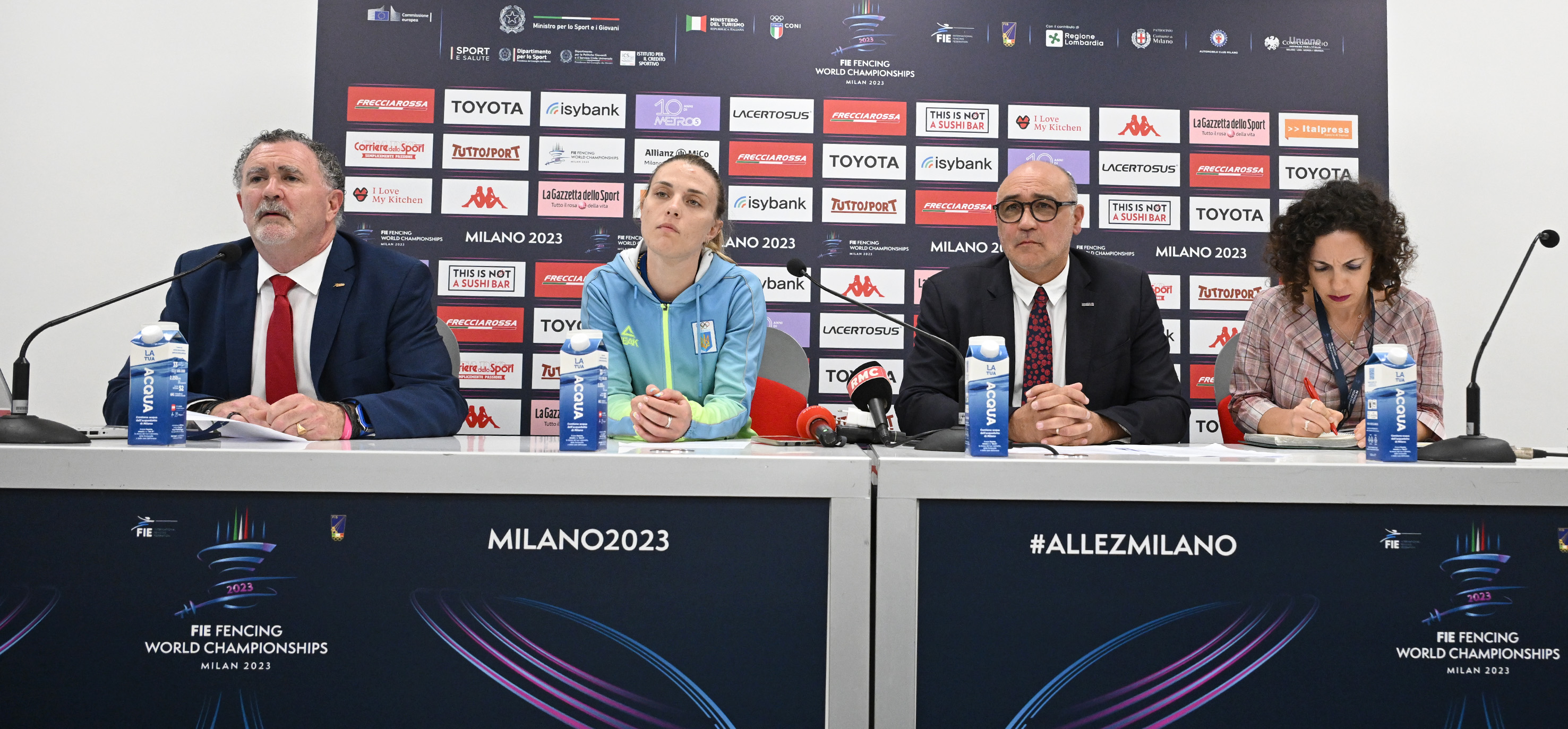 *AIN: International Neutral Athlete