Milan, Italy, July 27, 2023 – Japan's reigning world champion Misaki Emura won the gold medal in women's individual sabre at the 2023 Milan Fencing World Championships and Italy's Tommaso Marini won the gold medal in men's individual foil. It was the third of six days including 12 gold-medal events in women's and men's individual and team competition in epee, foil and sabre. In all, 128 women and 177 men competed in today's sabre and foil events. The Championships are taking place in Milan's Allianz MiCo, the largest convention centre in Europe.
Emura faced Greece's Despina Georgiadou in the final bout of women's individual sabre, winning with a 15-11 score. Emura remains the only woman to have won a world title for Japan in fencing, and this was the first silver medal at the Senior World Championships for Greece. In the semifinal round, Georgiadou won against Bulgaria's Yoana Ilieva, 15-8, while Emura defeated Greece's Theodora Gkountoura, 15-14.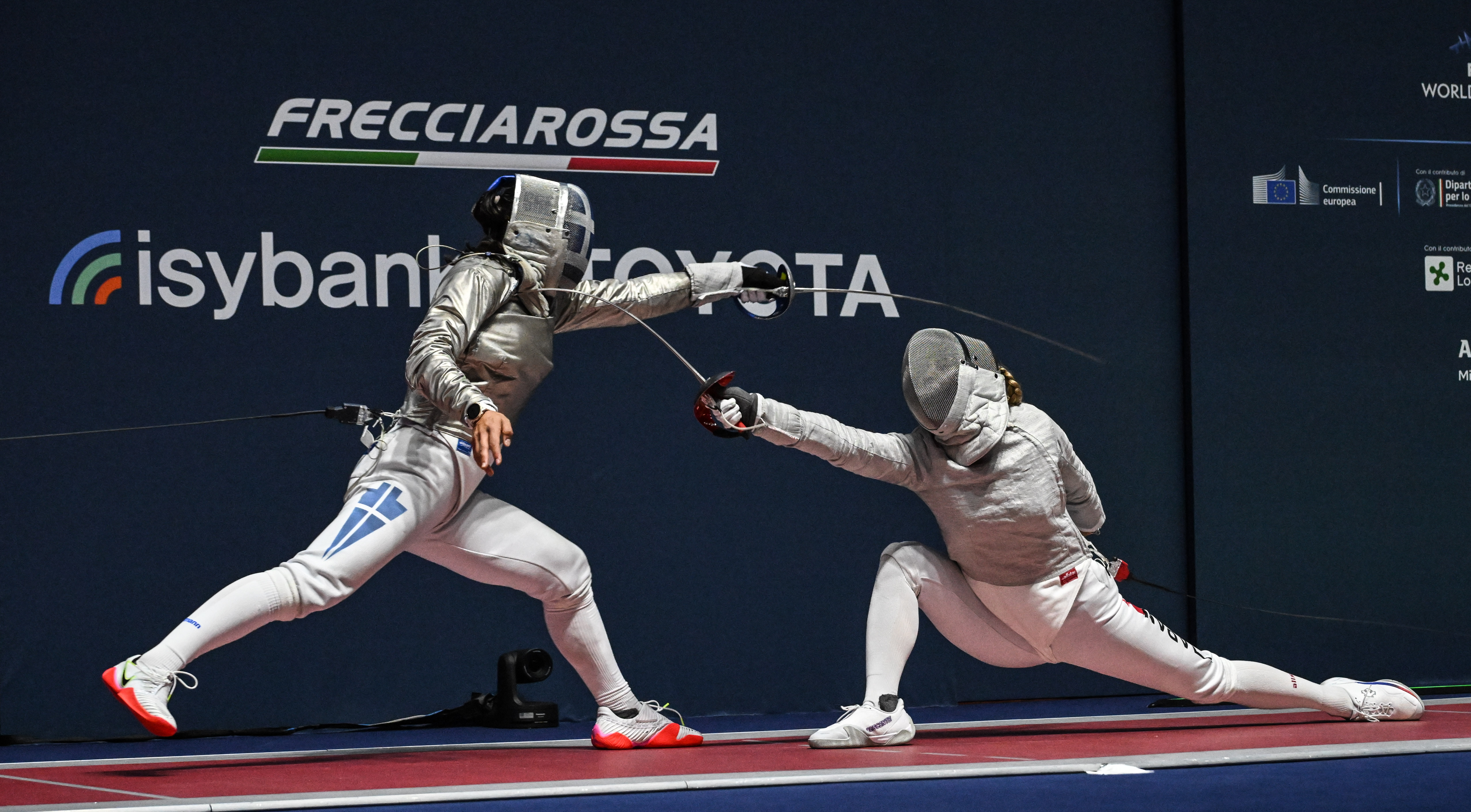 "I can't believe it! For a long time, my fencing was not that good, but in the final, everything changed, and I just decided to believe in myself", said Emura. "Believing in myself is very difficult in general, but during the final, I made it. Japan has a long history, and today I am proud because I added something more to my country's history. Now, my next goal is a gold medal in Paris."
Marini faced USA's Nick Itkin in the final bout of men's individual foil, winning with a 15-13 score. Italy has now won a record 14 world titles in this event, followed by France with 12. In the semifinal round, Itkin won against Japan's Kyosuke Matsuyama, 15-10, while Marini defeated France's two-time world champion Enzo Lefort, 15-13. Of note, in the quarterfinals Matsuyama beat Hong Kong, China's Olympic champion Ka Long Cheung, 15-14, and in the round of 16, Lefort defeated USA's world champion Miles Chamley-Watson, 15-5.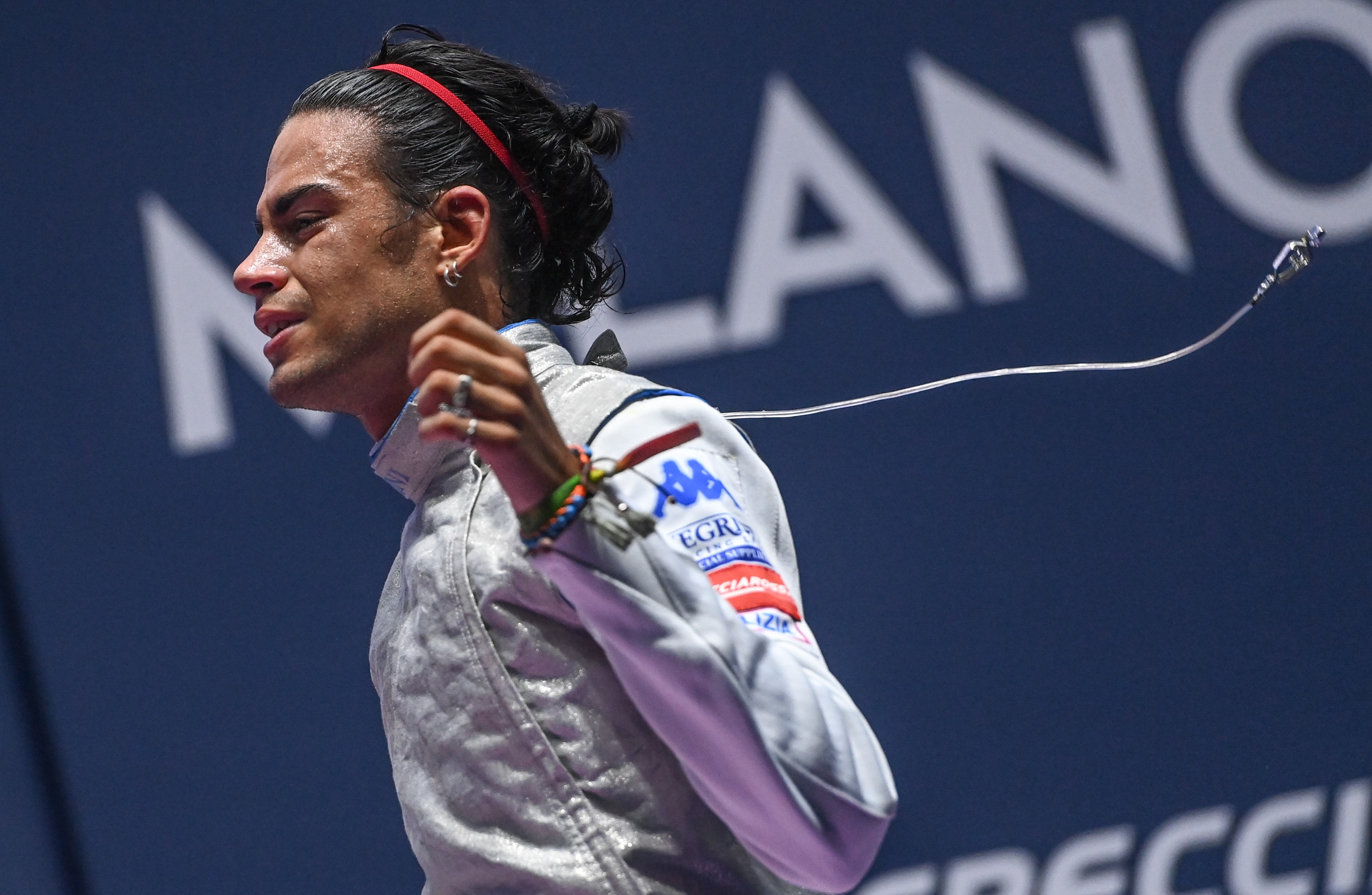 "I feel shocked. I've faced many problems with my body and my mentality. I don't have enough words to say", said Marini. "It's like a dream. For me, this medal was totally unexpected. I want to enjoy this moment as much as I can. I would like to give a big thank you to my coach, my family, the fencing club, my fans, and, of course, to myself."
Final rankings in women's individual sabre included Misaki Emura (JPN, gold), Despina Georgiadou (GRE, silver), Theodora Gkountoura (GRE, bronze), Yoana Ilieva (BUL, bronze), Sara Balzer (FRA), Manon Apithy-Brunet (FRA), Martina Criscio (ITA) and Hengyu Yang (CHN).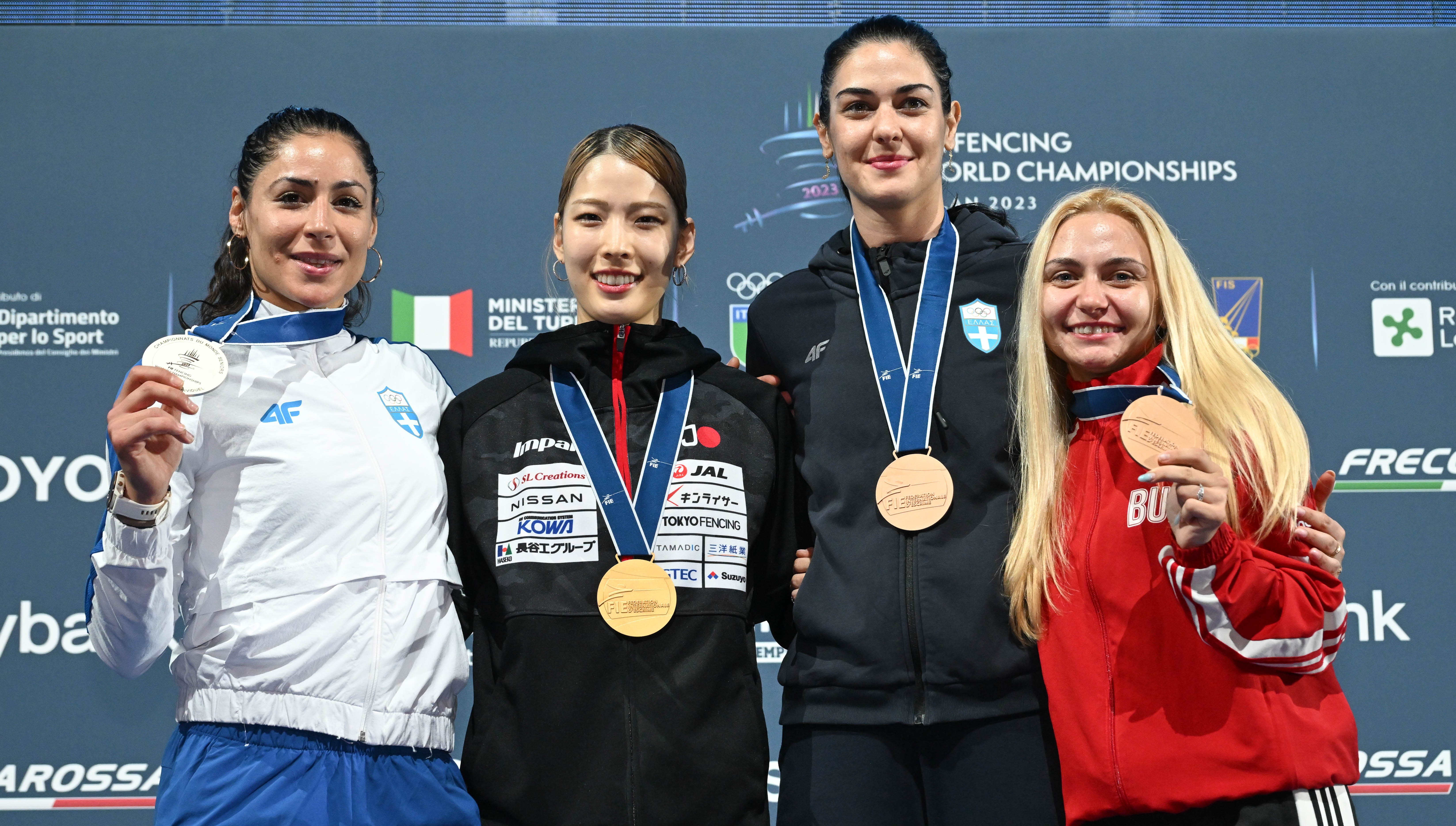 Final rankings in men's individual foil included Tommaso Marini (ITA, gold), Nick Itkin (USA, silver), Enzo Lefort (FRA, bronze), Kyosuke Matsuyama (JPN, bronze), Ka Long Cheung (HKG), Mohamed Hamza (EGY), Rafael Savin (FRA) and Carlos Llavador (ESP).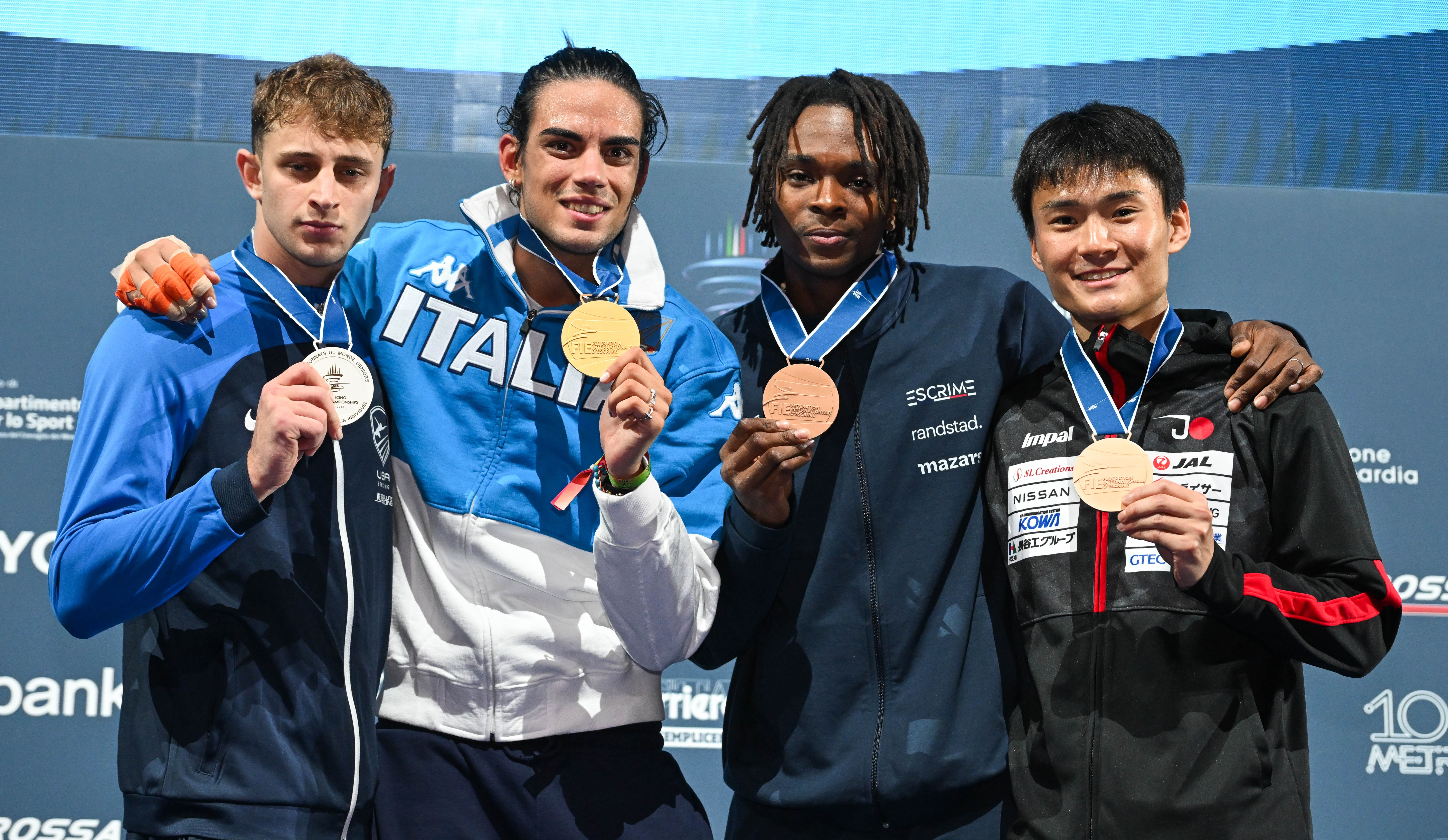 Complete and official results for the event may be found here on the FIE web site. For more exciting world fencing news and features, check out the YouTube FIE Fencing Channel. Find official photos from this and other events on the FIE Facebook page.
Official website of the 2023 Milan Fencing World Championships: https://milano2023.com/
#fencing #fencingworldchampionships #milan2023 #epee #sabre #foil