MILAN, Italy, July 26, 2023 – Italy's world champion Alice Volpi won her second World Championship gold medal in women's individual foil at the 2023 Milan Fencing World Championships and Hungary's Mate Tamas Koch won the gold medal in men's individual epee. It was the second of six days including 12 gold-medal events in women's and men's individual and team competition in epee, foil and sabre. In all, 129 women and 243 men competed in today's foil and epee events. The Championships are taking place in Milan's Allianz MiCo, the largest convention centre in Europe.
Volpi faced teammate and two-time world champion Arianna Errigo in the final bout of women's individual foil, winning with a 15-10 score. In the semifinal round, Errigo won against teammate Martina Favaretto, 15-10, while Volpi defeated USA's Olympic champion Lee Kiefer, 15-13. Of note, Errigo beat France's world champion Ysaora Thibus in the round of 16, 15-10.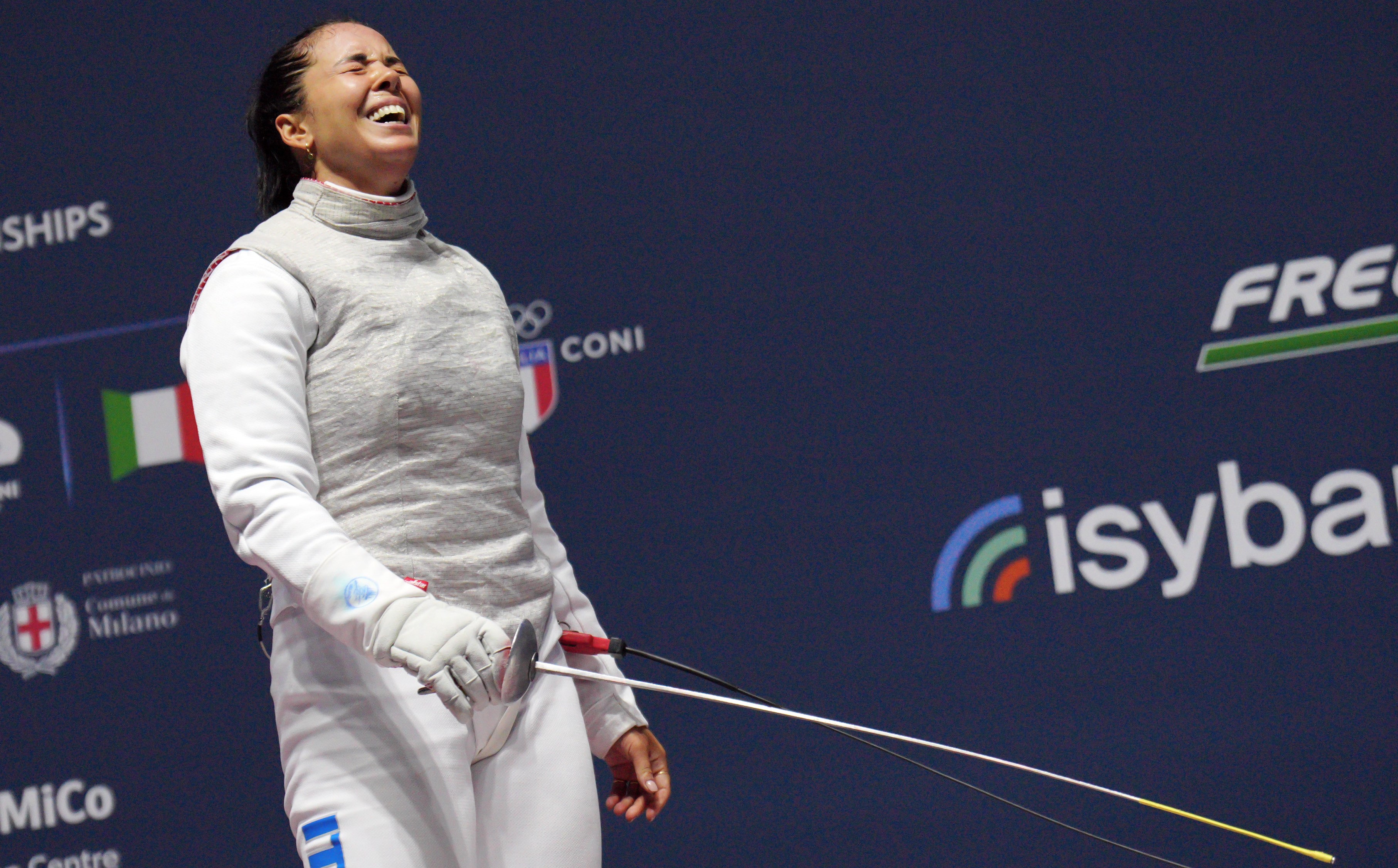 "It's fantastic, the World Championships in Italy", said Volpi. "I have the support of the public, my family, it is a dream. This day was very difficult, I'm tired, I want to sleep, but I never died today, I won!"
Koch faced Italy's Davide Di Veroli in the final bout of men's individual epee, winning with a 14-10 score. In the semifinal round, Di Veroli won against France's world and Olympic champion Romain Cannone, 15-5, while Koch defeated Kazakhstan's Ruslan Kurbanov, 15-11; this was the first time Kazakhstan has won a medal in the Senior World Championships. Of note, Koch beat teammate and world champion Gergely Siklosi in the quarterfinals, 15-12, and Kurbanov defeated France's world champion Yannick Borel in the table of 16, 15-14.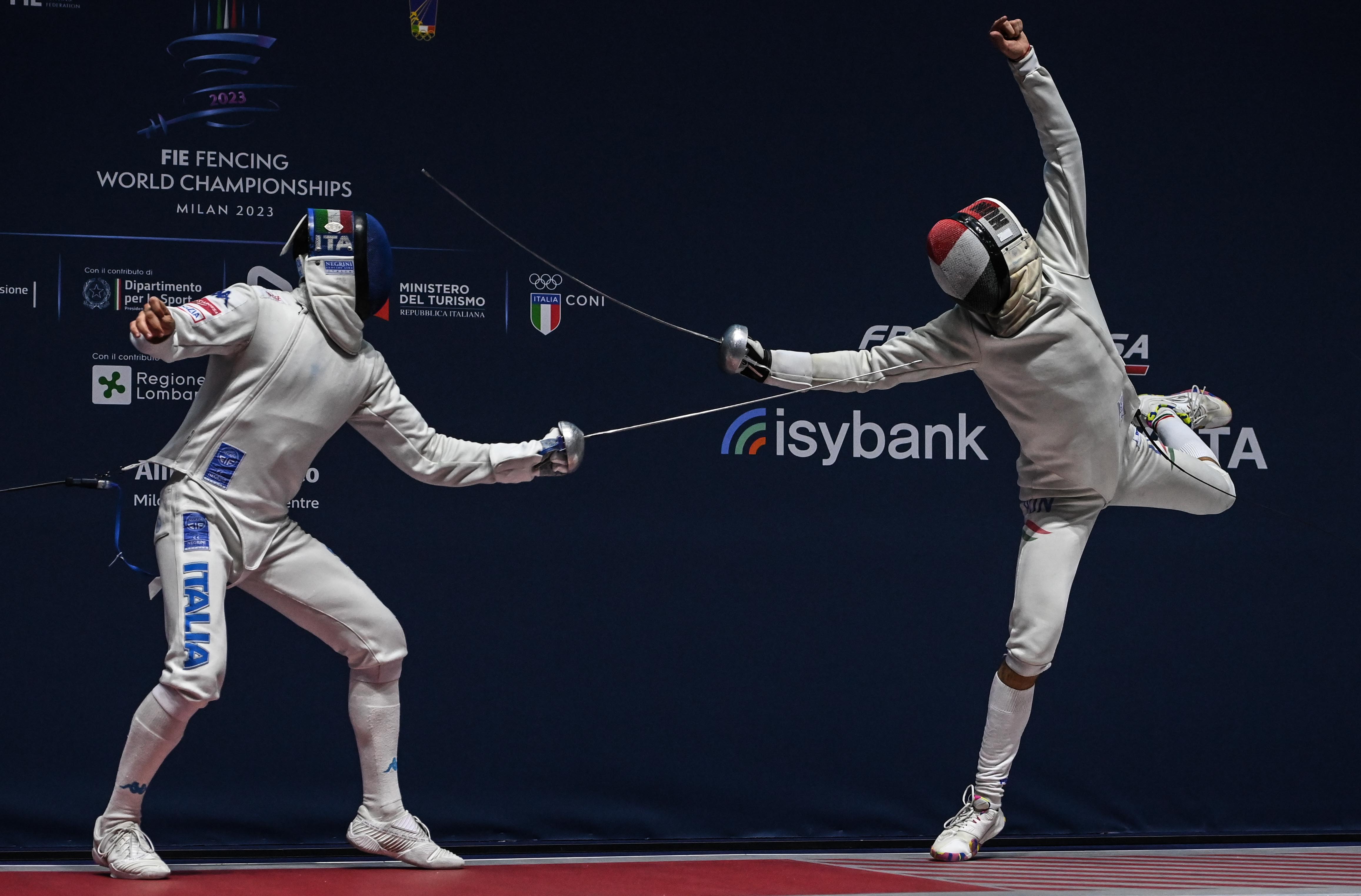 "I enjoyed it so much, the crowd is very good", said Koch. "It was very hard work, and now I am world champion. Now in two days we fence the team event, and we have to fence in our best form, so go team!"
Final rankings in women's individual foil included Alice Volpi (ITA, gold), Arianna Errigo (ITA, silver), Martina Favaretto (ITA, bronze), Lee Kiefer (USA, bronze), Sera Azuma (JPN), Martina Batini (ITA), Anne Sauer (GER) and Malina Calugareanu (ROU).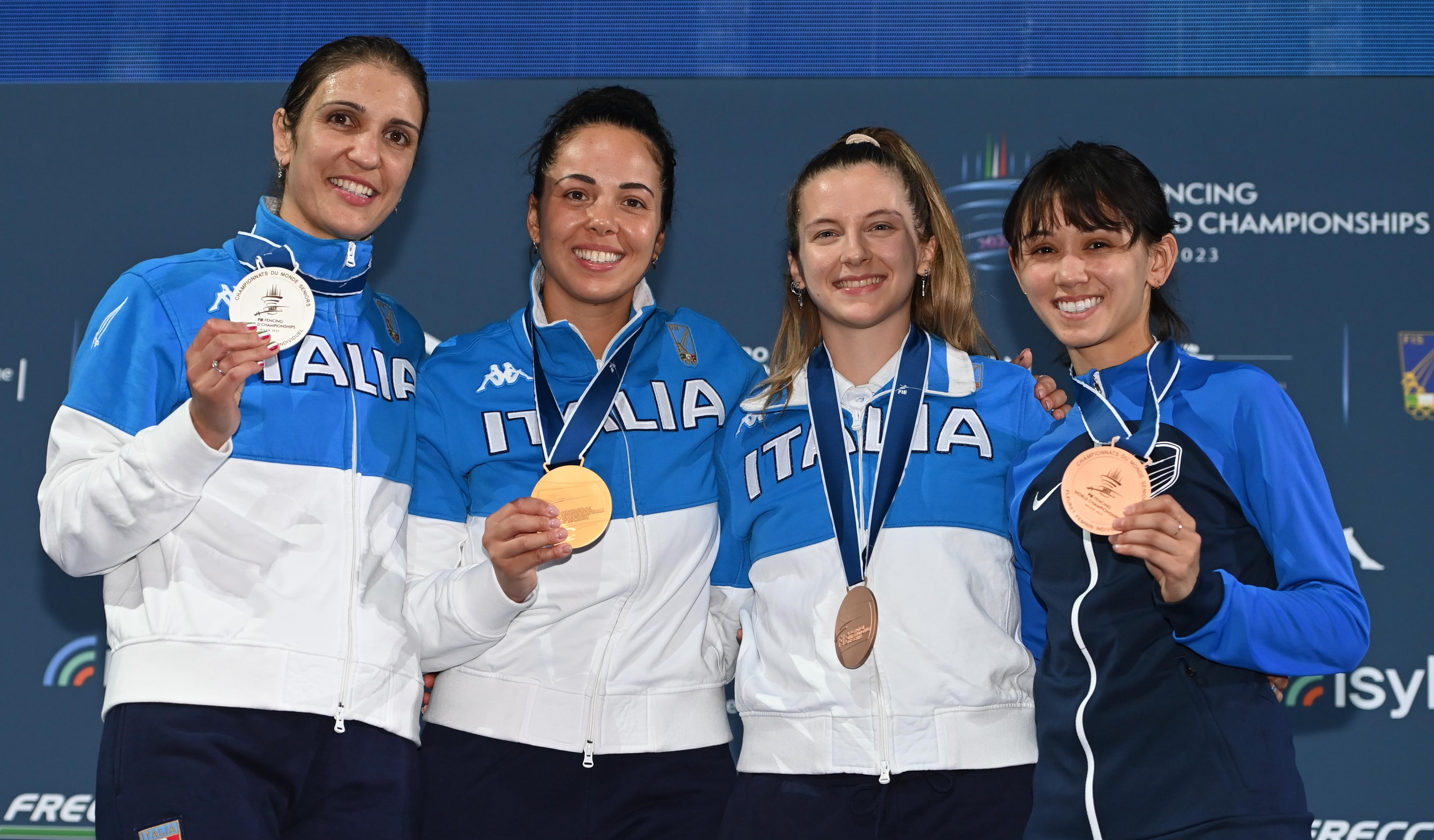 Final rankings in men's individual epee included Mate Tamas Koch (HUN, gold), Davide Di Veroli (ITA, silver), Romain Cannone (FRA, bronze), Ruslan Kurbanov (KAZ, bronze), Gergely Siklosi (HUN), Valerio Cuomo (ITA), Niko Vuorinen (FIN) and Francisco Limardo (VEN).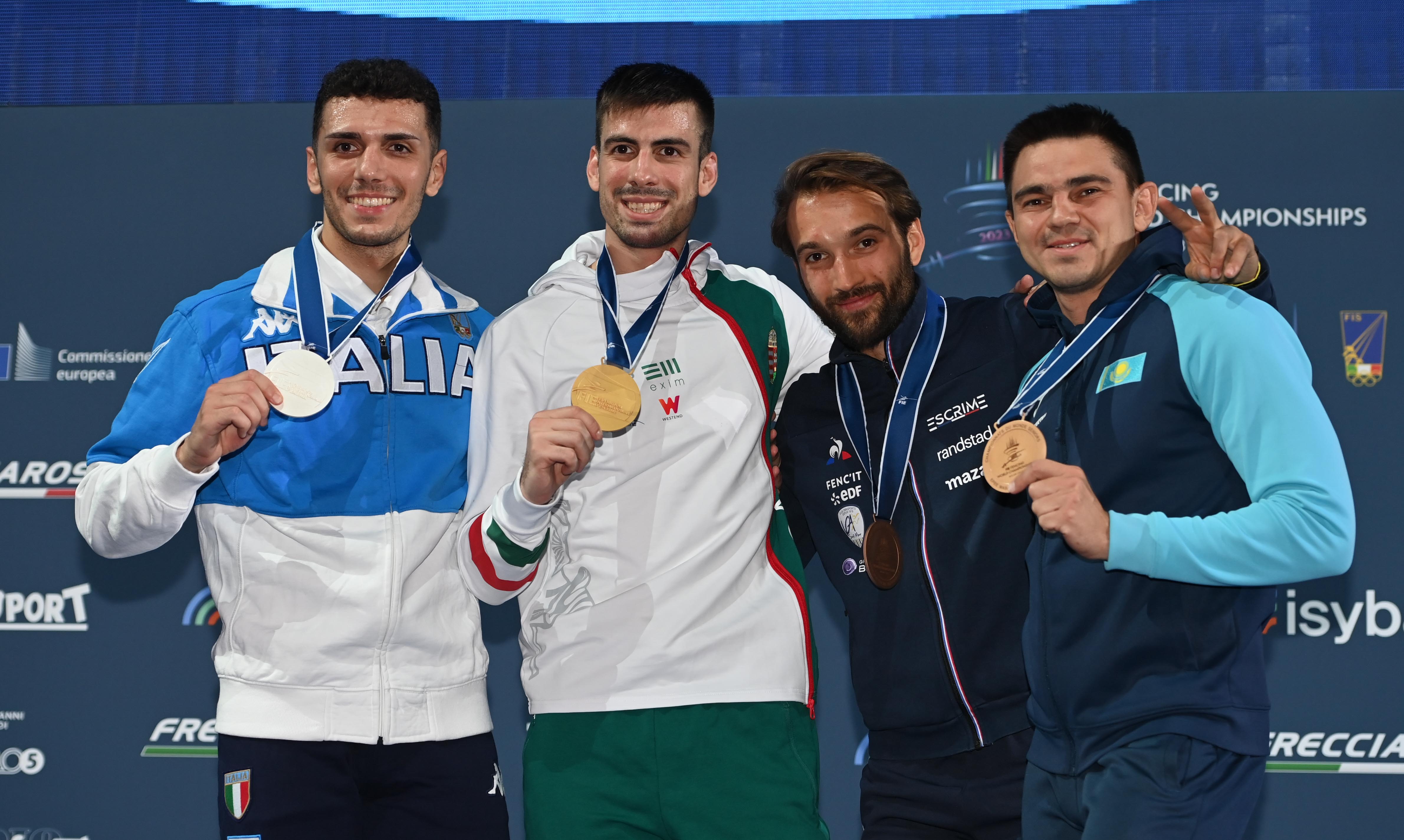 Complete and official results for the event may be found here on the FIE web site. For more exciting world fencing news and features, check out the YouTube FIE Fencing Channel. Find official photos from this and other events on the FIE Facebook page.
Official website of the 2023 Milan Fencing World Championships: https://milano2023.com/
#fencing #fencingworldchampionships #milan2023 #epee #sabre #foil