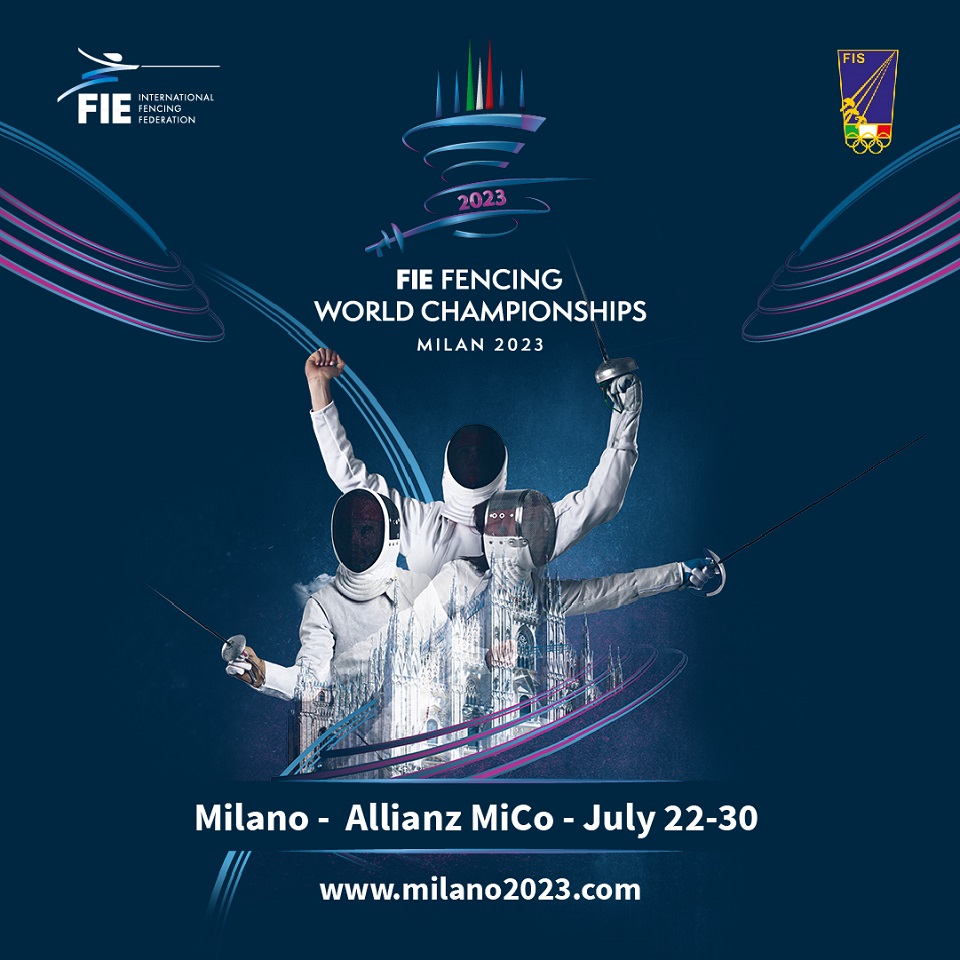 LAUSANNE, Switz., May 25, 2023—The International Fencing Federation (FIE) has opened accreditation for official members of the media and press for the 2023 Fencing World Championships, being held from July 22 to 30 in Milan, Italy. The Championships will take place at the MiCo in Milan, in an area of over 25,000 square metres, in one of the trendiest areas of Milan, and will be an international showcase for the city and the country. This event will feature the world's top fencers competing in 12 men's and women's individual and team events in epee, foil and sabre.
Press and media are encouraged to register as early as possible, and the close of registration is June 25, 2023. A valid, current press credential (such as an official national press card or letter from the represented media organisation) is required to apply for a Milan 2023 Fencing World Championships press credential. Applying for a press credential is not a guarantee that accreditation will be approved or provided, and is subject to approval by the FIE and Milan 2023 organisers.
PLEASE NOTE: Registration is required for all journalists (including photographers) to attend the Championships. Without advance registration from May 25 – June 25, press credentials may not be possible.
CLICK HERE to register online. A press kit for the Championships may be accessed from the FIE Web site here by the beginning of July.
Also, please visit the official website for the Championships, where full information is available regarding the event including schedules, transportation, visas, accommodations and more.