SEOUL, Korea, April 27-29, 2023—Korea's world champion Sanguk Oh and Greece's Theodora Gkountoura won gold medals at the 2023 SK Telecom Seoul Sabre Men's and Women's Grand Prix. The event took place at the SK Olympic Handball Stadium, with 161 men and 155 women participating in the competition.
In the final bout of men's individual sabre, Oh faced Georgia's Sandro Bazadze, winning with a 15-14 score. Bazadze won against Italy's Matteo Neri in the semifinal round, 15-14, while Oh defeated Hungary's world and three-time Olympic champion Aron Szilagyi, 15-6.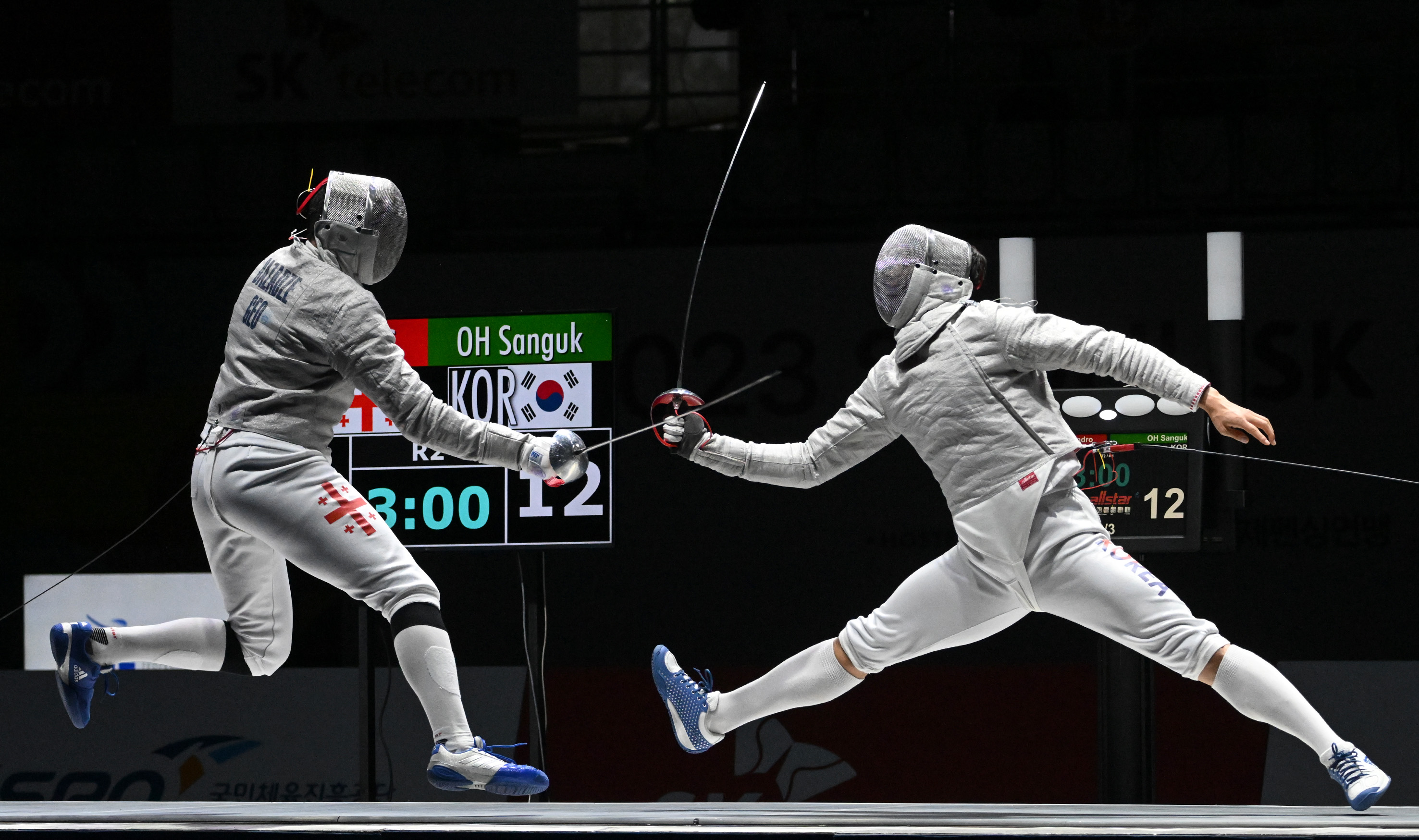 In the final bout of women's individual sabre, Gkountoura faced France's Sara Balzer, winning with a 15-11 score. Balzer won against Ukraine's four-time world champion Olga Kharlan in the semifinal round, 15-10, while Gkountoura defeated Japan's world champion Misaki Emura, 15-11. Of note, Azerbaijan's Anna Bashta beat Korea's Olympic champion Jiyeon Kim, in the round of 16, 15-9, before being eliminated in the quarterfinals by Gkountoura, 15-12.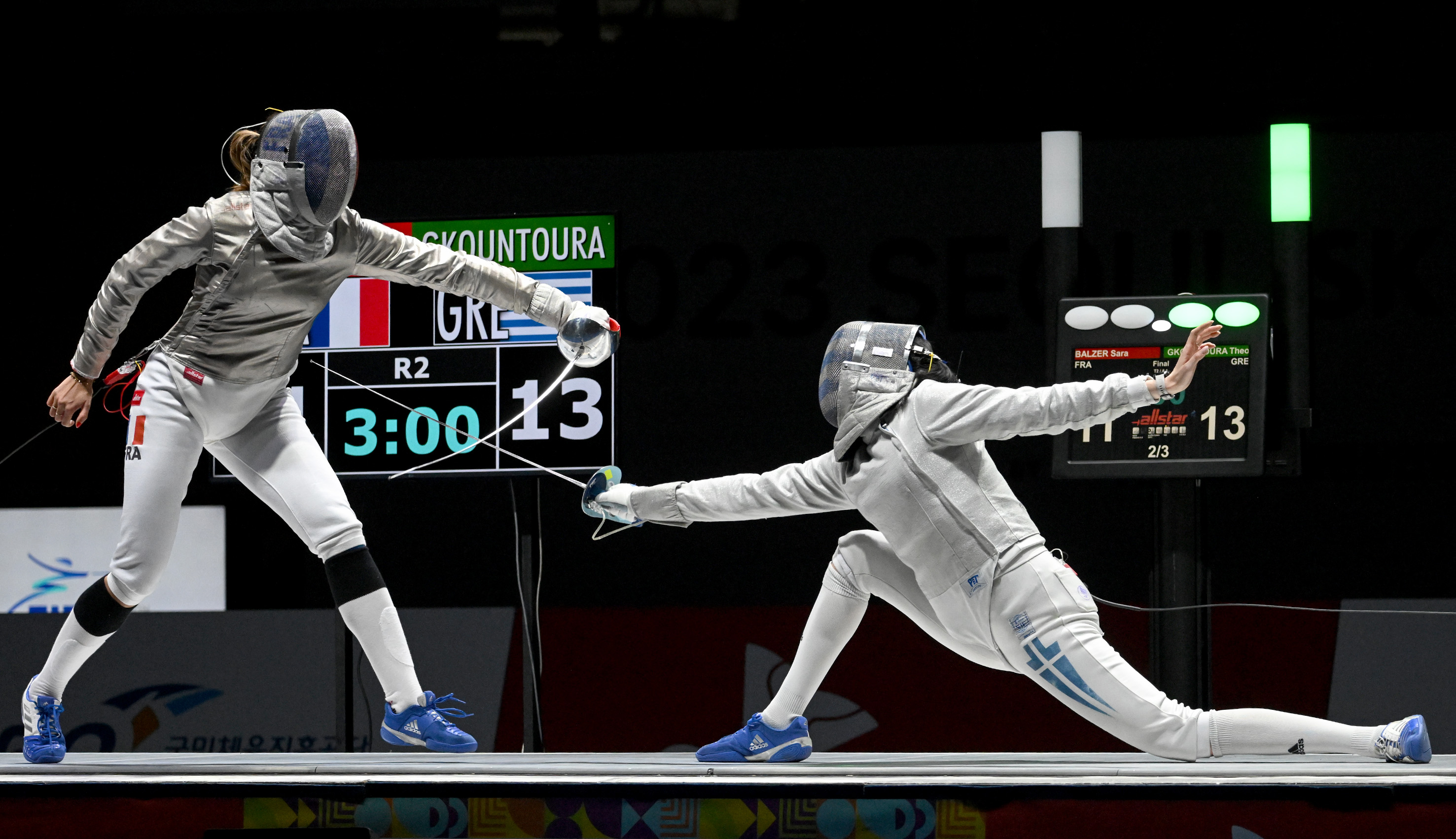 Final rankings in men's individual sabre included Sanguk Oh (KOR, gold), Sandro Bazadze (GEO, silver), Matteo Neri (ITA, bronze), Aron Szilagyi (HUN, bronze), Eliott Bibi (FRA), Sebastien Patrice (FRA), Junho Kim (KOR) and Colin Heathcock (USA).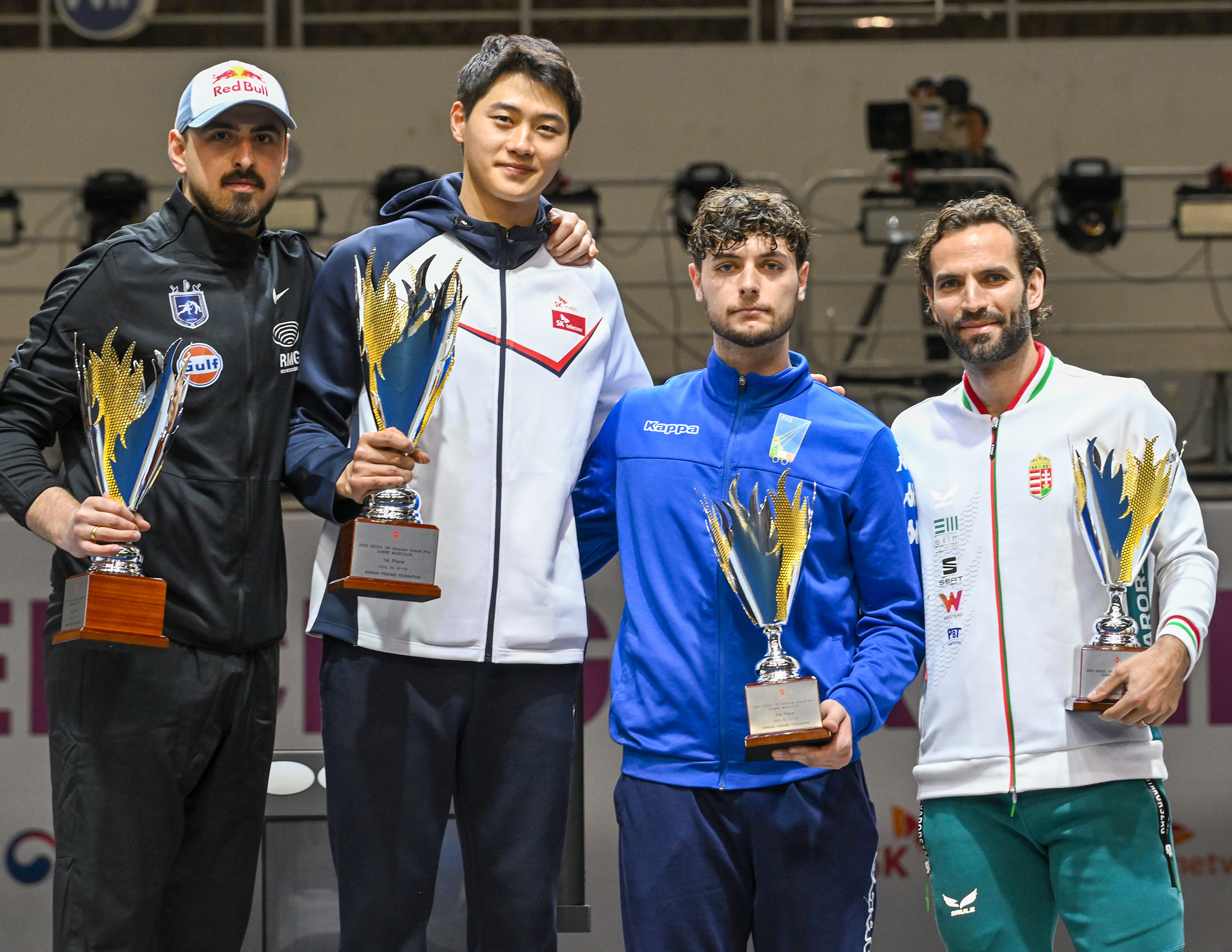 Final rankings in women's individual sabre included Theodora Gkountoura (GRE, gold), Sara Balzer (FRA, silver), Misaki Emura (JPN, bronze), Olga Kharlan (UKR, bronze), Anna Bashta (AZE), Lucia Martin-Portugues (ESP), Anna Marton (HUN) and Eloisa Passaro (ITA).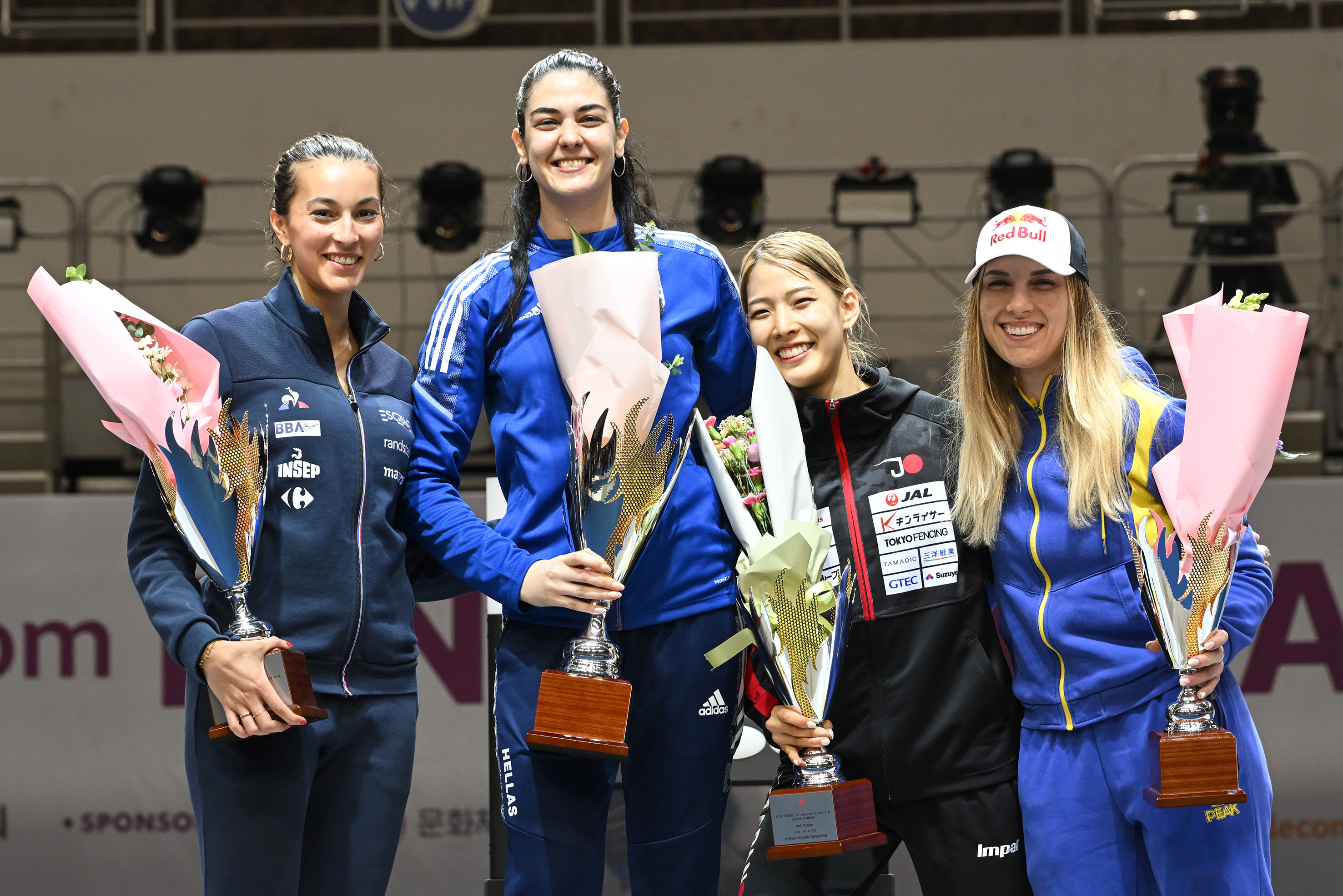 Complete and official results for the event may be found here on the FIE web site. For more exciting world fencing news and features, check out the YouTube FIE Fencing Channel.