PLOVDIV, Bulgaria, April 7, 2023—Egypt's Mohamed Yasseen and USA's Hadley Husisian won gold medals in junior men's and women's individual epee at the 2023 Plovdiv Junior and Cadet Fencing World Championships. Today's competitions, on the seventh day of 18 individual and team events taking place from April 1 to 9, included 233 men's and 174 women's fencers and are being held at the Plovdiv International Fair.
Yasseen faced Switzerland's Theo Brochard in the final bout of junior men's individual epee, winning with a 14-13 score. Brochard won against Hungary's Soma Somody in the semifinal round, 15-11, while Yasseen defeated USA's Samuel Imrek, 15-11.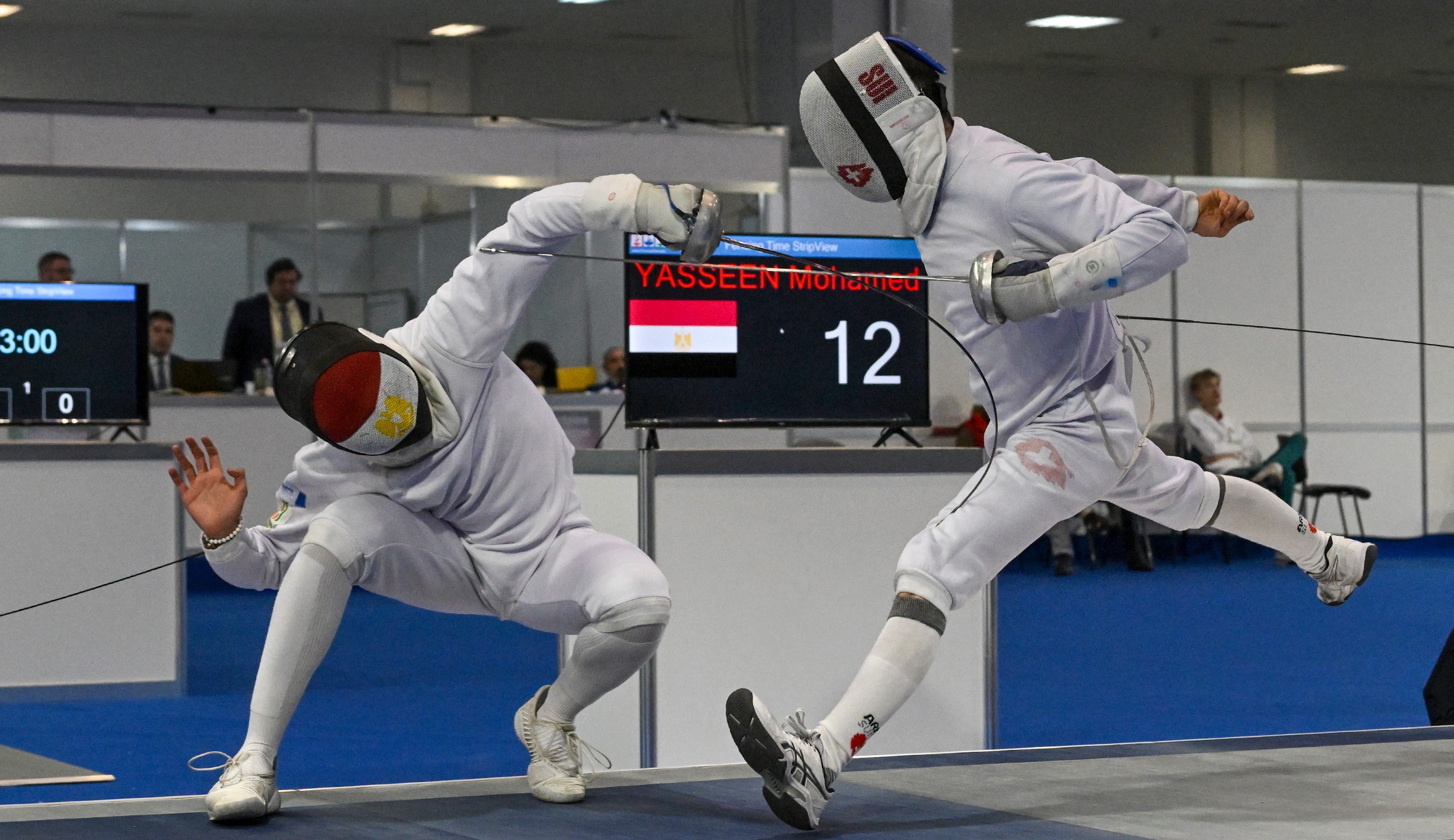 "I'm really proud of my effort today, I've been chasing this title since 2021 and reached the final and lost two consecutive times, so it was a challenge to myself to achieve this", said Yasseen. "I've been going through a bad performance this entire season, and today I tried to do my best and I did it."
Husisian faced Poland's Alicja Klasik in the final bout of junior women's individual epee, winning with a 15-9 score. Klasik won against Ukraine's Anna Maksymenko in the semifinal round, 15-9, while Husisian defeated Israel's Nicole Feygin, 15-7.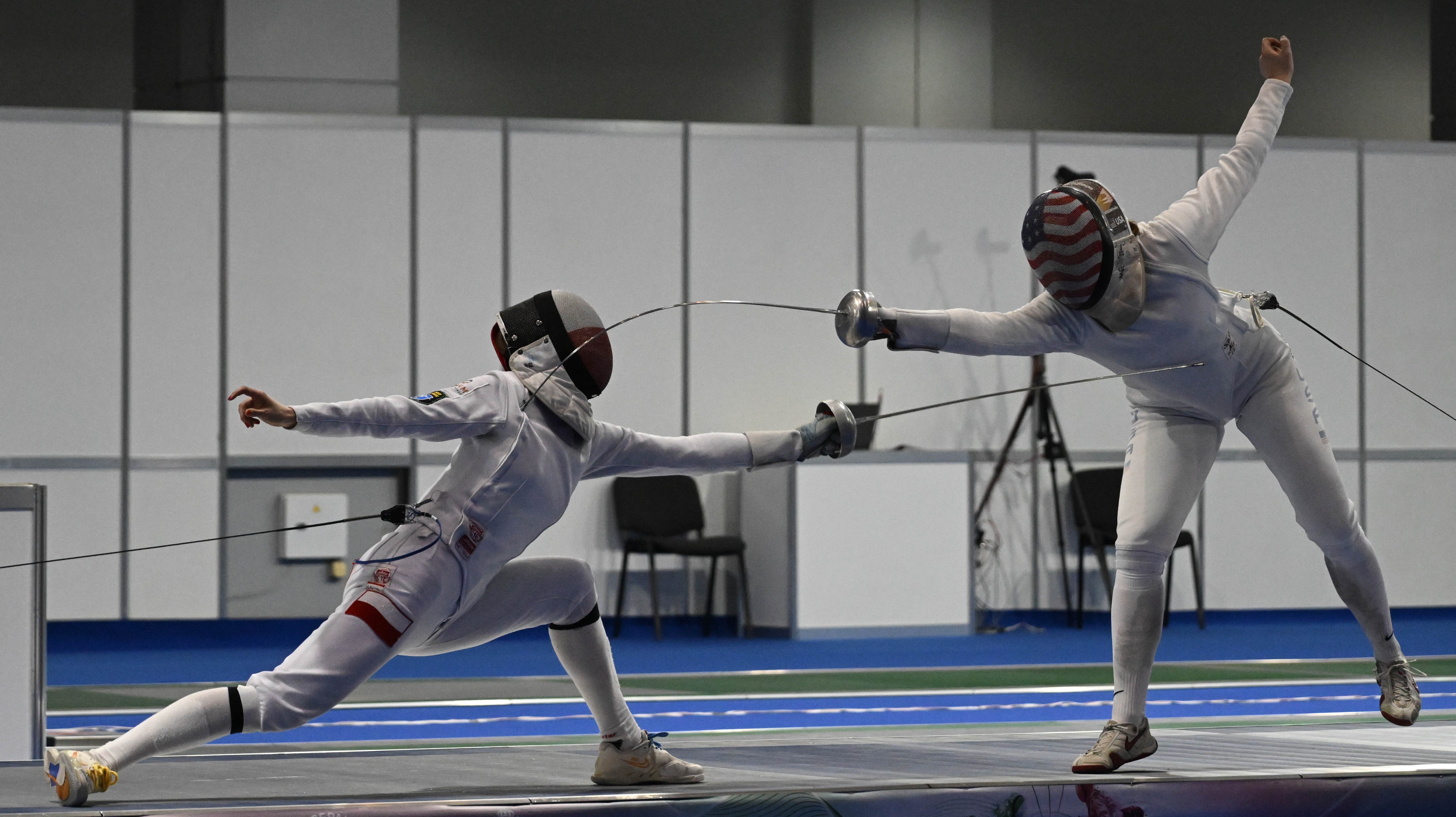 "I started out the day pretty rough, but my coach believed in me and I had so much support, so being able to achieve this with all that help really means a lot", said Husisian. "I needed to trust in my actions at first and I was hesitating, but it was especially the people around me who helped me get through that and win."
Final rankings in junior men's epee included Mohamed Yasseen (EGY, gold), Theo Brochard (SUI, silver), Samuel Imrek (USA, bronze), Soma Somody (HUN, bronze), Nicholas Zhang (CAN), Mohamed Elsayed (EGY), Marko Kuhto (FIN) and Fedor Khaperskiy (ISR).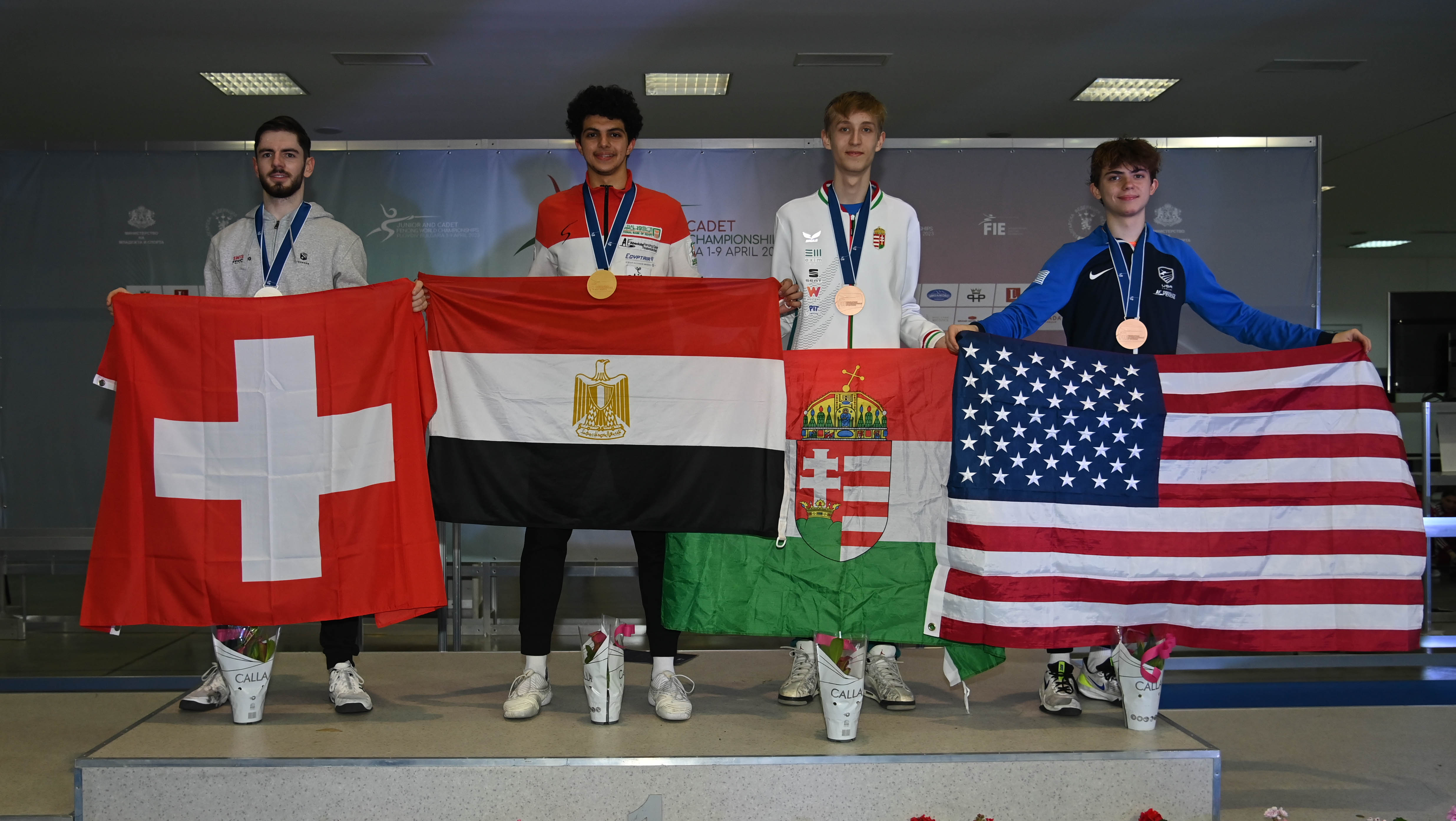 Final rankings in junior women's epee included Hadley Husisian (USA, gold), Alicja Klasik (POL, silver), Anna Maksymenko (UKR, bronze), Nicole Feygin (ISR, bronze), Subin Kim (KOR), Lucrezia Paulis (ITA), Dilnaz Murzataeva (UZB), and Grace Hu (CAN).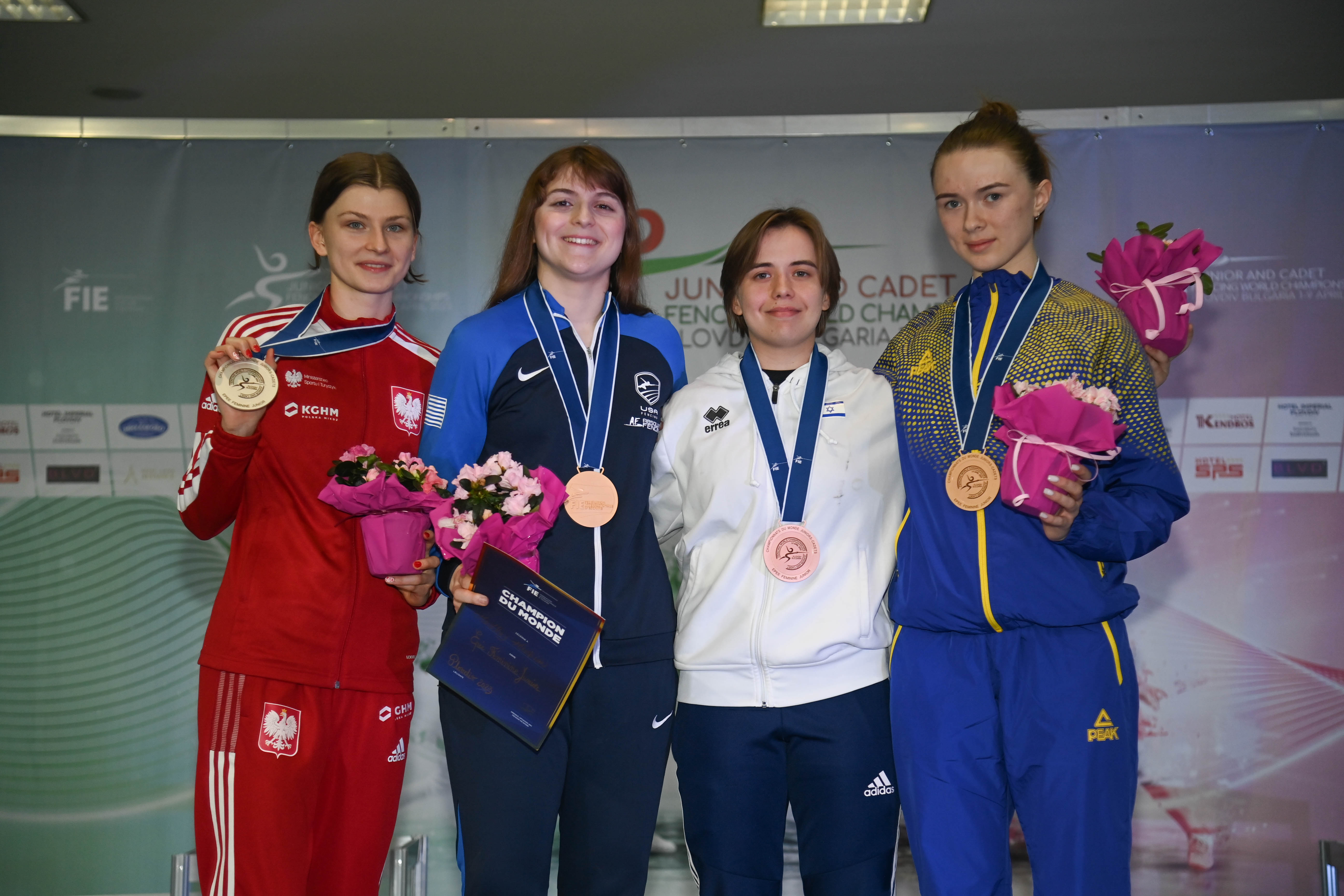 Complete and official results for the event may be found on the FIE website. For more exciting world fencing news and features, check out the YouTube FIE Fencing Channel.
#Plovdiv2023 #fencing #junior #cadet #worldchampionships