PLOVDIV, Bulgaria, April 4, 2023—Italy's Damiano Di Veroli and USA's Zander Rhodes won gold medals in junior men's and women's individual foil at the 2023 Plovdiv Junior and Cadet Fencing World Championships. Today's competitions, on the fourth day of 18 individual and team events taking place from April 1 to 9, included 195 men's and 156 women's fencers and are being held at the Plovdiv International Fair.
Di Veroli faced China's Zhaoran Zeng in the final bout of junior men's individual foil, winning with a 15-13 score. Zeng won against Hungary's Gergo Szemes in the semifinal round, 15-13, while Di Veroli defeated USA's Samarth Kumbla, 15-12.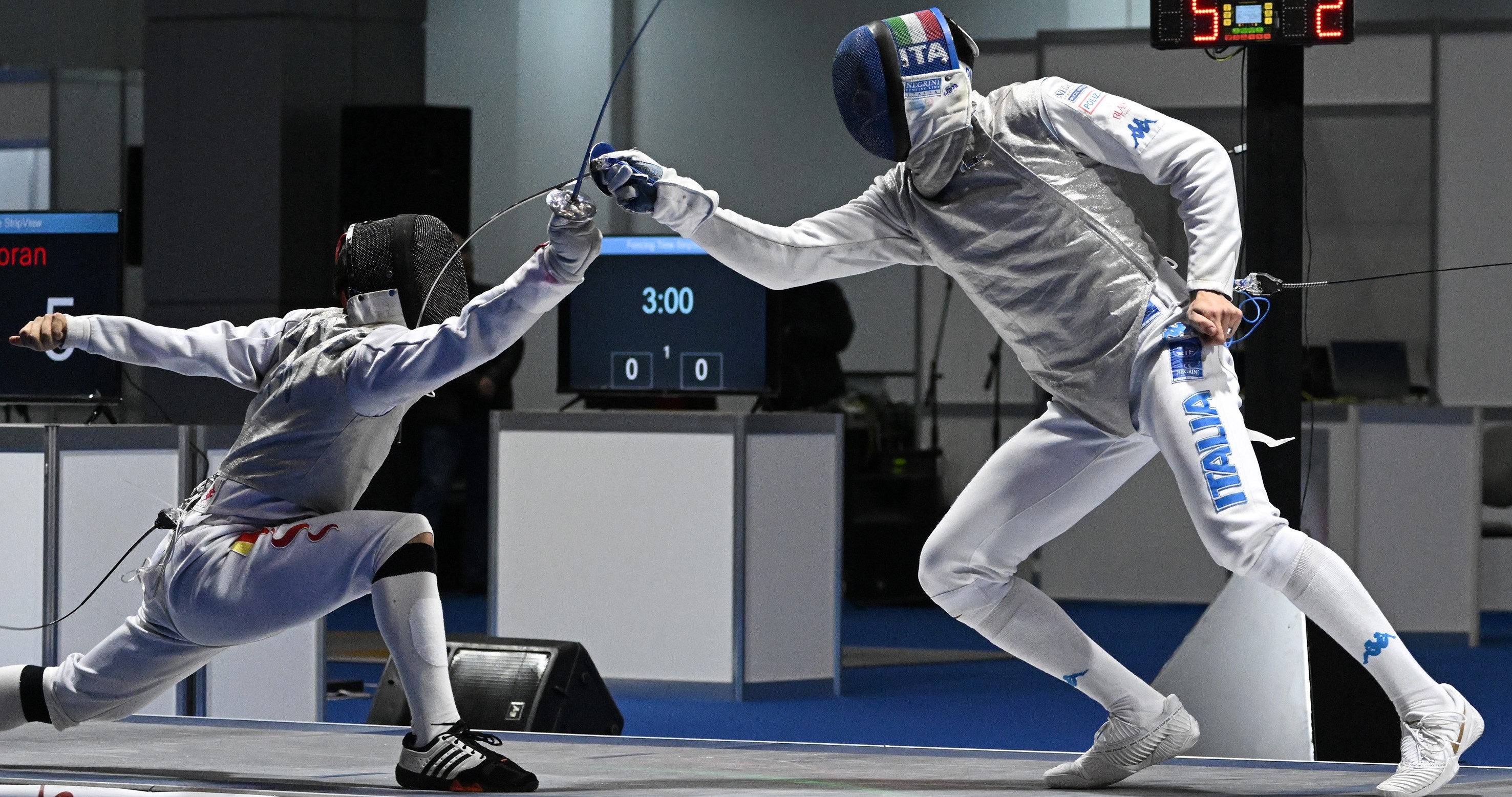 "It is amazing, I've been waiting for this for so many years", said Di Veroli. "The start of the direct elimination was a challenge, even though I had six victories in the pools. But this feels great, and I'm so happy."
Rhodes faced teammate Lauren Scruggs in the final bout of junior women's individual foil, winning with a 15-13 score. Scruggs won against Italy's Aurora Grandis in the semifinal round, 15-10, while Rhodes defeated Canada's Yunjia Zhang, 15-12.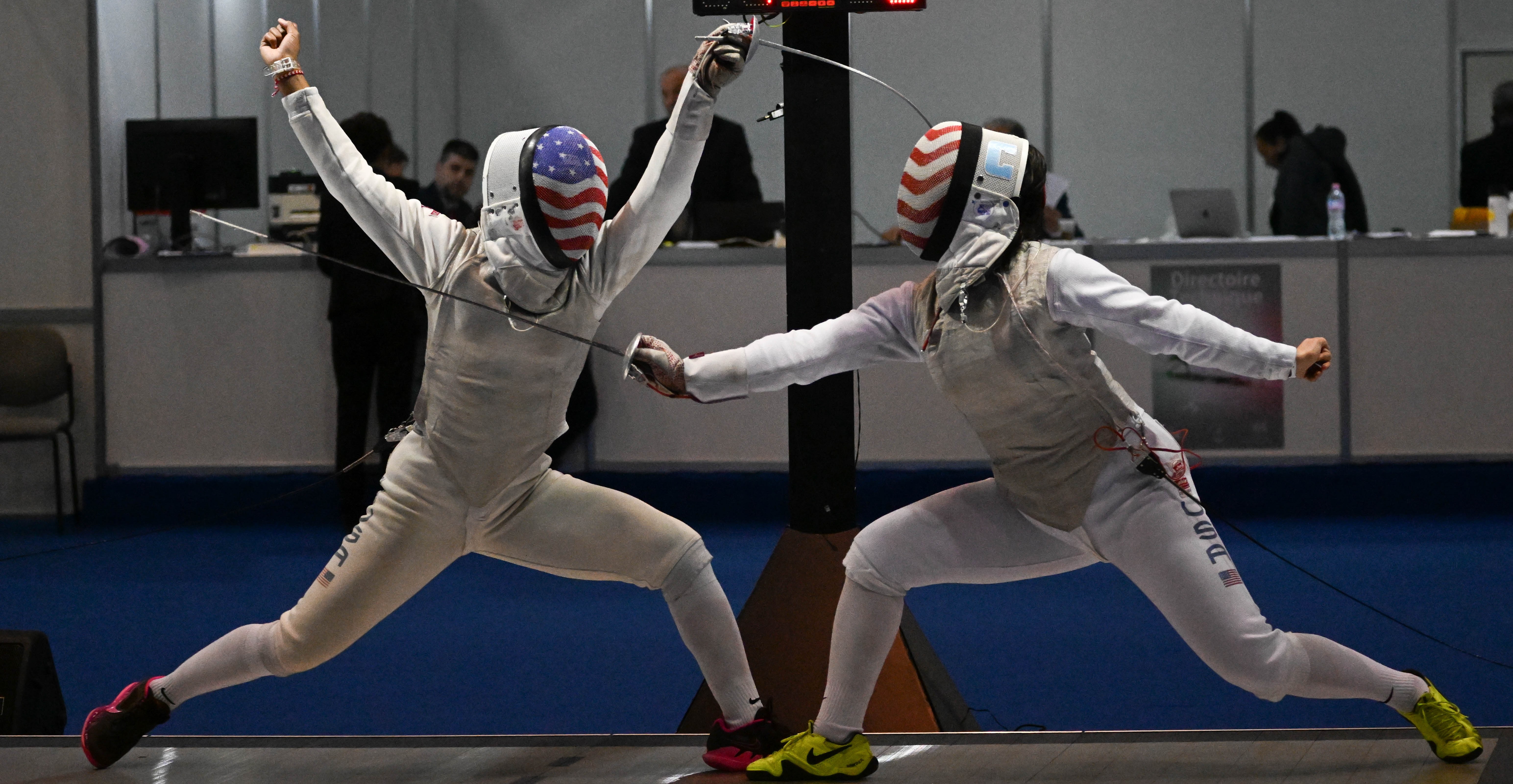 "It feels amazing, this is my last Junior World Championships", said Rhodes. "I started the day really rough, and coming out of the pools was the hardest part of the day but I stayed positive and I just decided to relax, have fun, and enjoy the moment."
Final rankings in junior men's foil included Damiano Di Veroli (ITA, gold), Zhaoran Zeng (CHN, silver), Samarth Kumbla (USA, bronze), Gergo Szemes (HUN, bronze), Kazuki IImura (JPN), Eliot Chagnon (FRA), Mateusz Kwiatkowski (POL) and Yi-Tung Chen (TPE).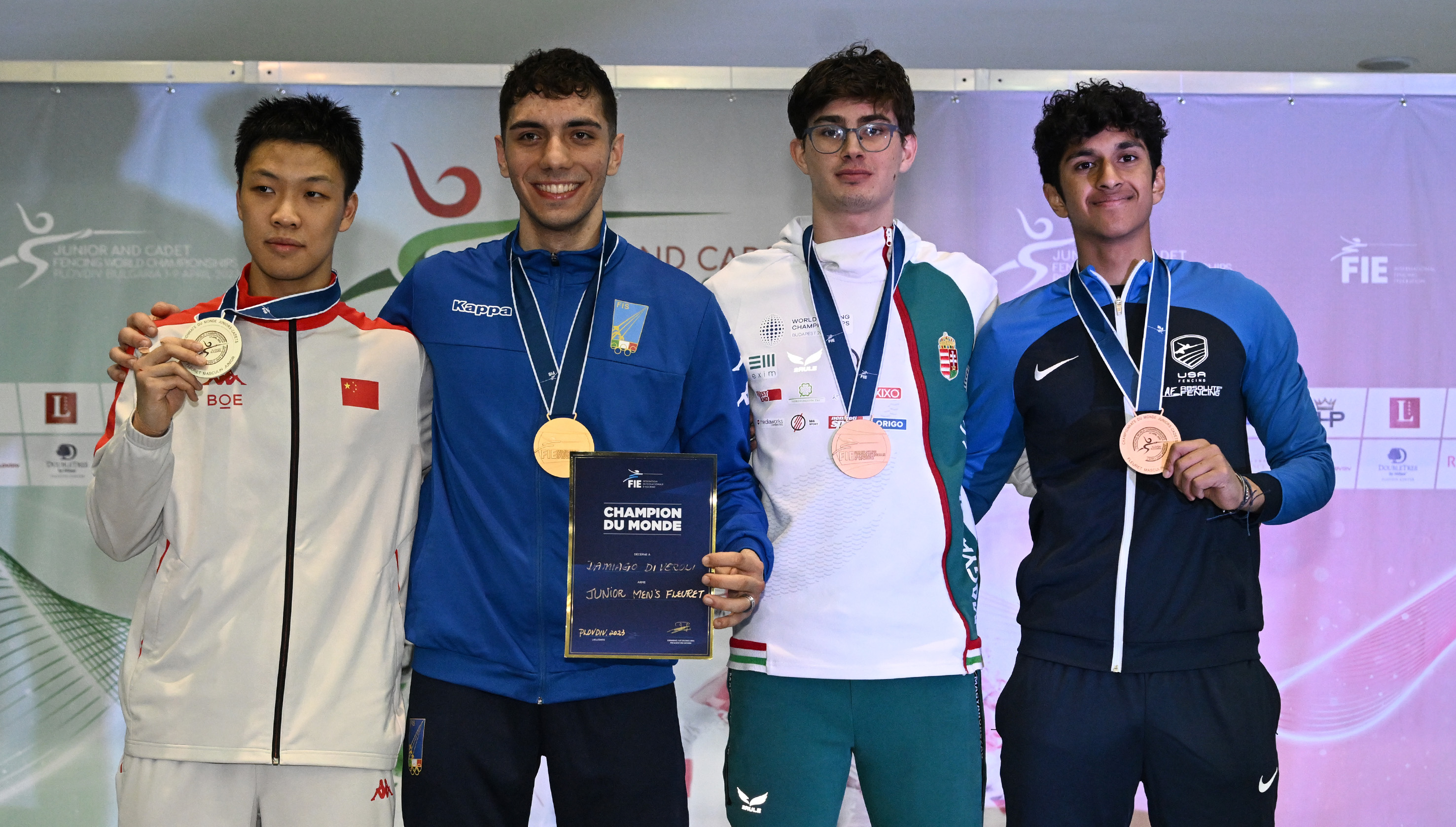 Final rankings in junior women's foil included Zander Rhodes (USA, gold), Lauren Scruggs (USA, silver), Aurora Grandis (ITA, bronze), Yunjia Zhang (CAN, bronze), Carolina Stutchbury (GBR), Emily Jing (USA), Ruping Zhang (CHN) and Yue Song (CHN).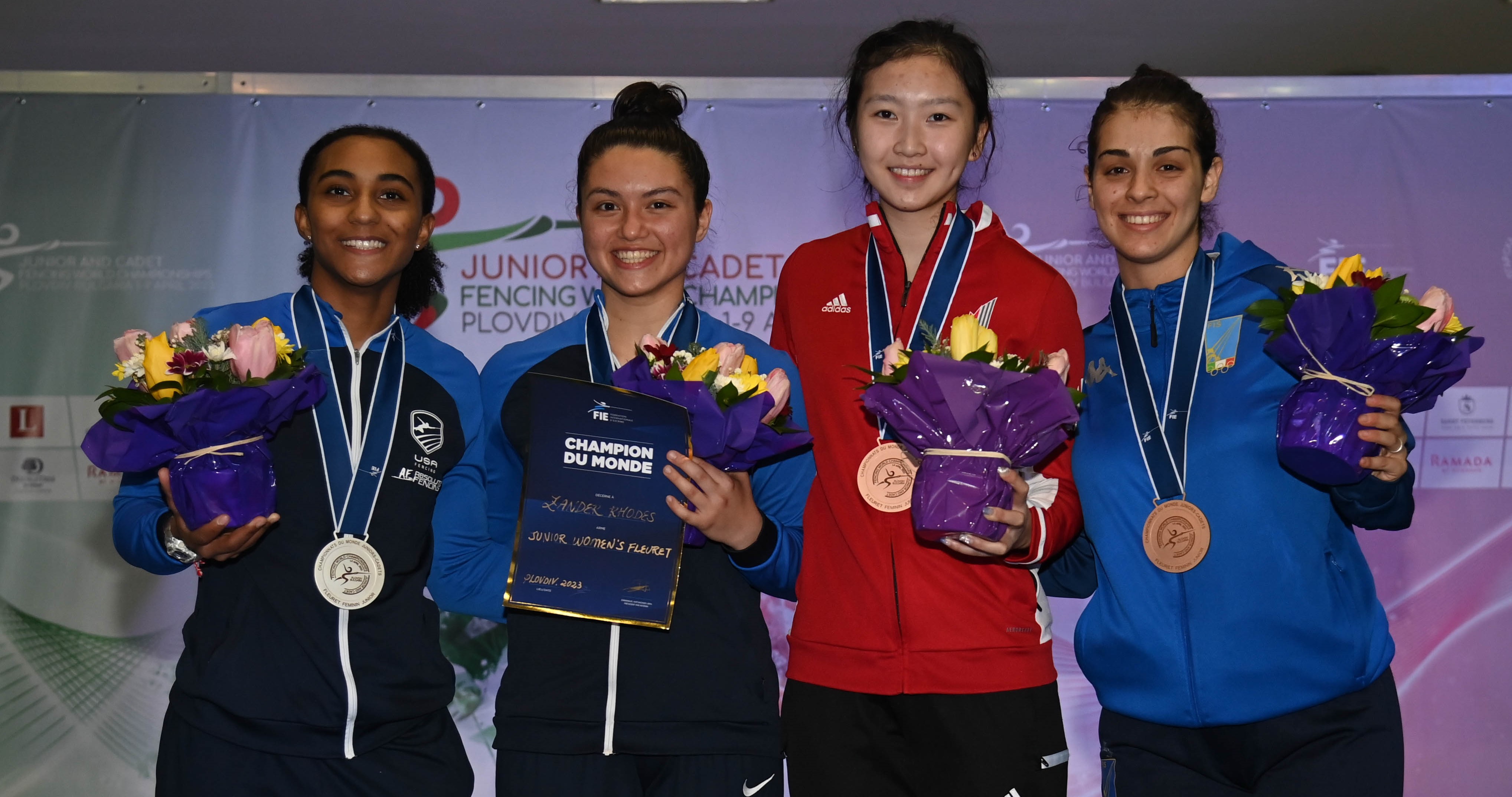 Complete and official results for the event may be found on the FIE website. For more exciting world fencing news and features, check out the YouTube FIE Fencing Channel.
#Plovdiv2023 #fencing #junior #cadet #worldchampionships