PLOVDIV, Bulgaria, April 2, 2023—USA's William Morrill and Hungary's Emese Domonkos won gold medals in cadet men's and women's sabre at the 2023 Plovdiv Junior and Cadet Fencing World Championships. Today's competitions, on the second day of 18 individual and team events taking place from April 1 to 9, included 106 men's and 92 women's fencers and are being held at the Plovdiv International Fair.
Morrill faced Poland's Benedykt Denkiewicz in the final bout of cadet men's sabre, winning with a 15-9 score. Denkiewicz won against Egypt's Ahmed Hesham in the semifinal round, 15-13, while Morrill defeated teammate Taylor Chon, 15-12.
"It feels so great, just amazing with all the hard work this took and getting this result", said Morrill. "The most challenging part of today was staying on point throughout the day but it paid off."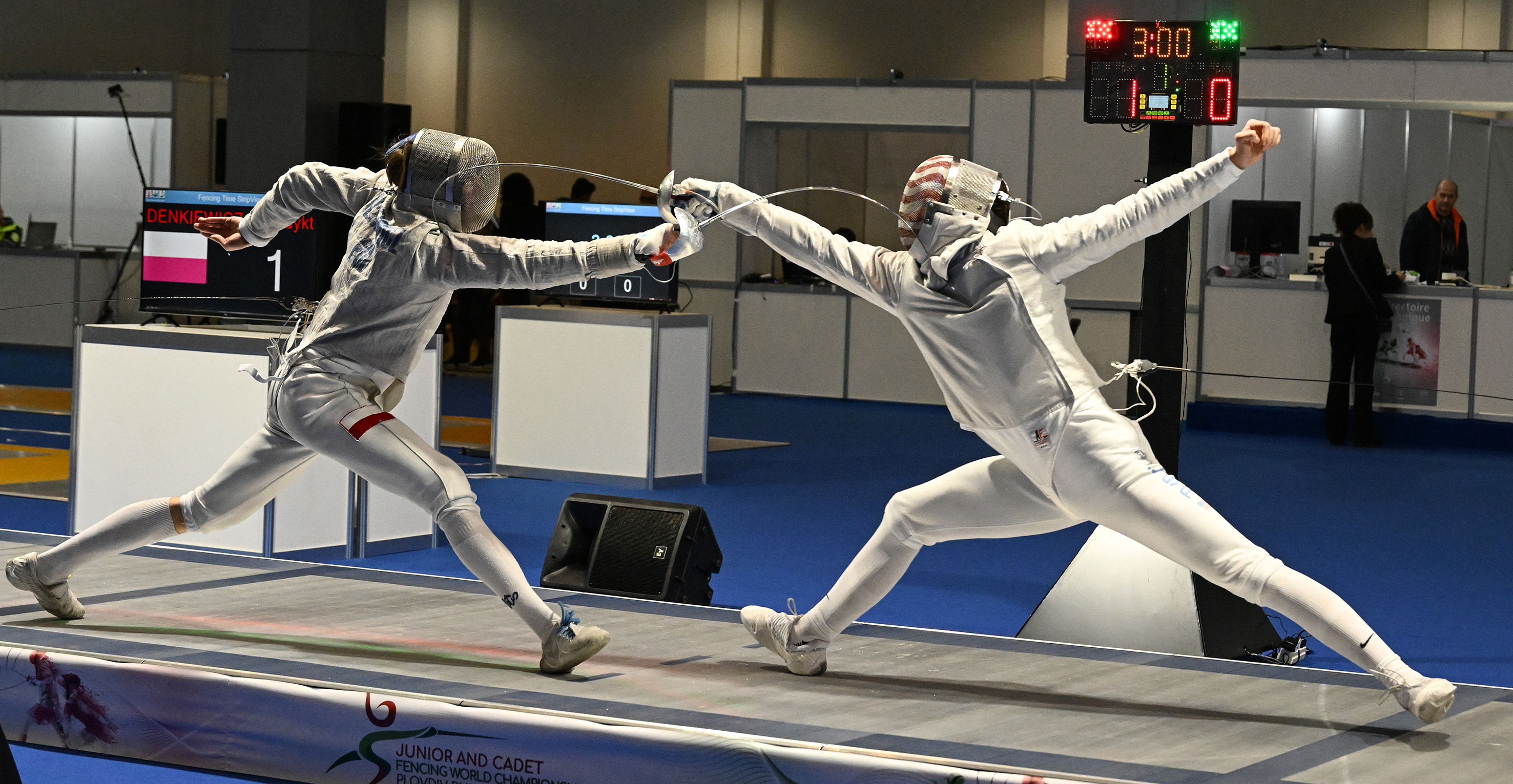 Domonkos faced Azerbaijan's Zarifa Huseynova in the final bout of cadet women's sabre, winning with a 15-12 score. Huseynova won against USA's Jenna Shoman in the semifinal round, 15-13, while Domonkos defeated Uzbekistan's Nargiza Jaksybaeva, 15-10.
"It feels incredible, and I cannot imagine it, that it came out this way", said Domonkos. "I'm so grateful to my coach, my friends. I had some struggles early in the day, both physically and mentally, but I was able to totally focus on just my fencing and it was great."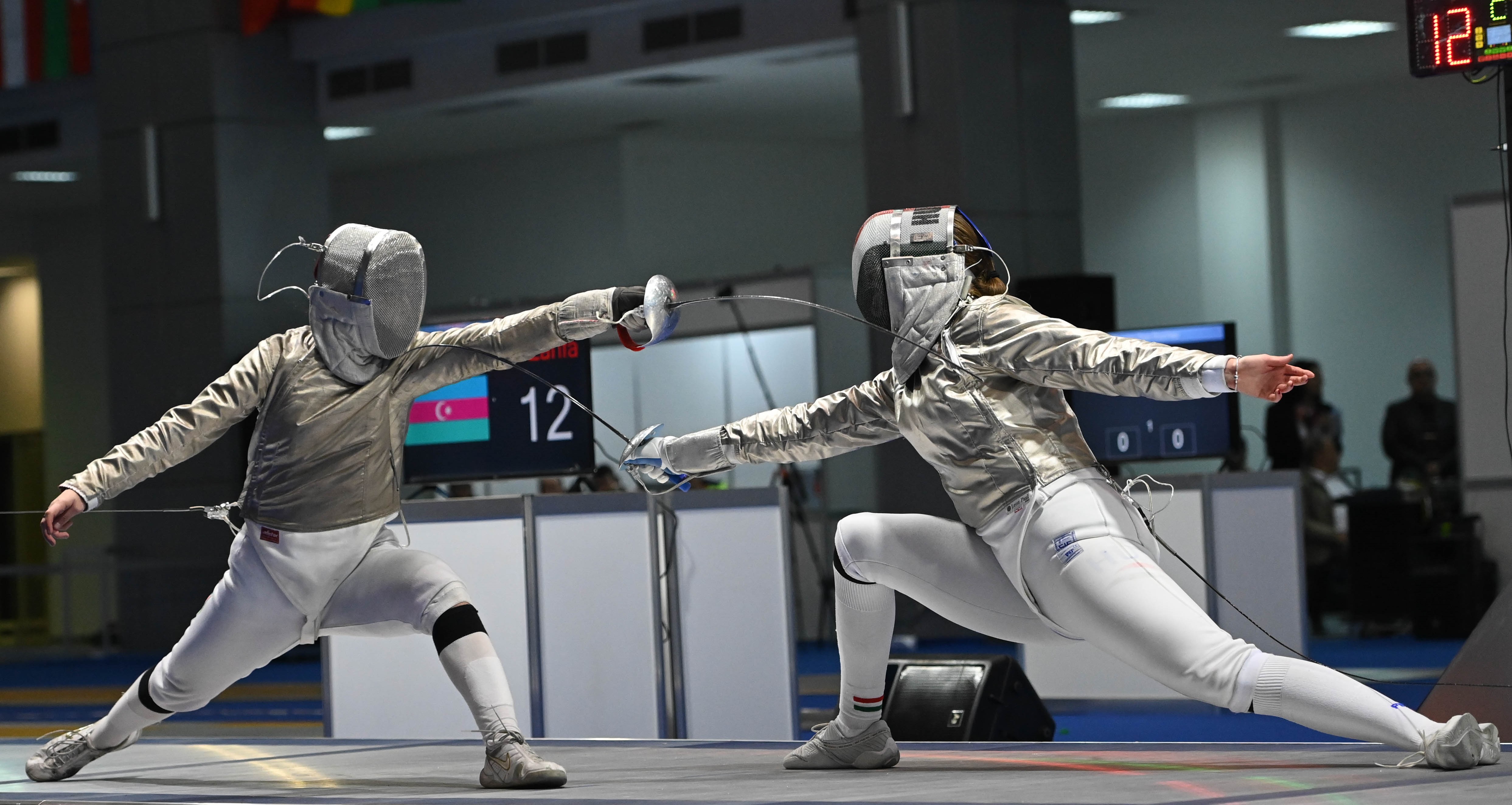 Final rankings in cadet men's sabre included William Morrill (USA, gold), Benedykt Denkiewicz (POL, silver), Ahmed Hesham (EGY, bronze), Taylor Chon (USA, bronze), Enes Talha Kalender (TÜR), Furkan Yaman (TÜR), Arda Tanerler (TÜR) and Mohammed Abdulkareem (KUW).
Final rankings in cadet women's sabre included Emese Domonkos (HUN, gold), Zarifa Huseynova (AZE, silver), Jenna Shoman (USA, bronze), Nargiza Jaksybaeva (UZB, bronze), Nadin Toth (HUN), Sophie Liu (USA), Keira D-Sallows (GBR) and Benedetta Stangoni (ITA).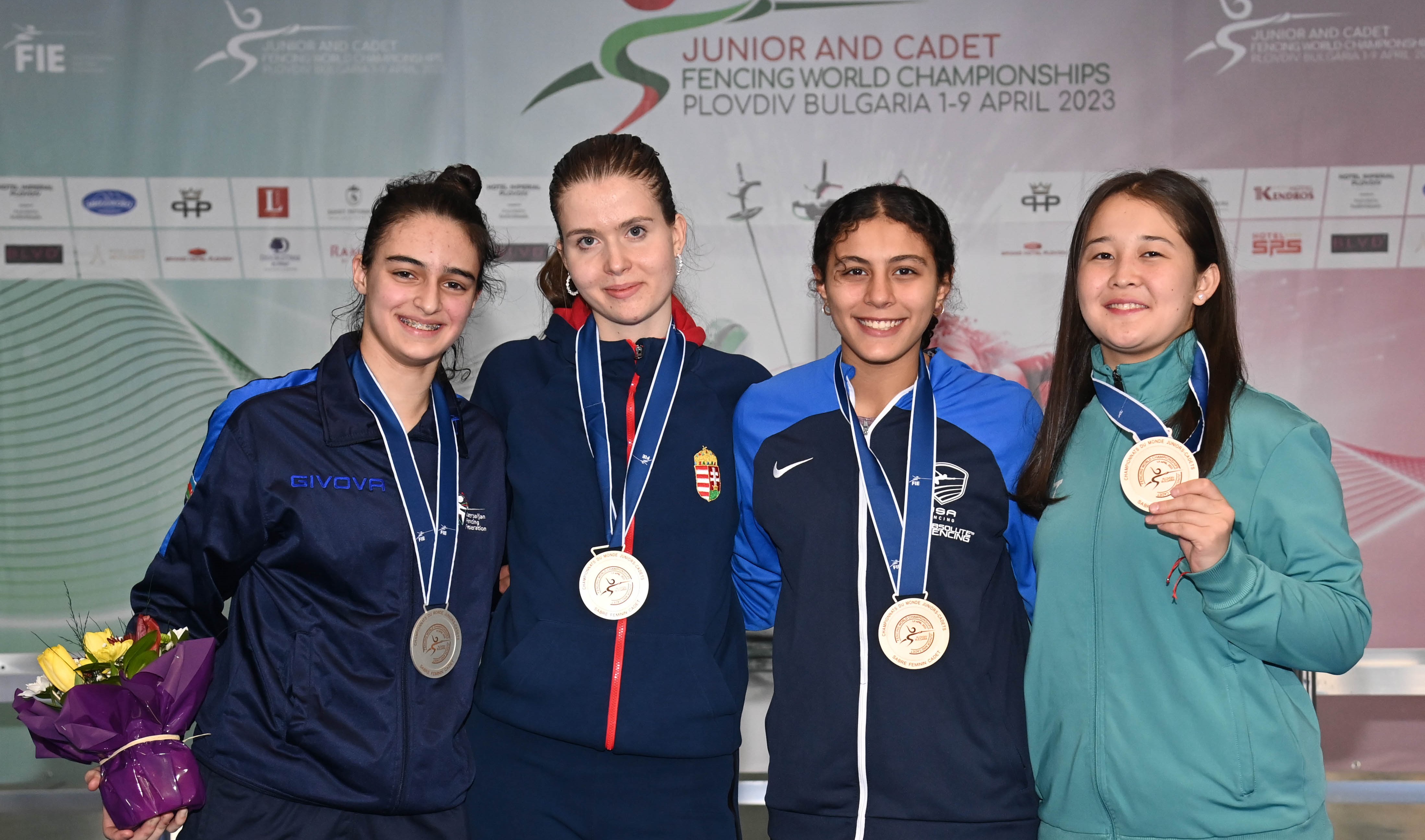 Complete and official results for the event may be found on the FIE website. For more exciting world fencing news and features, check out the YouTube FIE Fencing Channel.
#Plovdiv2023 #fencing #junior #cadet #worldchampionships.