BUDAPEST, Hungary, March 24-26, 2023—Hungary's world and three-time Olympic champion Aron Szilagyi won the individual gold medal at the Budapest Gerevich-Kovács-Kárpáti Men's Sabre World Cup, and Korea won the gold at the Zarándi Csaba Men's Team Sabre World Cup. The event took place in the BOK Hall (former SYMA Hall) with 210 individual fencers and 26 teams participating in the competition.
Szilagyi faced Georgia's Sandro Bazadze in the final bout of the individual men's sabre event, winning with a 15-14 score. In the semifinal round, Bazadze won against France's Maxime Pianfetti, 15-9, while Szilagyi defeated Korea's Bongil Gu, 15-9. Of note, France's Bibi Eliott beat Korea's world champion, Junghwan Kim, in the round of 16, 15-8, before being eliminated in the quarterfinals by Bazadze, 15-10.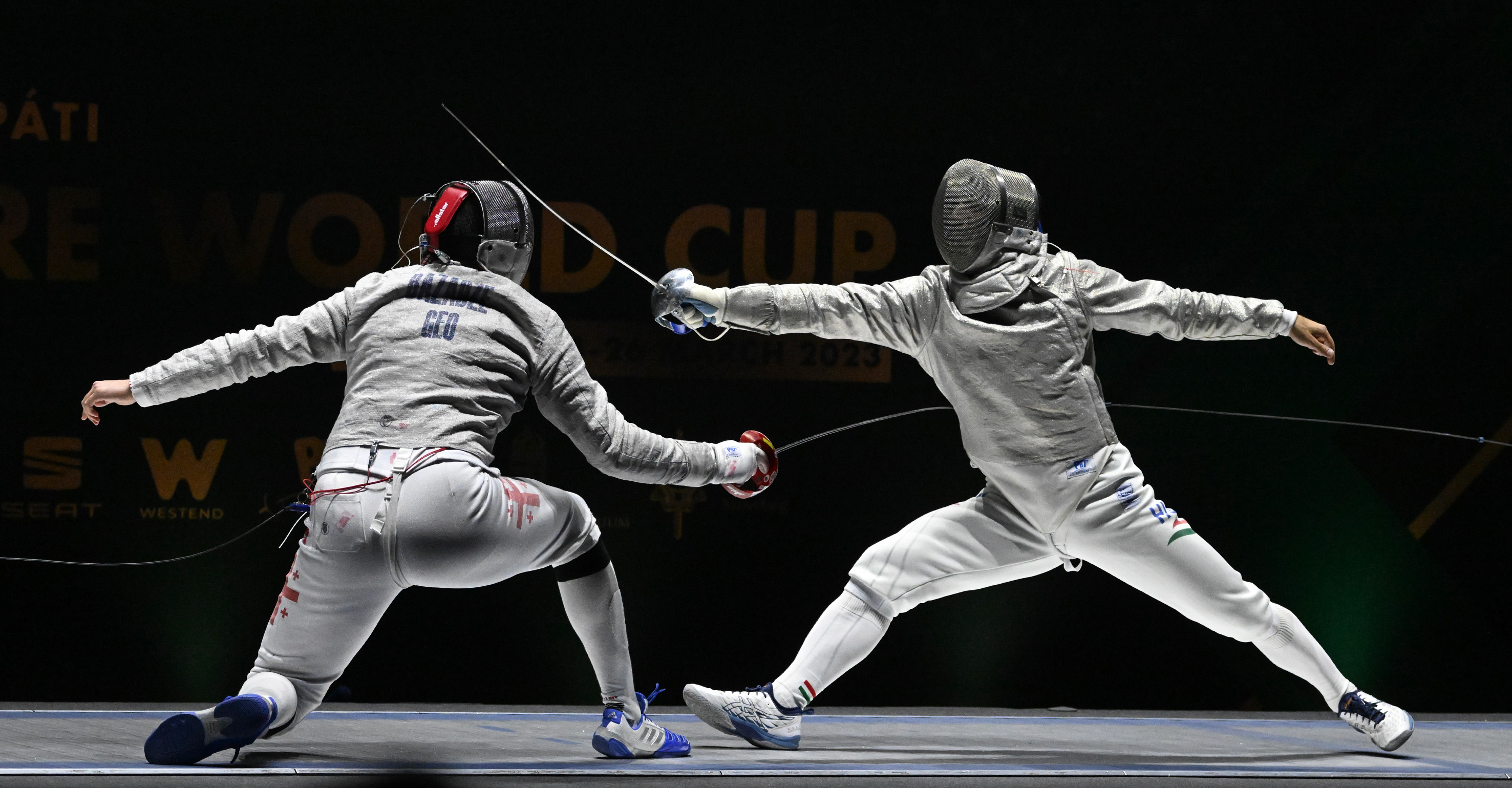 In the men's team sabre event, Korea won against Germany in the final match, 45-44. In the semifinals, Germany defeated Hungary, 45-43, while Korea beat Romania, 45-30. The bronze medal went to Hungary over Romania, 45-38.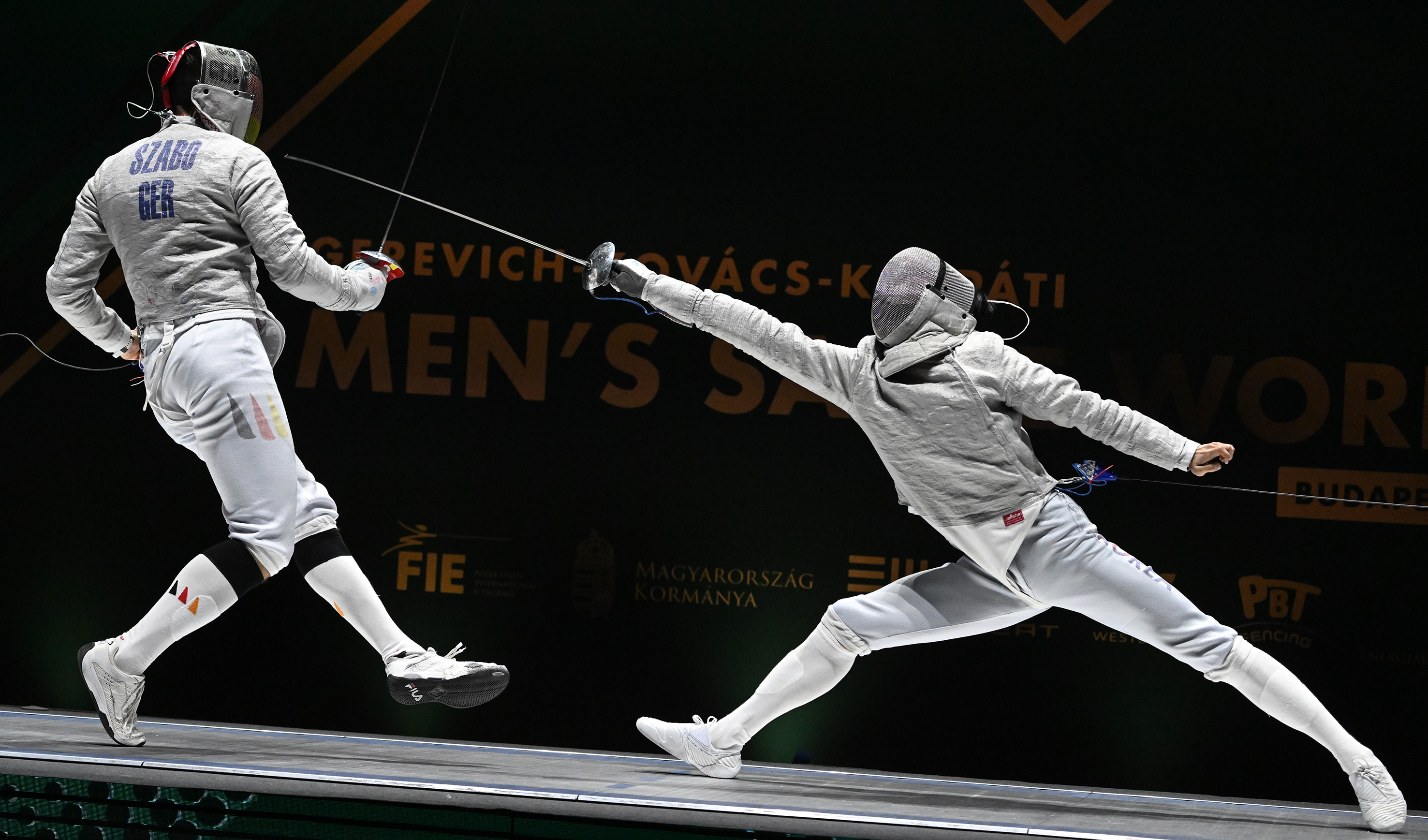 Final rankings in men's individual sabre included Aron Szilagyi (HUN, gold), Sandro Bazadze (GEO, silver), Bongil Gu (KOR, bronze), Maxime Pianfetti (FRA, bronze), Daryl Homer (USA), Ziad Elsissy (EGY), Eliott Bibi (FRA) and Hansol Ha (KOR).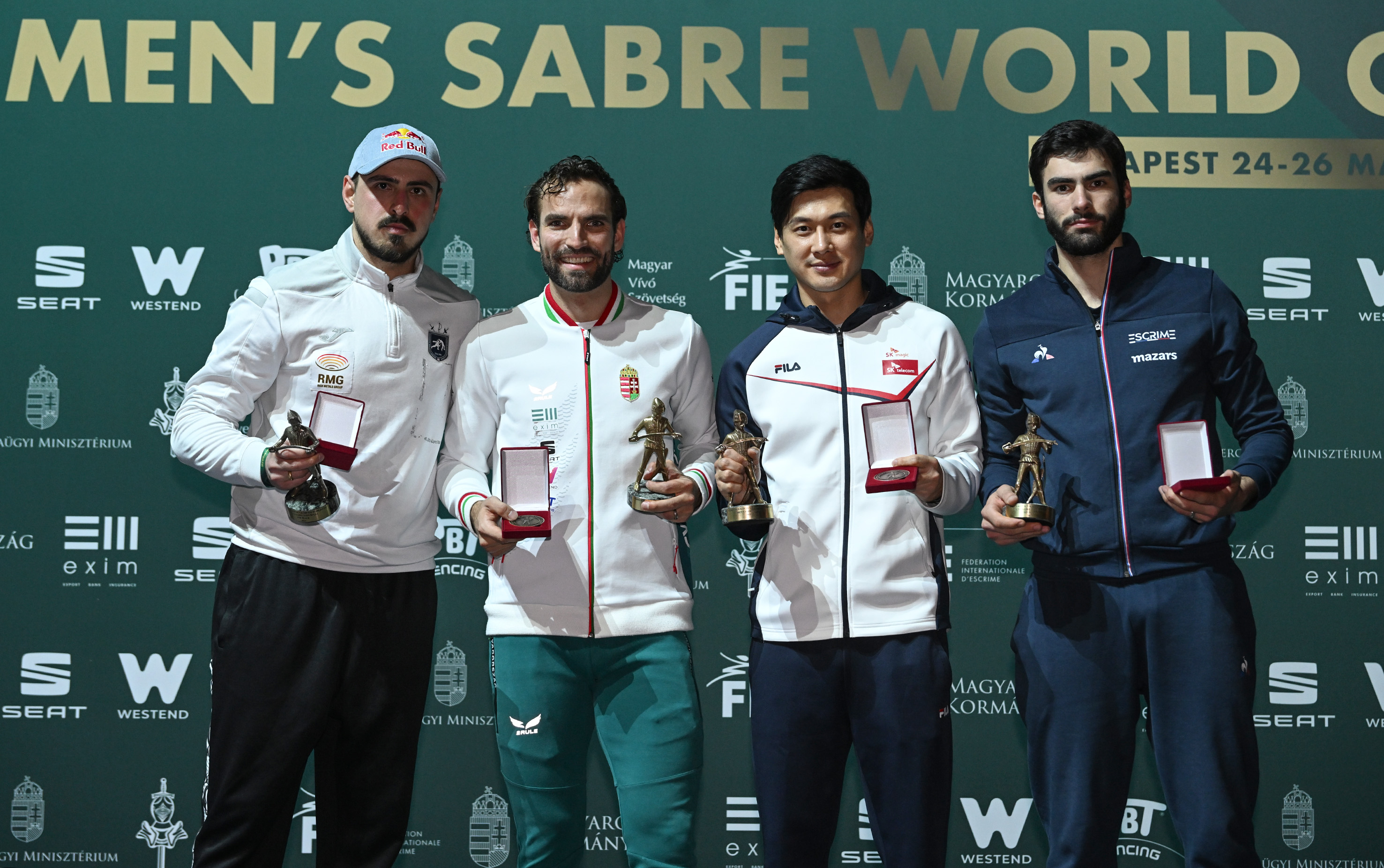 Final rankings in men's team sabre included Korea (gold), Germany (silver), Hungary (bronze), Romania, Japan, USA, Ukraine and Canada.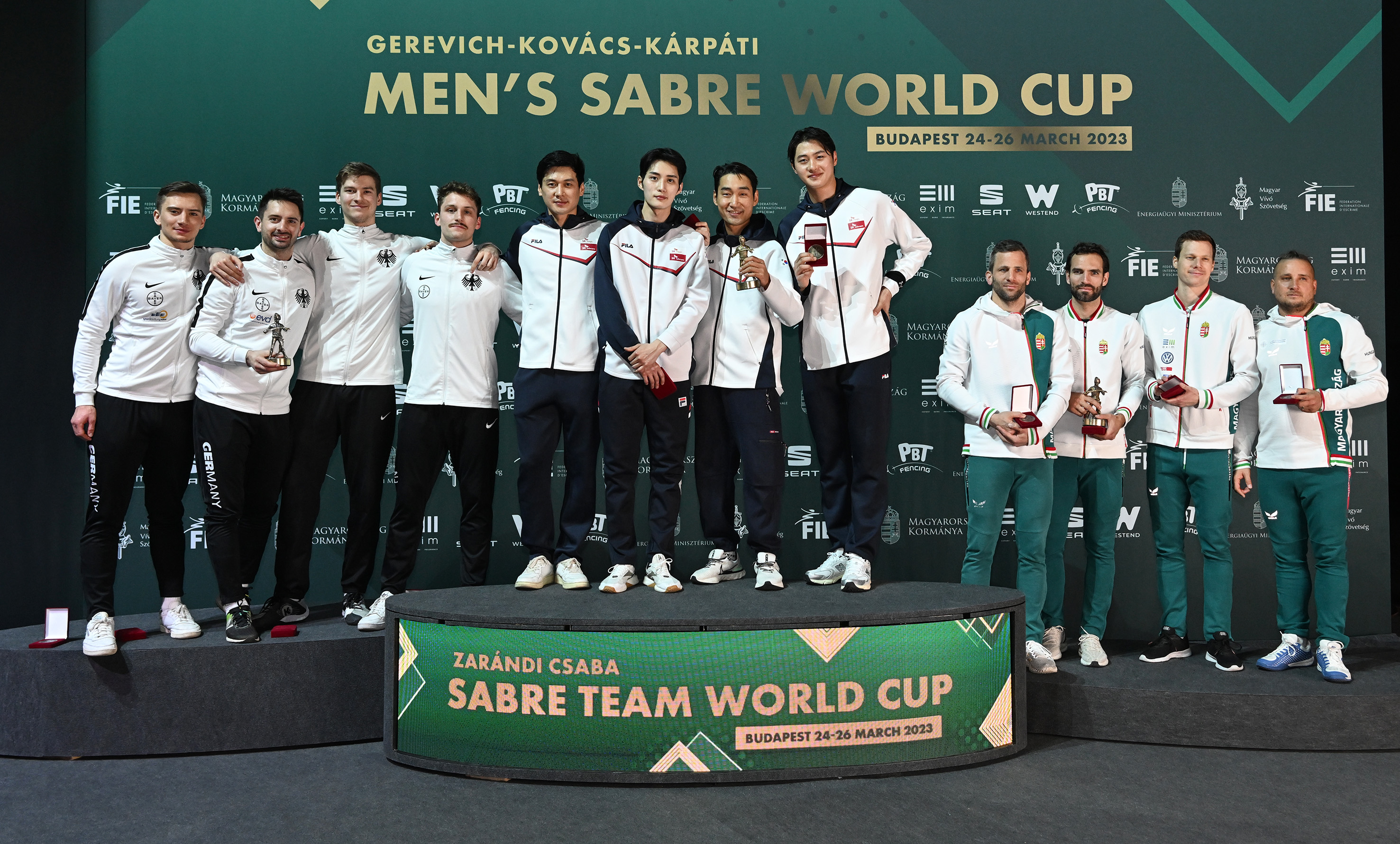 Complete and official results for the event may be found here on the FIE web site. For more exciting world fencing news and features, check out the YouTube FIE Fencing Channel.