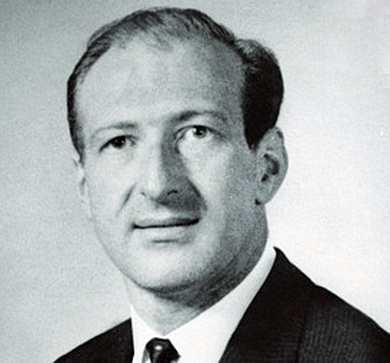 LAUSANNE, Switz., March 16, 2023—The FIE is saddened to learn of the passing of Allan Louis Neville Jay (GBR, HOF) born on June 6, 1931. Hailed as one of the greatest fencers in British history and a member of the FIE Hall of Fame, he competed in five Olympic Games, including Rome 1960 in epee and foil where he won silver medals in men's team and individual epee.
Mr. Jay also took part in the Olympic Games of Helsinki 1952, Melbourne 1956, Tokyo 1964 and Mexico City 1968. Primarily a foilist and epeeist, he also competed in team sabre at the Melbourne Olympics.
Mr. Jay won medals at eight World Championships, including becoming world champion with a gold in individual foil in Budapest in 1959. He earned several silver and bronze medals at five World Championships overall, including men's team foil (bronze, 1955), men's individual foil (bronze, 1957 and 1959), men's team epee (bronze, 1957; silver, 1965) and men's individual epee (silver, 1959).
He also earned seven gold medals at the Commonwealth Games and six at the Maccabiah Games. Early in his fencing career, Mr. Jay competed in the 1950 British Empire Games for the Australian team, where he won a gold medal in men's team epee.
Mr. Jay served as member of the FIE Disciplinary Commission, elected in 2000 and 2004, and was elected to the FIE Scale of Votes Commission in 1996.
A solicitor by profession, Mr. Jay studied law at Oxford University. He was the vice president of the British Fencing Association and served as their honorary legal advisor for 10 years. He was the British Fencing team manager for 15 years (1982-1996).
The FIE extends its sincere condolences to Allan Jay's family and friends, the British Fencing Association and the European Fencing Confederation. We express our deepest sympathy to them during this difficult time.