HEIDENHEIM, Germany, Feb. 23-25, 2023—Japan's Koki Kano won the individual gold medal at the Heidenheim "Heidenheimer Pokal" Men's Epee World Cup, and France won the "Voith Cup" team gold. The event took place at the Karl-Rau-Halle, with 339 individual fencers and 41 teams participating in the competition.
Kano faced Switzerland's Alexis Bayard in the final bout of the individual epee event, winning with a 15-9 score. In the semifinal round, Bayard won against Spain's Yulen Pereira, 15-9, while Kano defeated Kazakhstan's Ruslan Kurbanov, 15-10. Of note, Kurbanov beat Hungarian world champion Gergely Siklosi in the quarterfinals, 15-12; in the round of 16, France's Alexandre Bardenet won against Venezuela's Olympic champion, Ruben Limardo Gascon, 8-7, before being eliminated by Bayard in the quarterfinals, 15-9, and the Netherlands' David Van Nunen beat Korea's Olympic champion Sangyoung Park, 14-13, before being eliminated by Kano in the quarterfinals, 12-11.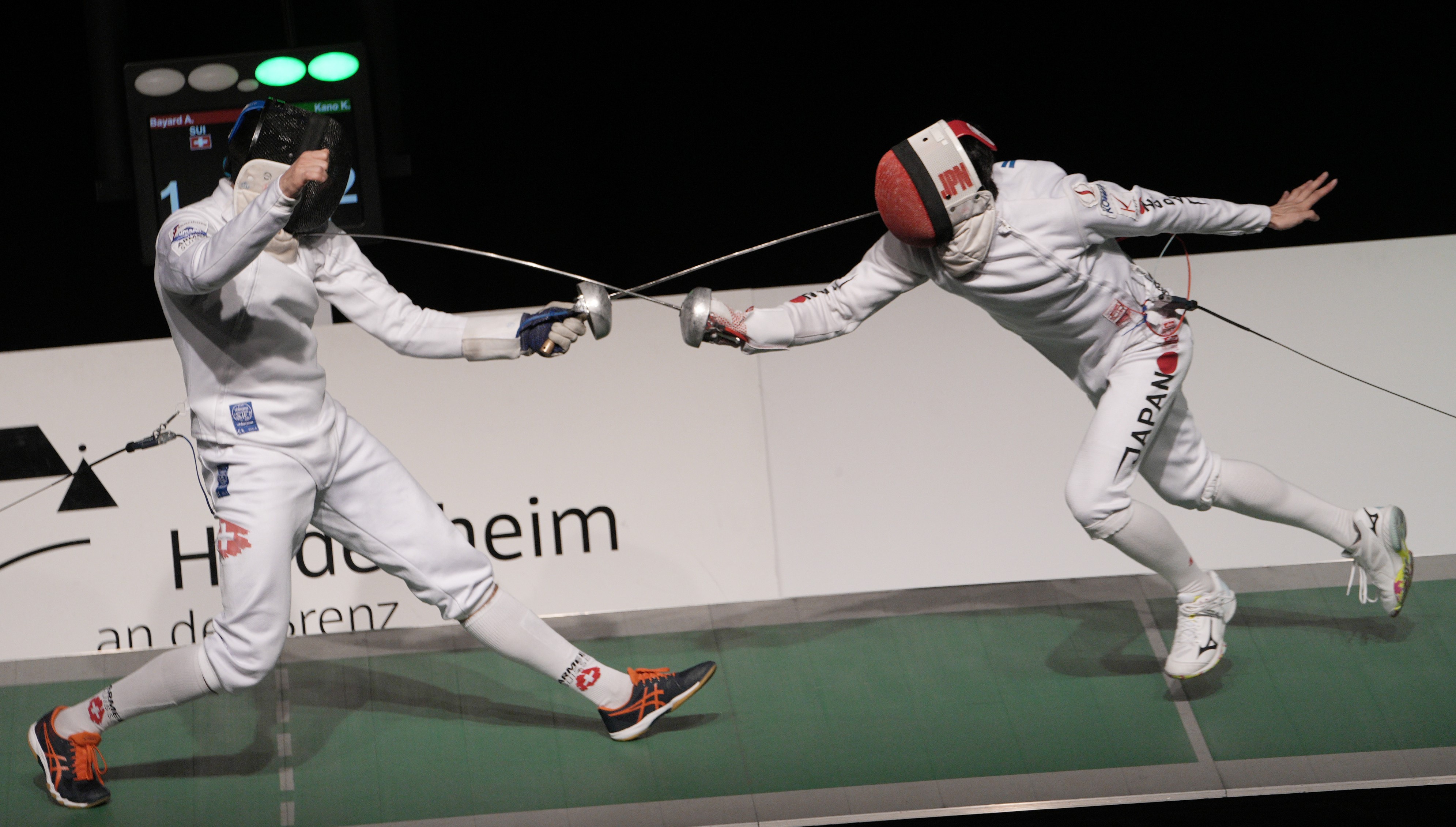 In the men's team epee event, France won against Italy in the final round, 45-38. In the semifinals, Italy defeated Switzerland, 45-28, while France beat Japan, 36-35. The bronze medal went to Japan over Switzerland, 45-29.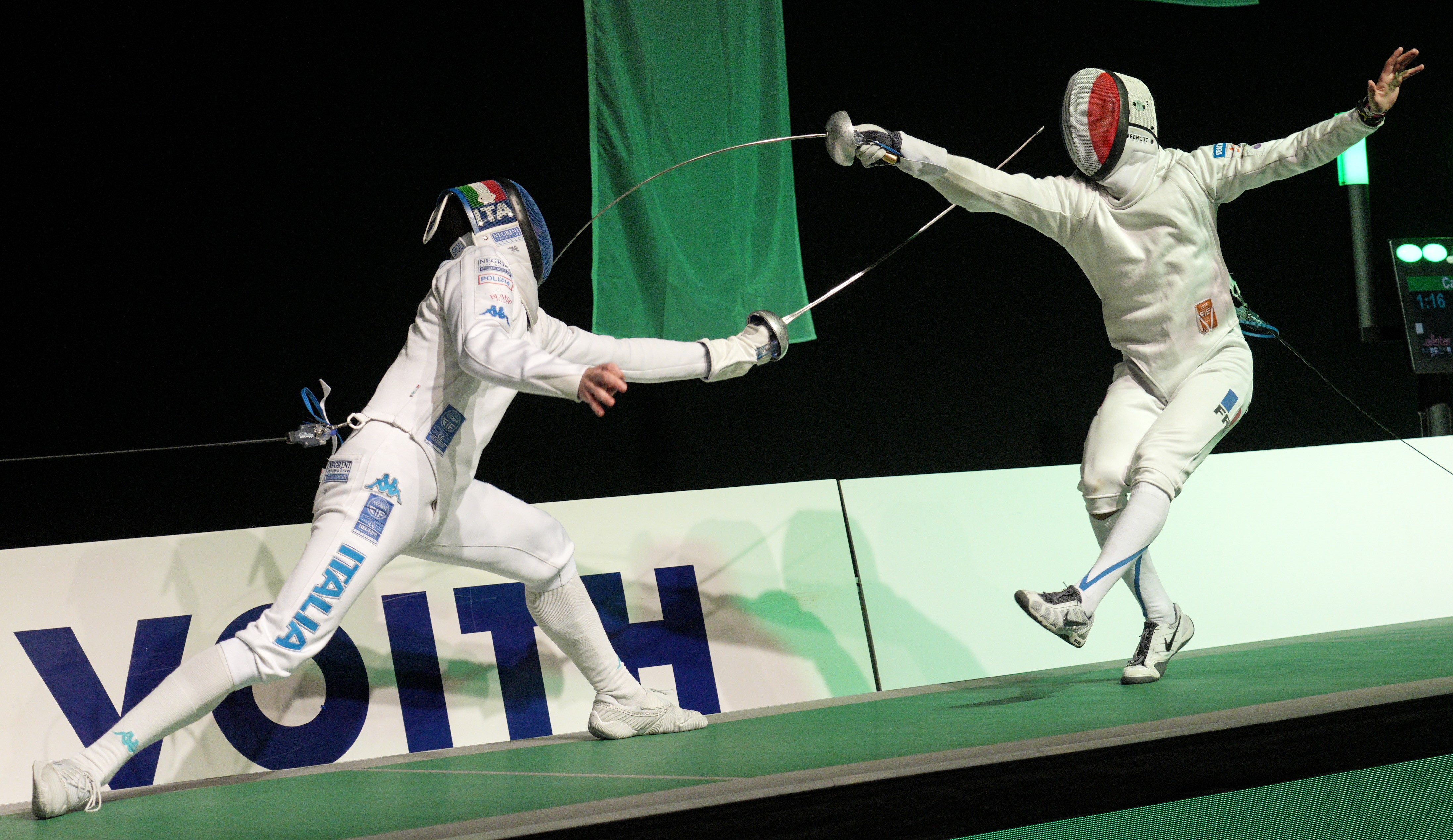 Final rankings in men's individual epee included Koki Kano (JPN, gold), Alexis Bayard (SUI, silver), Ruslan Kurbanov (KAZ, bronze), Yulen Pereira (ESP, bronze), Gergely Siklosi (HUN), Nelson Lopez Pourtier (FRA), Alexandre Bardenet (FRA) and David Van Nunen (NED).
Final rankings in men's team epee included France (gold), Italy (silver), Japan (bronze), Switzerland, Korea, China, Poland and Germany.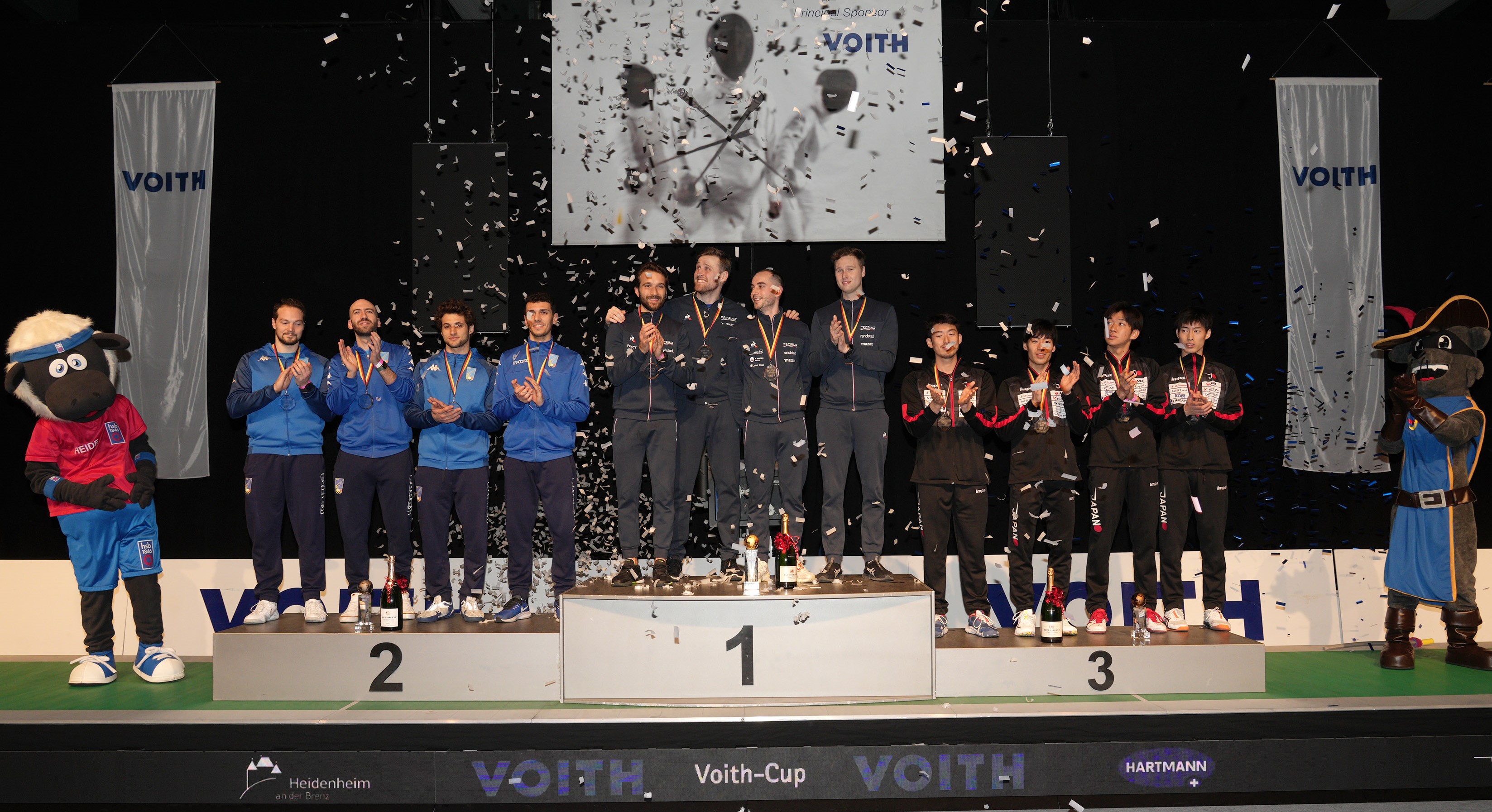 Complete and official results for the event may be found here on the FIE web site. For more exciting world fencing news and features, check out the YouTube FIE Fencing Channel.