TURIN, Italy, Feb. 10-12, 2023—USA's Gerek Meinhardt and France's world champion Ysaora Thibus won gold medals at the 2023 Turin Men's and Women's Foil Grand Prix. The event took place at the Pala Alpitour, with 224 men and 176 women participating in the competition.
In the final bout of men's individual foil, Meinhardt faced Italy's Filippo Macchi, winning with a 15-14 score. Macchi won against Czech Republic's Alexander Choupenitch in the semifinal round, 15-11, while Meinhardt defeated Italy's Olympic champion, Daniele Garozzo, 15-14. Of note, France's Maxime Pauty beat Hong Kong-China's Olympic champion, Ka Long Cheung, in the table of 16, 15-13, before being eliminated by Choupenitch in the quarterfinals, 15-13. Macchi defeated USA's world champion Miles Chamley-Watson in the round of 16, 15-7, and then beat teammate and world champion Alessio Foconi in the quarterfinals, 15-9.
In the final bout of women's individual foil, Thibus faced Italy's Erica Cipressa, winning with a 15-9 score. In the semifinal round, Cipressa won against teammate Camilla Mancini, 15-9, while Thibus defeated Ukraine's Alina Poloziuk, 15-6. Of note, Poloziuk beat USA's Olympic champion Lee Kiefer in the quarterfinals, 15-11.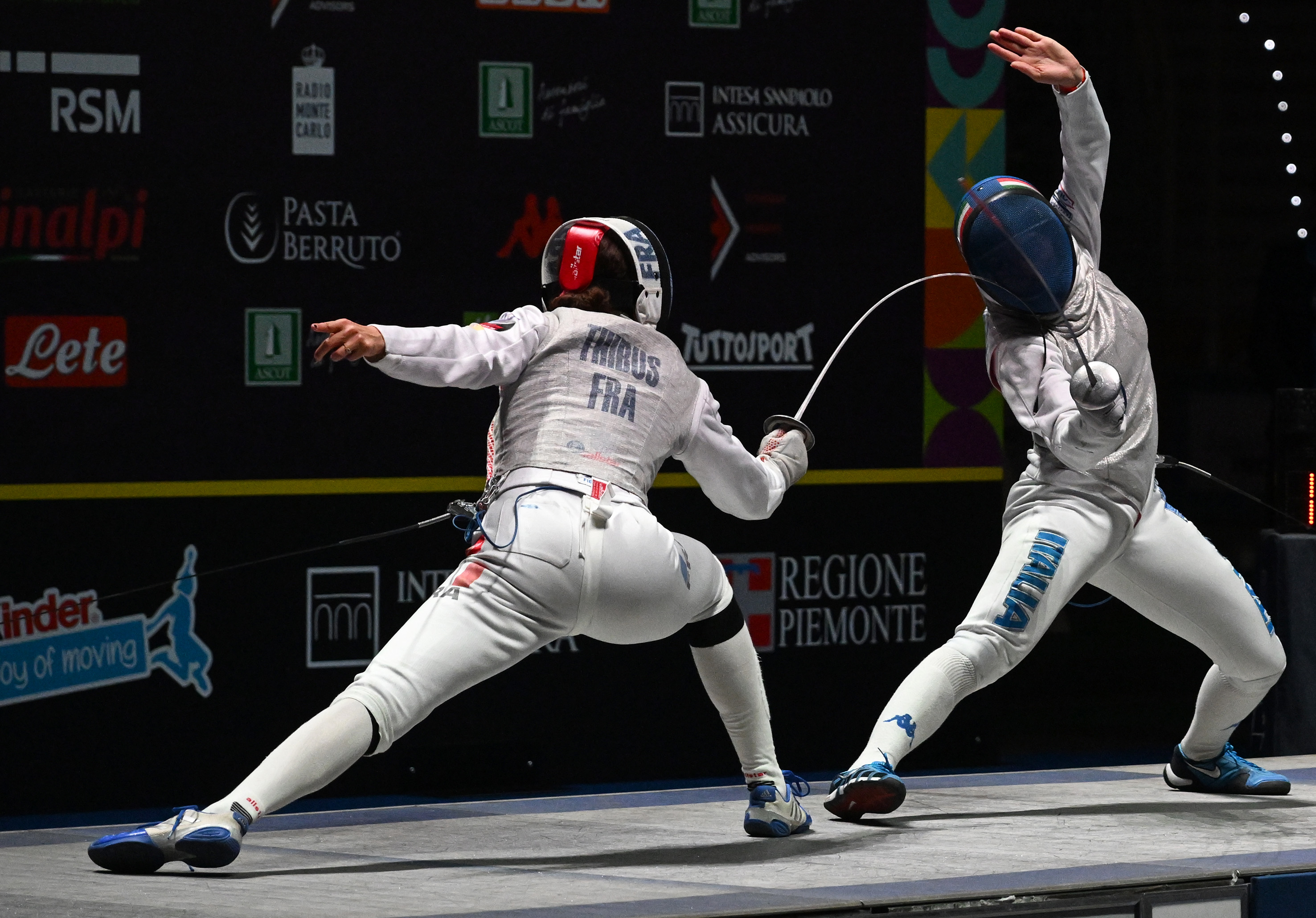 Final rankings in men's foil included Gerek Meinhardt (USA, gold), Filippo Macchi (ITA, silver), Alexander Choupenitch (CZE, bronze), Daniele Garozzo (ITA, bronze), Alessio Foconi (ITA), Alexander Massialas (USA), Kwanghyun Lee (KOR) and Maxime Pauty (FRA).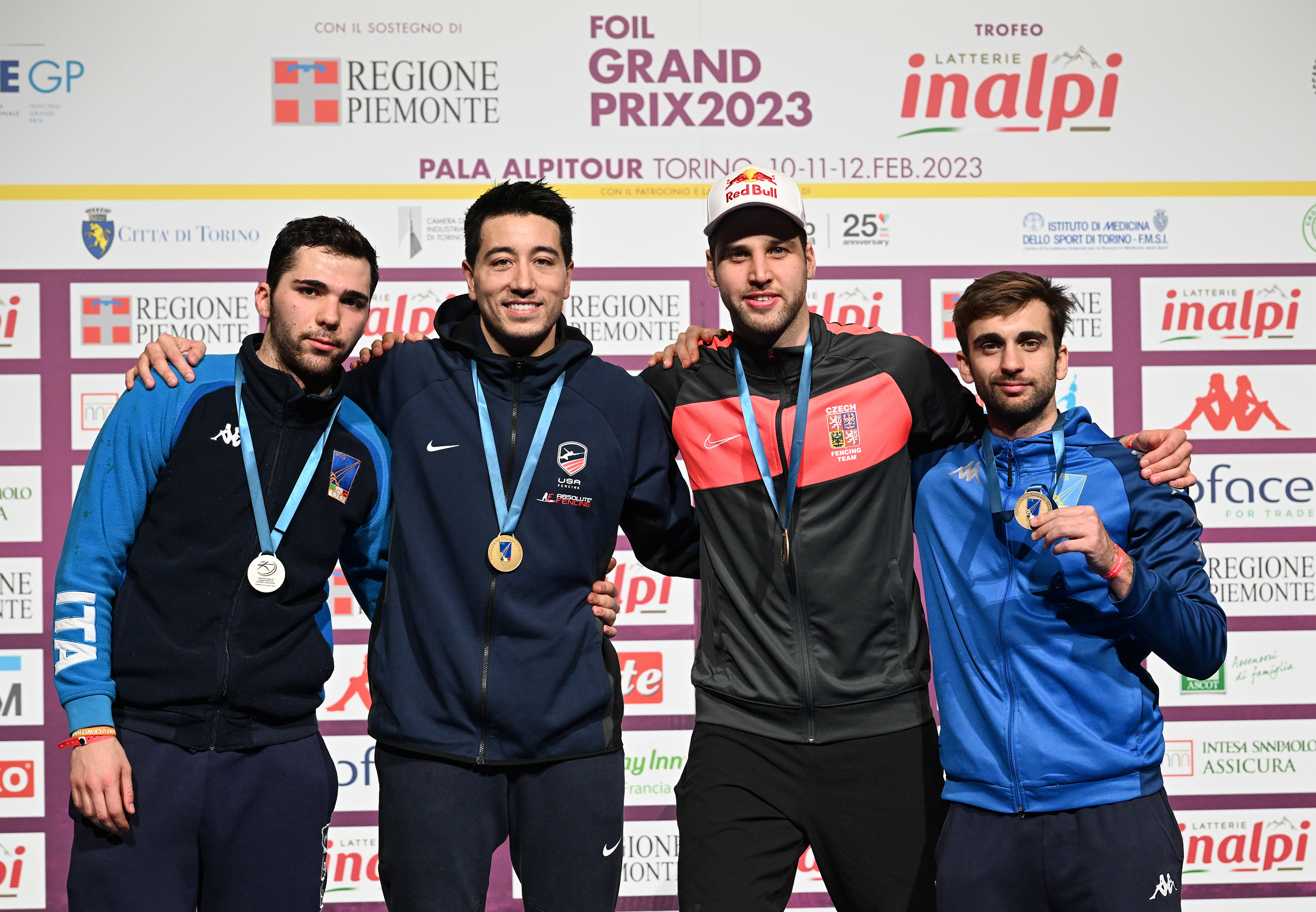 Final rankings in women's foil included Ysaora Thibus (FRA, gold), Erica Cipressa (ITA, silver), Camilla Mancini (ITA, bronze), Alina Poloziuk (UKR, bronze), Lee Kiefer (USA), Eleanor Harvey (CAN), Francesca Palumbo (ITA) and Jessica Zi Jia Guo (CAN).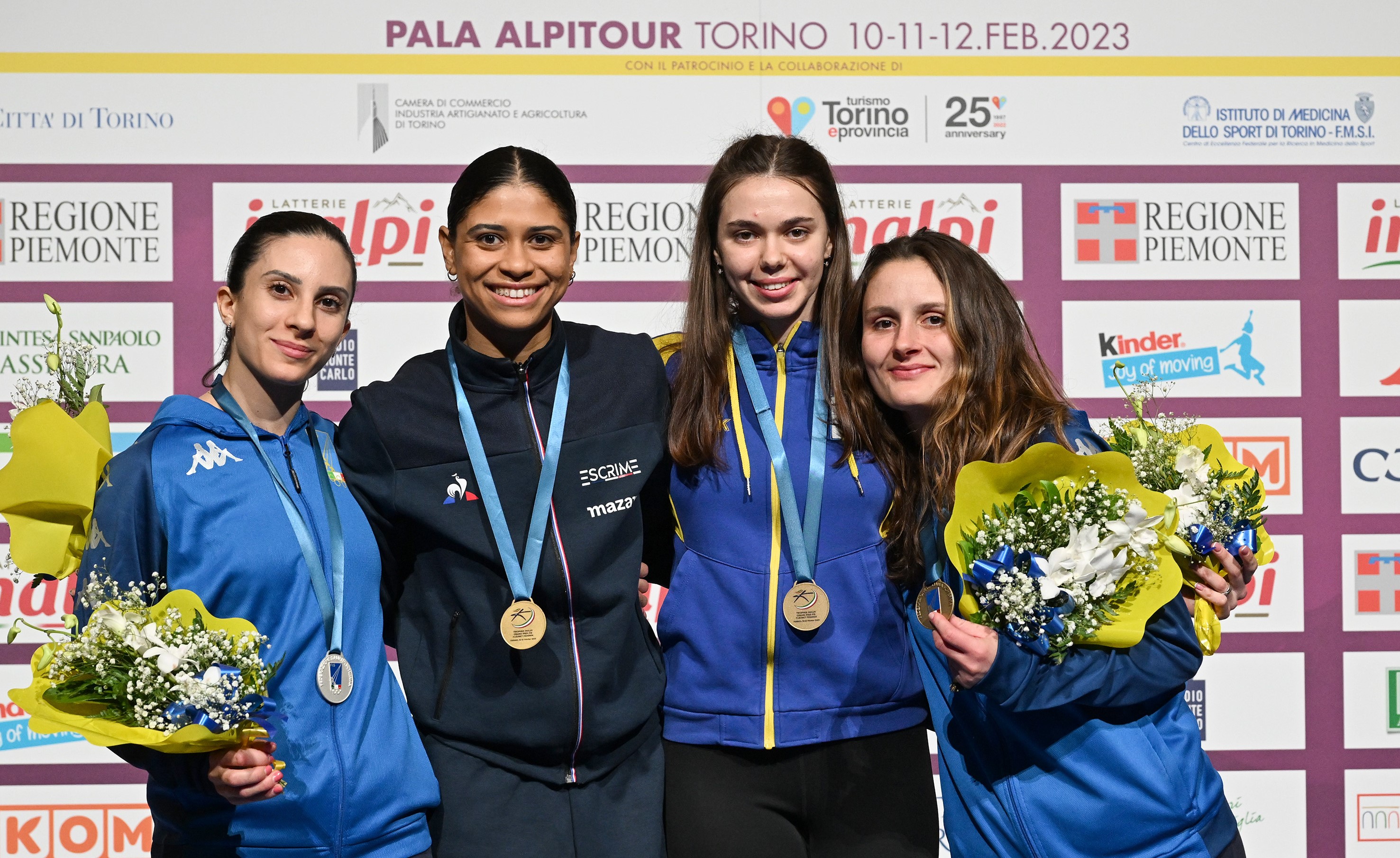 Complete and official results for the event may be found here on the FIE web site. For more exciting world fencing news and features, check out the YouTube FIE Fencing Channel.