BARCELONA, Spain, Feb. 10-12, 2023—Brazil's world champion Nathalie Moellhausen won the individual gold medal at the Barcelona Women's Epee World Cup, and Korea won the team gold. The event took place at the Institut Nacional d'Educació Fisica de Catalunya (INEFC), site of the 1992 Barcelona Olympic and Paralympic Games, with 296 individual fencers and 34 teams participating in the competition.
Moellhausen faced Korea's Young Mi Kang in the final bout of the individual event, winning with a 15-8 score. In the semifinal round, Kang won against China's Olympic champion Yiwen Sun, 12-7, while Moellhausen defeated France's Auriane Mallo, 15-11. Of note, Italy's Alberta Santuccio beat teammate and world champion Mara Navarria in the round of 16, 11-8, before being eliminated by Moellhausen in the quarterfinals, 15-10.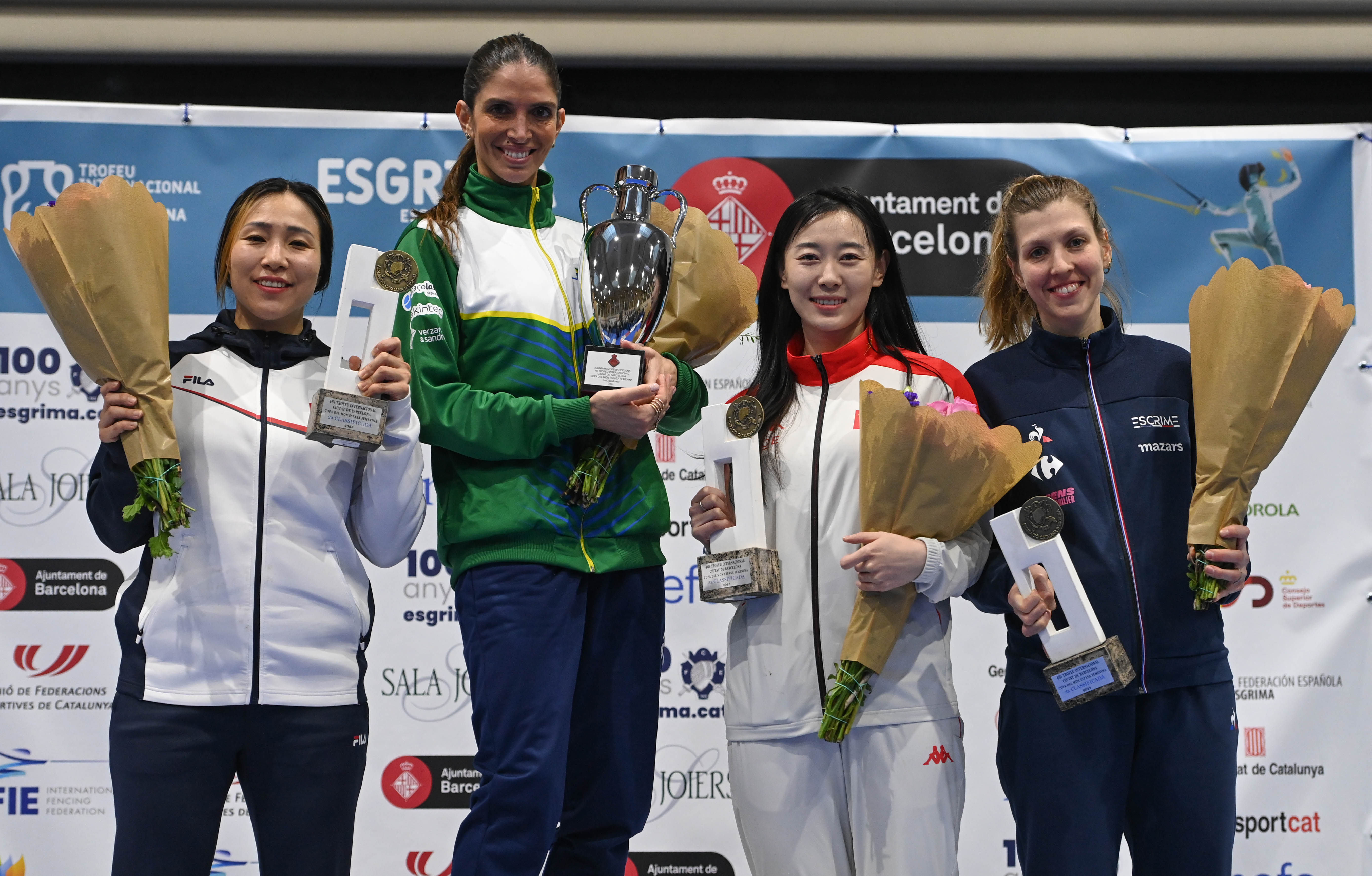 In the women's team epee event, Korea won against Italy in the final round, 34-27. In the semifinals, Italy defeated China, 29-20, while Korea beat Estonia, 45-44. The bronze medal went to China over Estonia, 45-38.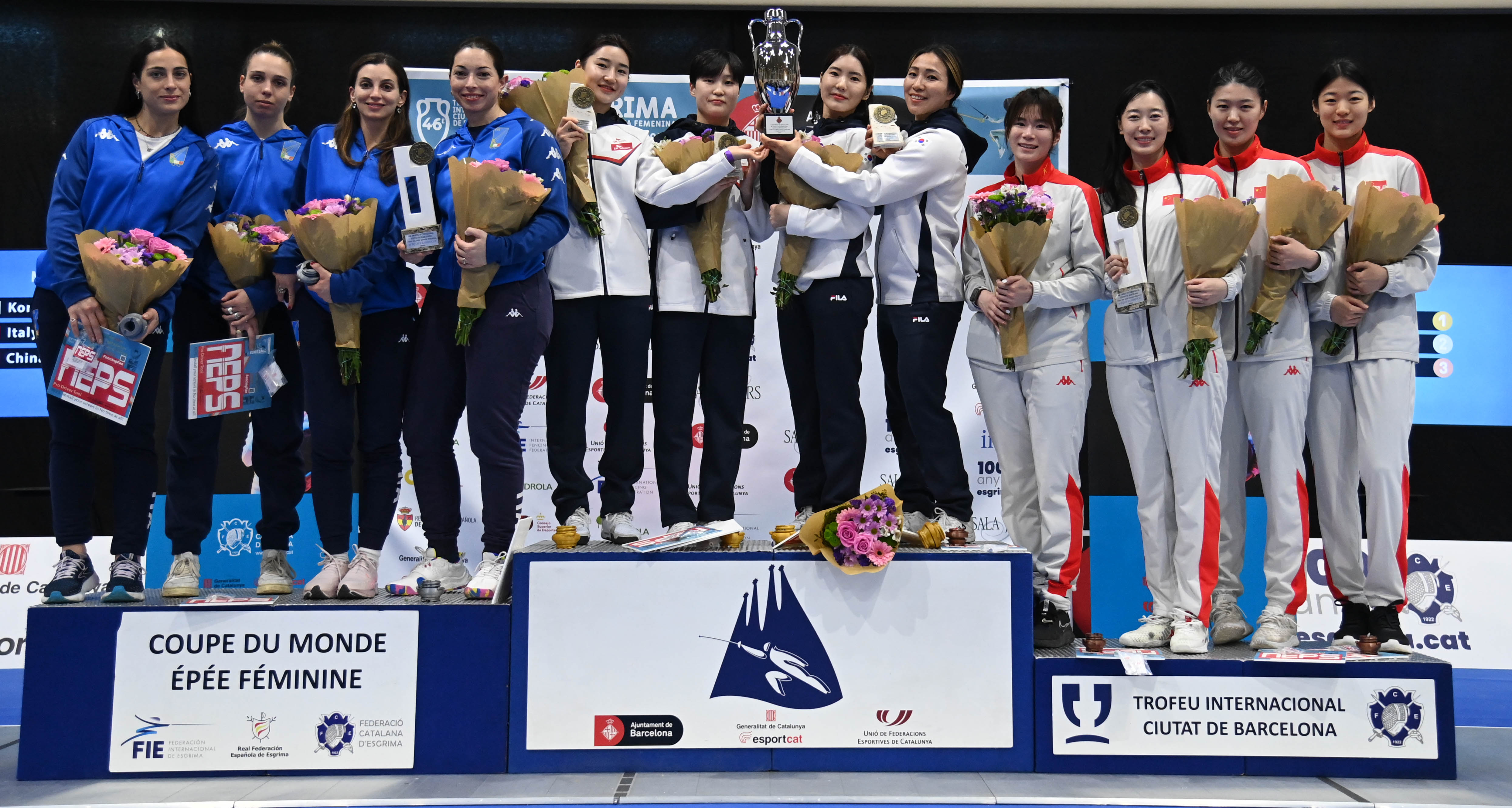 Final rankings in women's individual epee included Nathalie Moellhausen (BRA, gold), Young Mi Kang (KOR, silver), Auriane Mallo (FRA, bronze), Yiwen Sun (CHN, bronze), Man Wai Vivian Kong (HKG), Alberta Santuccio (ITA), Sihan Yu (CHN) and Roberta Marzani (ITA).
Final rankings in women's team epee included Korea (gold), Italy (silver), China (bronze), Estonia, France, Hungary, Hong Kong-China and Spain.
Complete and official results for the event may be found here on the FIE web site. For more exciting world fencing news and features, check out the YouTube FIE Fencing Channel.