WARSAW, Poland, Feb. 10-12, 2023—Poland's Krzysztof Kaczkowski won the individual gold medal at the 66th Warsaw "Sabre de Wolodyjowski" Men's Sabre World Cup, and Korea won the team gold. The event finals took place at the Olympic Center of the Polish Olympic Committee, with 205 individual fencers and 26 teams participating in the competition.
Kaczkowski faced Georgia's Sandro Bazadze in the final bout of the individual event, winning with a 15-13 score. In the semifinal round, Bazadze won against Italy's Luigi Samele, 15-12, while Kaczkowski defeated Italy's Michele Gallo, 15-14. Of note, Samele beat Hungary's world champion Andras Szatmari in the round of 16, 15-13.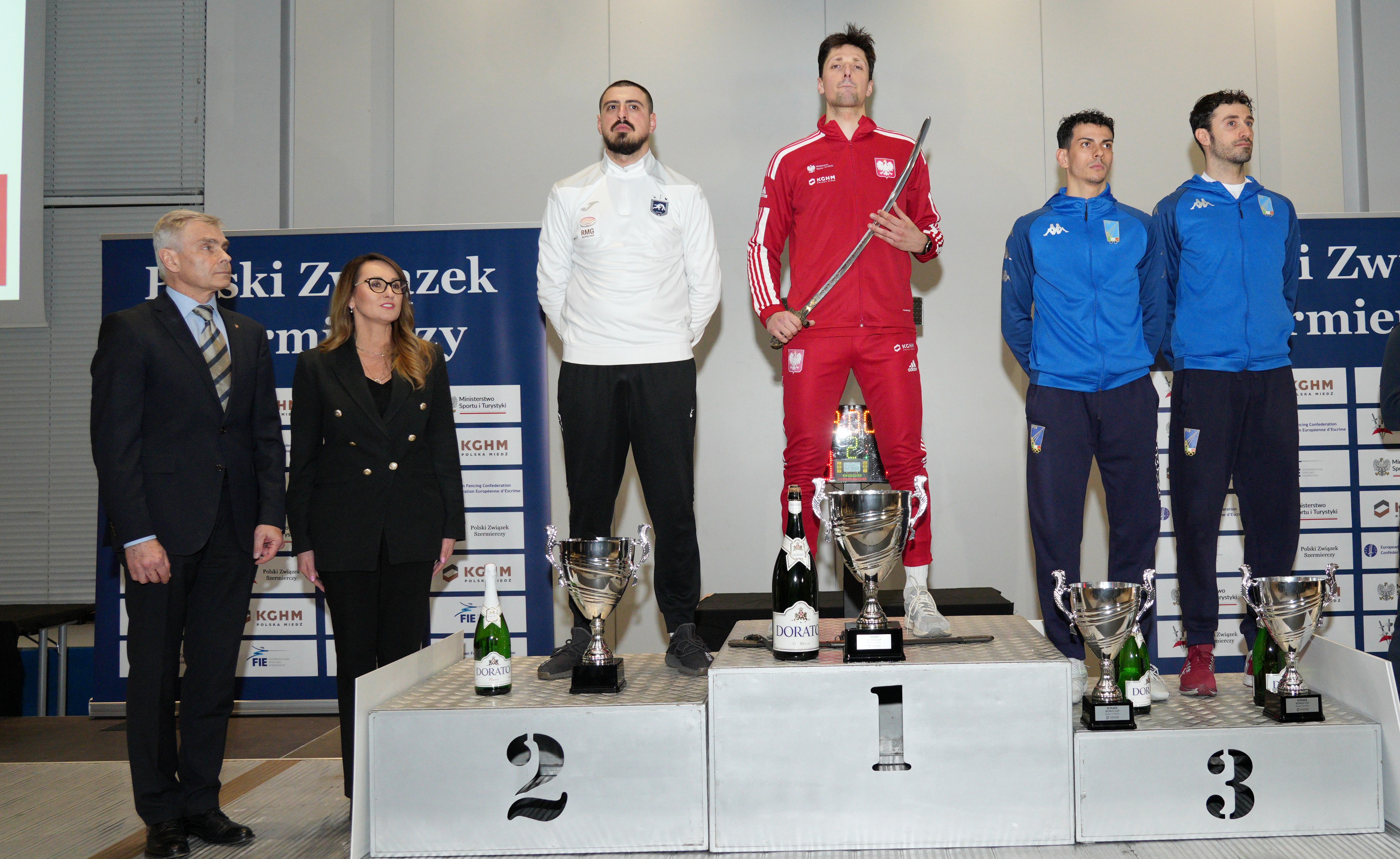 In the men's team sabre event, Korea won against Hungary in the final round, 45-37. In the semifinals, Hungary defeated Italy, 45-41, while Korea beat USA, 45-38. The bronze medal went to USA over Italy, 45-38.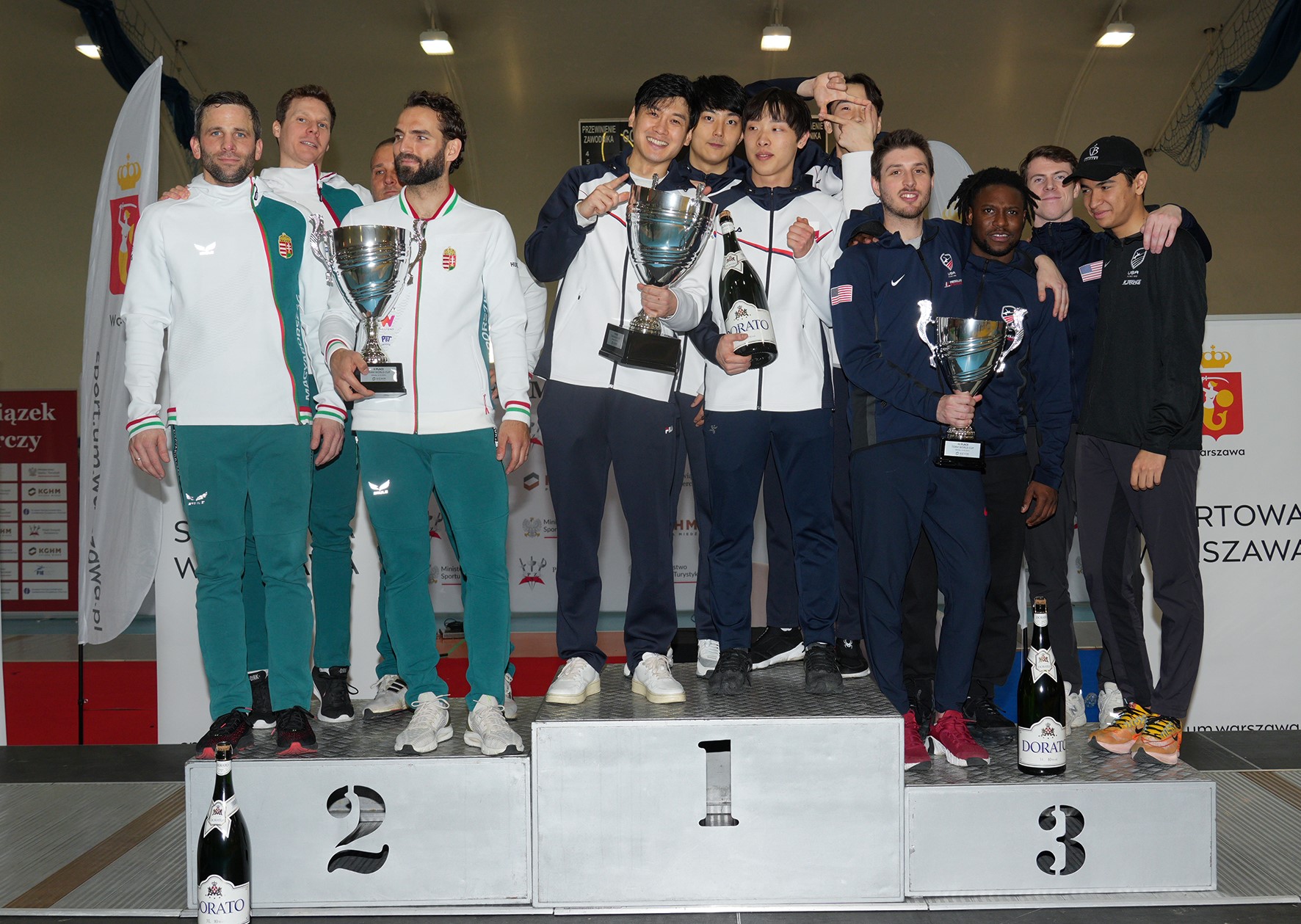 Final rankings in men's individual sabre included Krzysztof Kaczkowski (POL, gold), Sandro Bazadze (GEO, silver), Michele Gallo (ITA, bronze), Luigi Samele (ITA, bronze), Bolade Apithy (FRA), Matyas Szabo (GER), Eli Dershwitz (USA) and Farzad Baher Arasbaran (IRI).
Final rankings in men's team sabre included Korea (gold), Hungary (silver), USA (bronze), Italy, Japan, France, Egypt and Spain.
Complete and official results for the event may be found here on the FIE web site. For more exciting world fencing news and features, check out the YouTube FIE Fencing Channel.