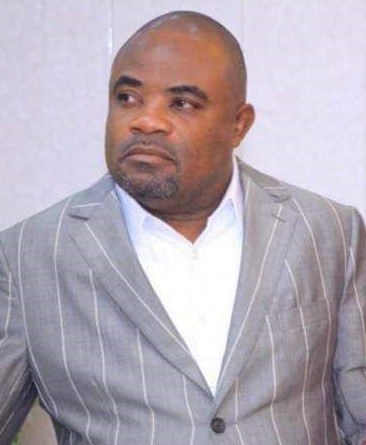 LAUSANNE, Switz., Jan. 15, 2023—The FIE is saddened to learn of the passing of David Lutonisamo Mavivana (COD) on January 12. He was the second vice-chairman of the Fencing Federation of the Democratic Republic of Congo, elected in 2020 and in charge of finances for the Federal Executive Committee. Prior to that, he was the third vice-president from 2005 to 2020.
Born on July 21, 1971 in Kinshasa, throughout his life Mr. Mavivana voluntarily participated in multiple activities to promote and develop fencing in the DR Congo. This included participating in many working committees for the sport and introducing numerous mandates in the Federation.
According to a statement from the Federation, "Everyone will remember that David Mavivana has been and will always be for Congolese fencing, a model of continuity and altruism that keeps a door open to the future. We will not forget that he was one of the pioneering members of the sport of fencing in the DR Congo."
Mr. Mavivana was an entrepreneur, manager and promoter of several initiatives and a partner of the Compagne Sucrière de Kwilu-Ngongo. He attended the Higher Institute of Commerce in Kinshasa, where he obtained his graduate diploma in commercial and financial sciences with a concentration in accounting.
The FIE extends its sincere condolences to David Mavivana's family and friends, the Fencing Federation of the Democratic Republic of Congo and the African Fencing Confederation. We express our deepest sympathy to them during this difficult time.