TUNIS, Tunisia, Jan. 13-15, 2023—Georgia's Sandro Bazadze and Greece's Despina Georgiadou won gold medals at the 2023 Tunis Men's and Women's Sabre Grand Prix. The event took place at the Sports Hall of Radès, with 140 men and 141 women participating in the competition.
In the final bout of men's individual sabre, Bazadze faced Italy's Luigi Samele, winning with a 15-9 score. Samele beat USA's Eli Dershwitz in the semifinals, 15-13, while Bazadze defeated Hungary's world champion Andras Szatmari, 15-12.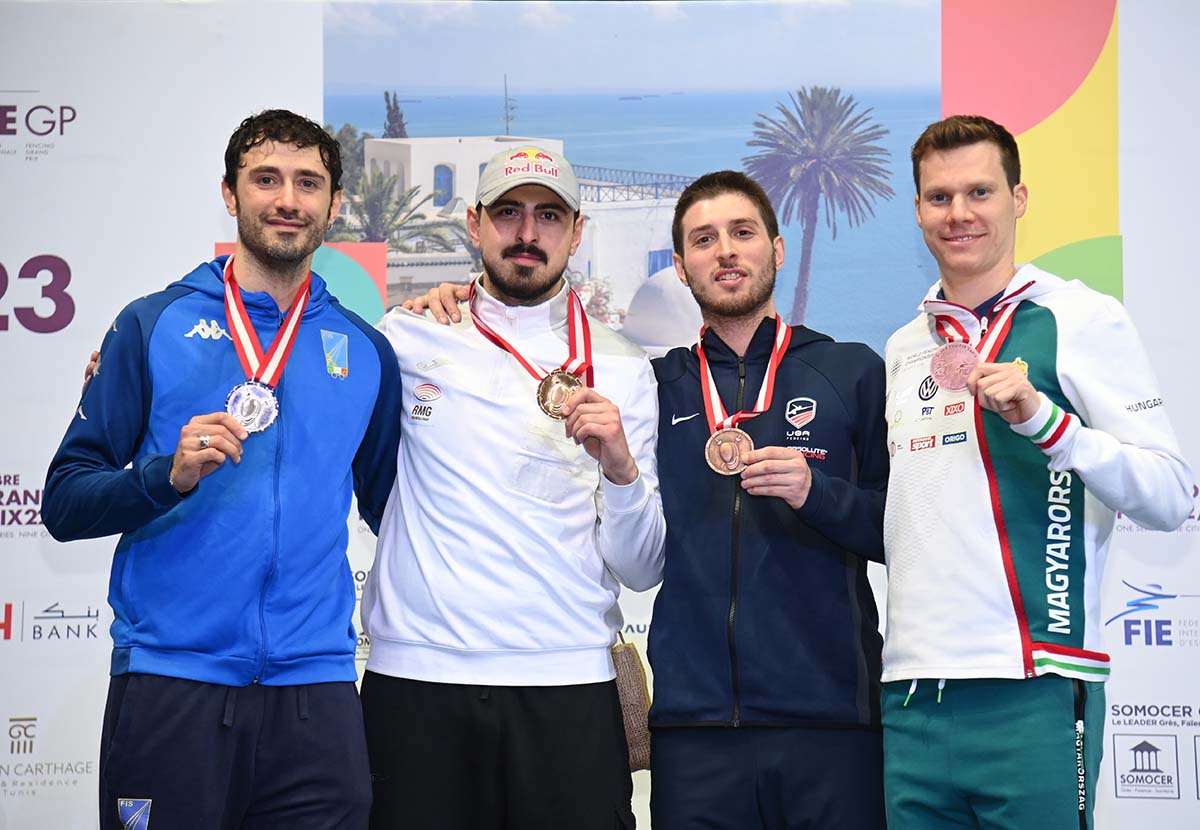 In the final bout of women's individual sabre, Georgiadou faced Spain's Lucia Martin-Portugues, winning with a 15-12 score. Martin-Portugues beat Ukraine's four-time world champion, Olga Kharlan, in the semifinals, 15-14, while Georgiadou defeated Japan's world champion, Misaki Emura, 15-10.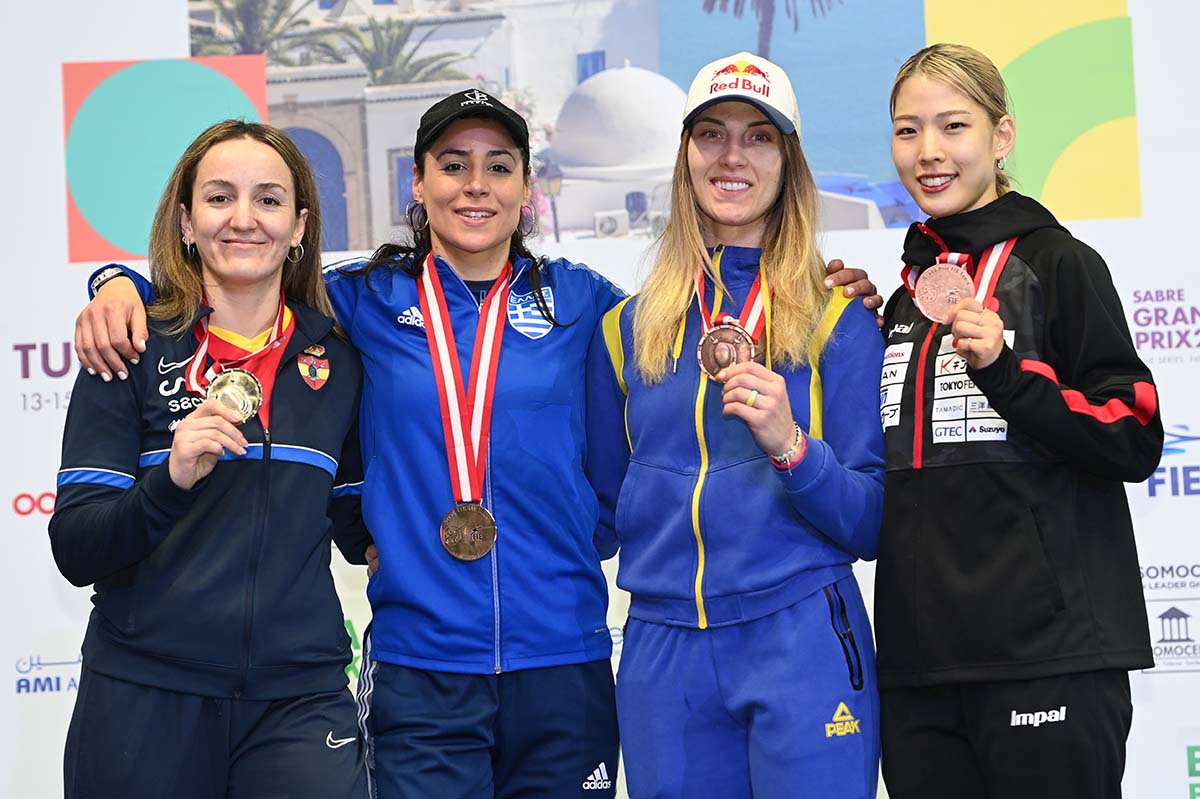 Final rankings in men's sabre included Sandro Bazadze (GEO, gold), Luigi Samele (ITA, silver), Andras Szatmari (HUN, bronze), Eli Dershwitz (USA, bronze), Bolade Apithy (FRA), Matyas Szabo (GER), Csanad Gemesi (HUN) and Matteo Neri (ITA).
Final rankings in women's sabre included Despina Georgiadou (GRE, gold), Lucia Martin-Portugues (ESP, silver), Olga Kharlan (UKR, bronze), Misaki Emura (JPN, bronze), Manon Apithy-Brunet (FRA), Sara Balzer (FRA), Araceli Navarro (ESP) and Anna Marton (HUN).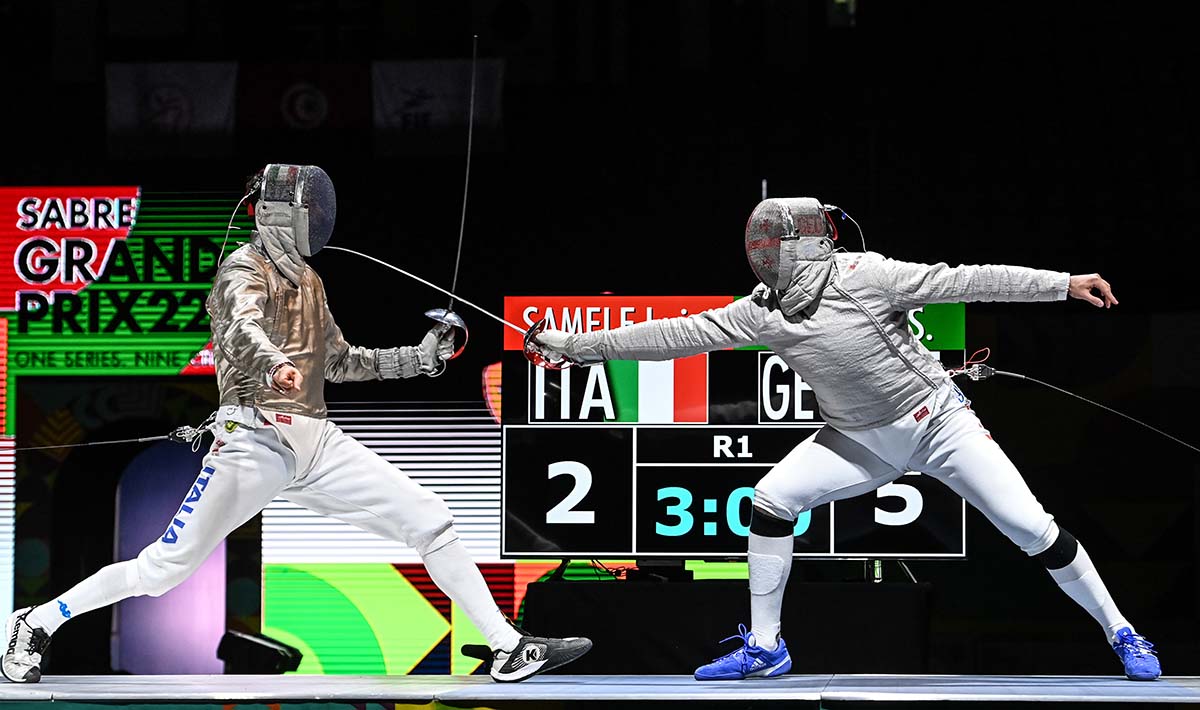 Complete and official results for the event may be found here on the FIE web site. For more exciting world fencing news and features, check out the YouTube FIE Fencing Channel.