TOKYO, Japan, Dec. 9-11—Italy's Tommaso Marini won the individual gold medal at the Tokyo Prince Takamado Trophy Men's Foil World Cup, and USA won the team gold. The event took place at the Komazawa Olympic Park Gymnasium, with 197 individual fencers and 23 teams participating in the competition.
Italy's Marini faced France's Maxime Pauty in the final bout of the men's individual foil event, winning with a 15-13 score. In the semifinal round, Pauty won against Japan's Yudai Nagano, 15-12, and Marini beat Egypt's Alaaeldin Abouelkassem by default after a medical withdrawal. Of note, Abouelkassem defeated Italian Olympic champion Daniele Garozzo in the quarterfinals, 15-11, while in the round of 16, Pauty won against Italian world champion Alessio Foconi, 15-10, and USA's Alexander Massialas beat Hong Kong-China's Olympic champion Ka Long Cheung, 15-12.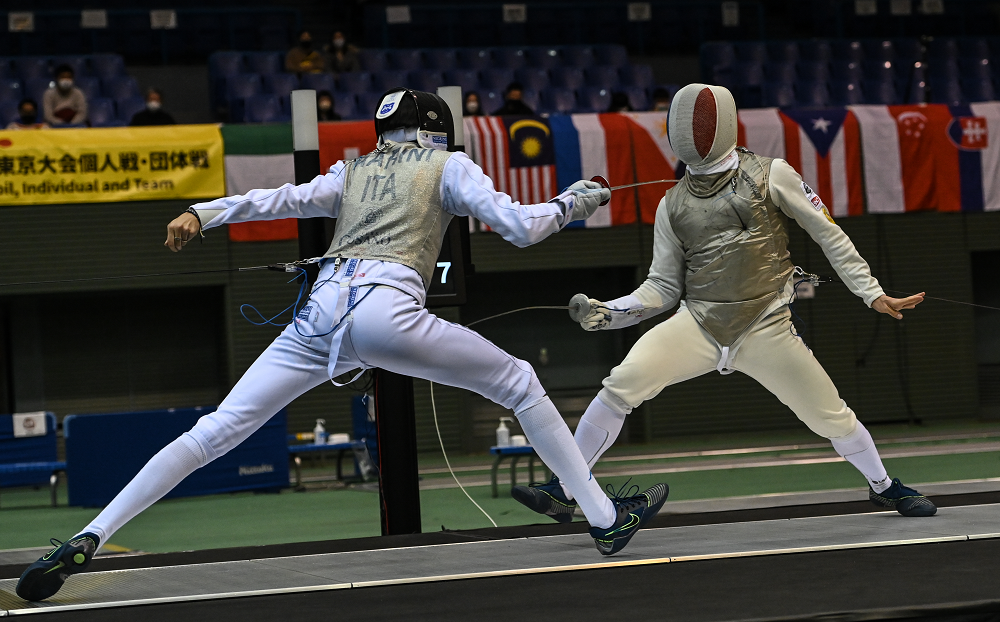 In the men's team foil event, USA faced Japan, winning with a 45-31 score. In the semifinal round, Japan won against Italy, 45-30, while USA beat France, 45-28. The bronze medal went to Italy over France, 45-38.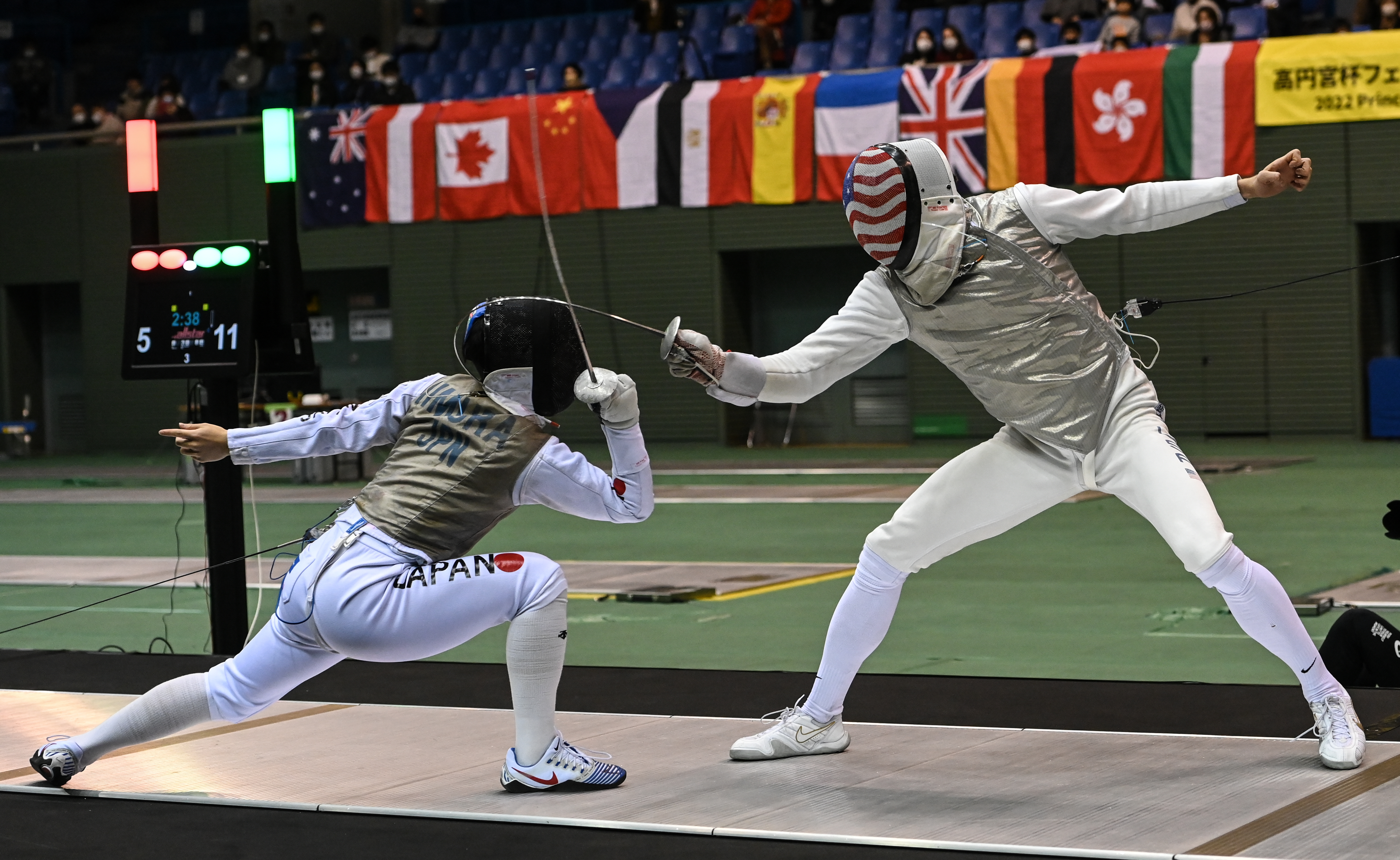 Final rankings in men's individual foil included Tommaso Marini (ITA, gold), Maxime Pauty (FRA, silver), Alaaeldin Abouelkassem (EGY, bronze), Yudai Nagano (JPN, bronze), Daniele Garozzo (ITA), Alexander Choupenitch (CZE), Alexandre Ediri (FRA) and Alexander Massialas (USA).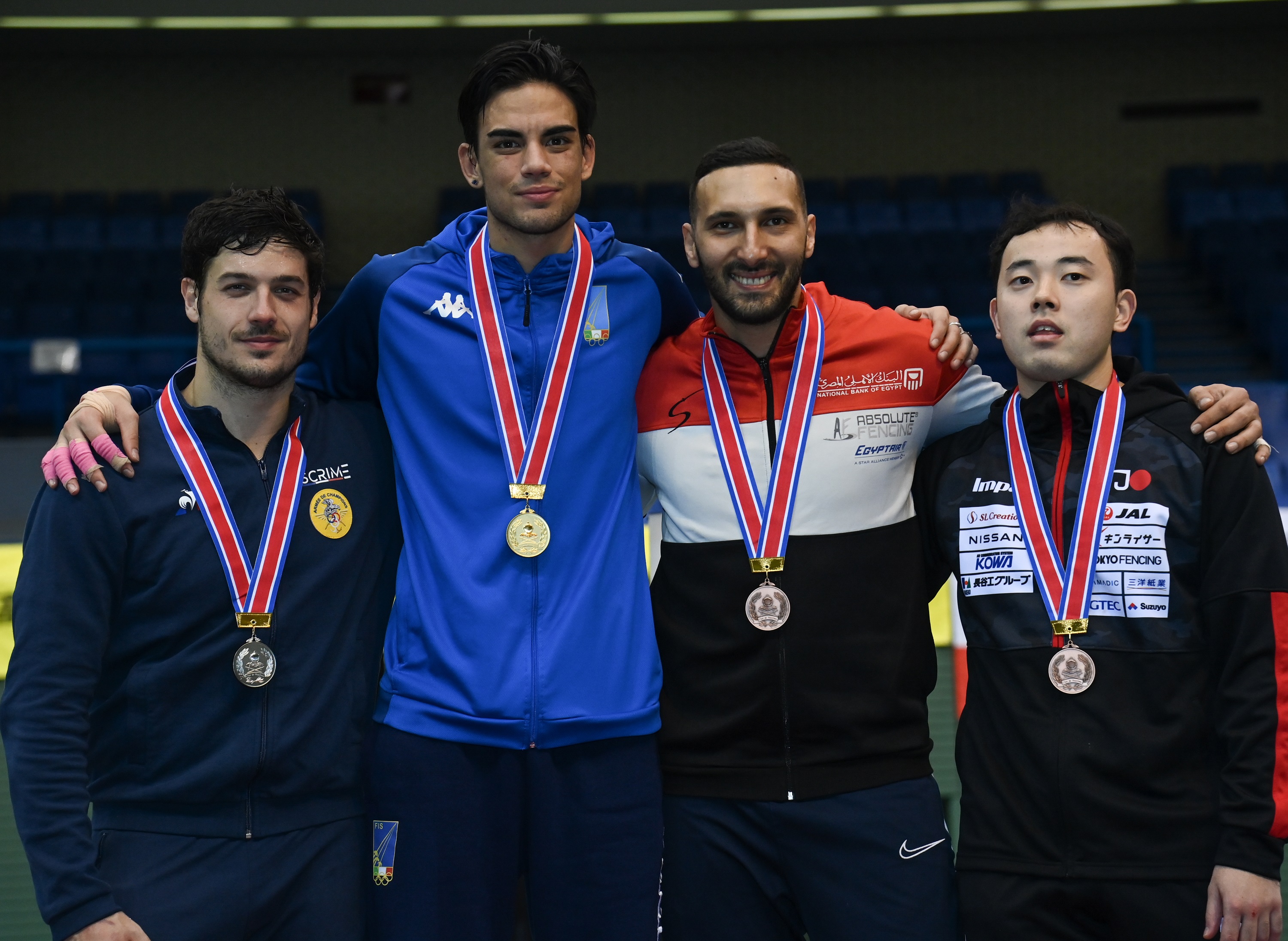 Final rankings in men's team foil included USA (gold), Japan (silver), Italy (bronze), France, Korea, Hong Kong-China, Hungary and Egypt.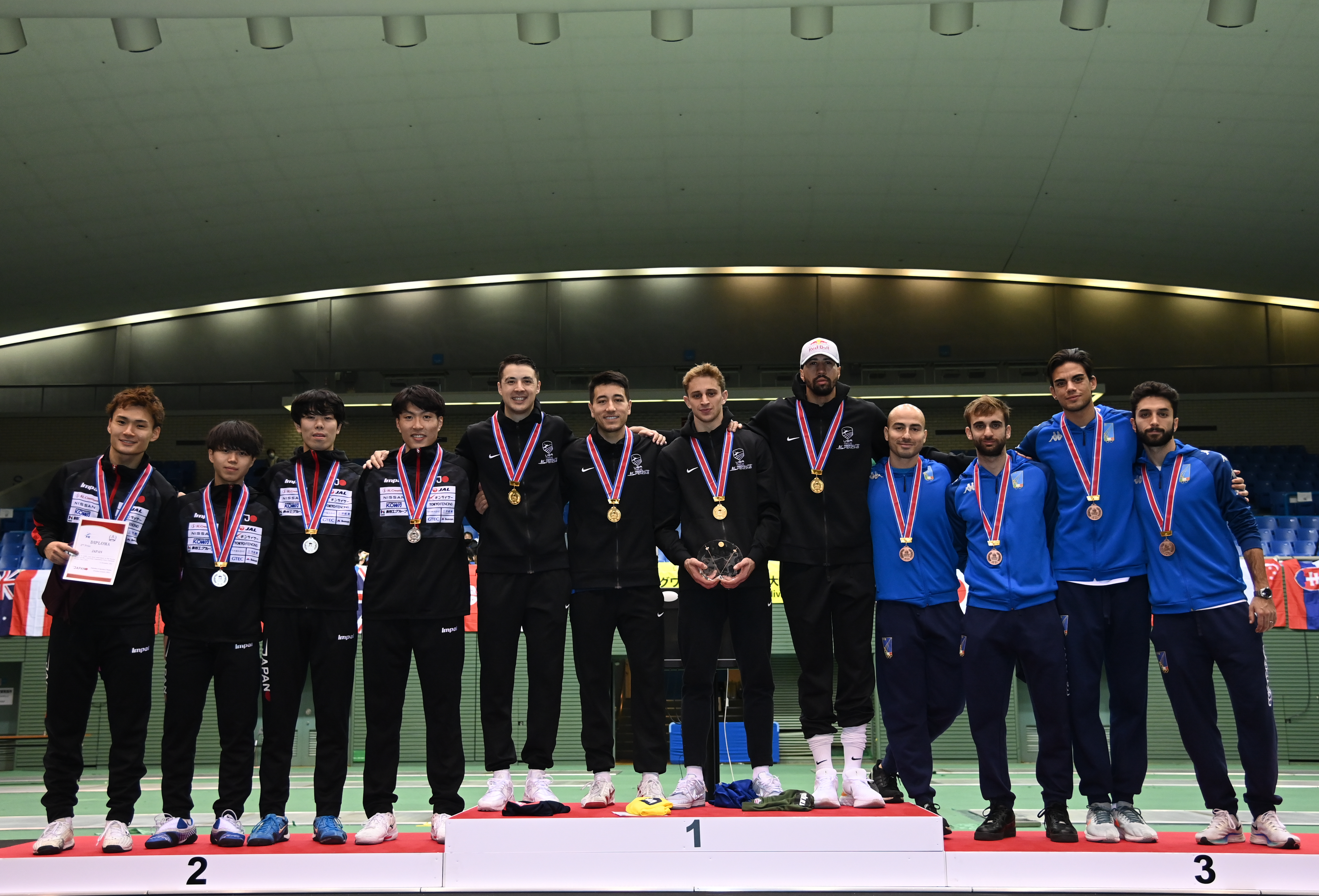 Complete and official results for the event may be found here on the FIE web site. For more exciting world fencing news and features, check out the YouTube FIE Fencing Channel.