TALLINN, Estonia, Nov. 11-13—Italy's Alberta Santuccio won the individual gold medal at the 52nd "Glaive de Tallinn" women's epee world cup, with Italy also taking the team gold. The event took place at Tallinn's Kalev Sports Hall, with 271 individual fencers and 27 teams participating in the competition.
Santuccio faced France's Marie-Florence Candassamy in the final match of the individual event, winning with a 15-11 score. Candassamy won against Korean world champion Sera Song in the semifinal round, 15-13, while Santuccio beat China's Mingye Zhu, 11-6. Of note, Zhu defeated Italian two-time world champion Rossella Fiamingo in the round of 16, 15-8, and China's Sheng Lin won against Brazilian world champion Nathalie Moellhausen, 8-7, followed by Candassamy winning against Sheng in the quarterfinals, 15-10.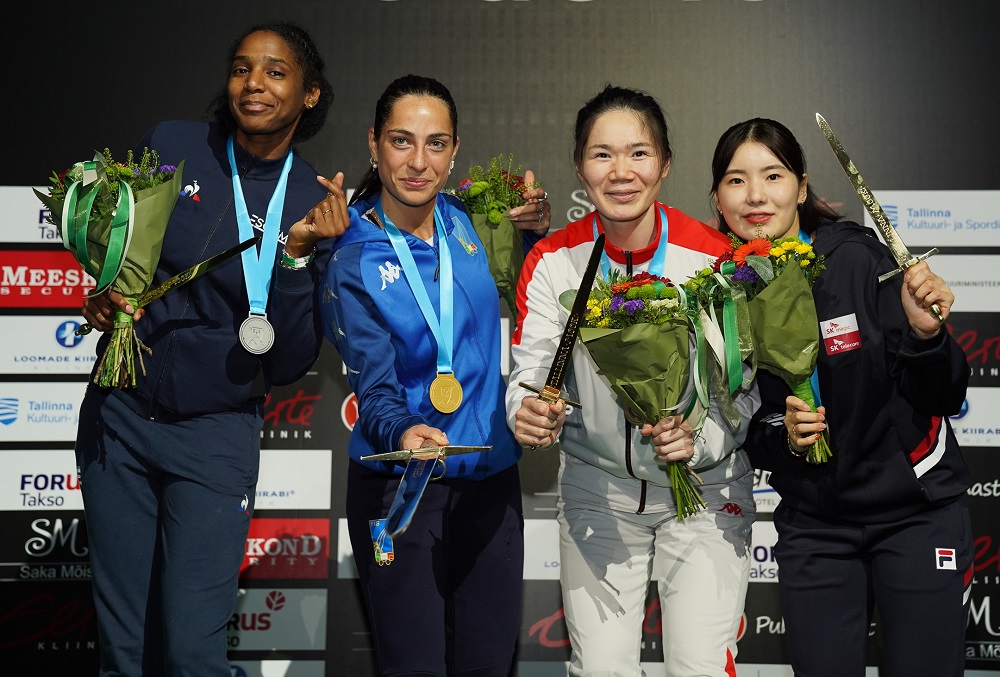 In the women's team epee event, Italy won against Ukraine in the final match, 33-28. Ukraine defeated Poland in the semifinals, 44-37, while Italy beat Fance, 42-29. The bronze medal went to France over Poland, 45-39.
Final rankings in individual women's epee included Alberta Santuccio (ITA, gold), Marie-Florence Candassamy (FRA, silver), Sera Song (KOR, bronze), Mingye Zhu (CHN, bronze), Anna Kun (HUN), Man Wai Vivian Kong (HKG), Sheng Lin (CHN) and Nicol Foietta (ITA).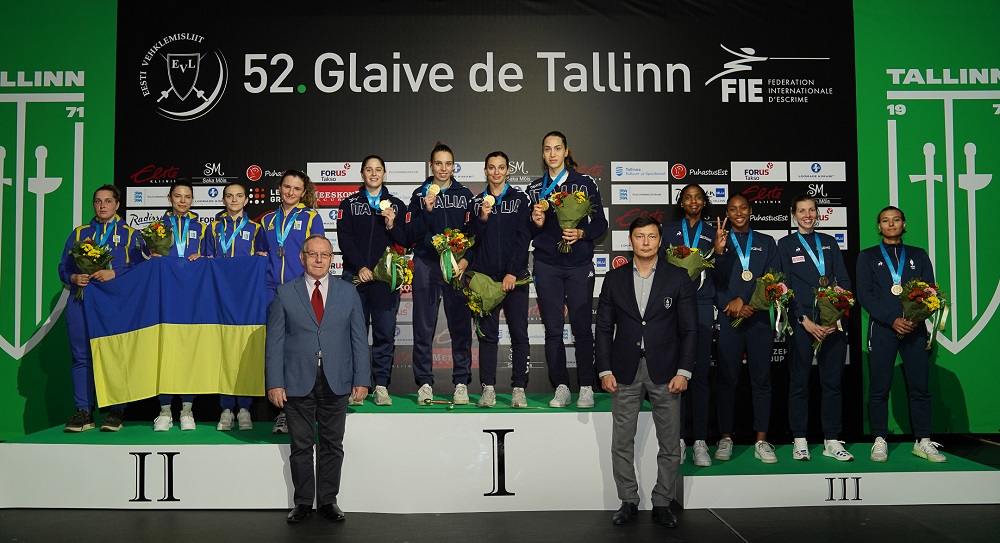 Final rankings in women's team epee included Italy (gold), Ukraine (silver), France (bronze), Poland, Korea, Hungary, USA and China.
Complete and official results for the event may be found here on the FIE web site. For more exciting world fencing news and features, check out the YouTube FIE Fencing Channel.