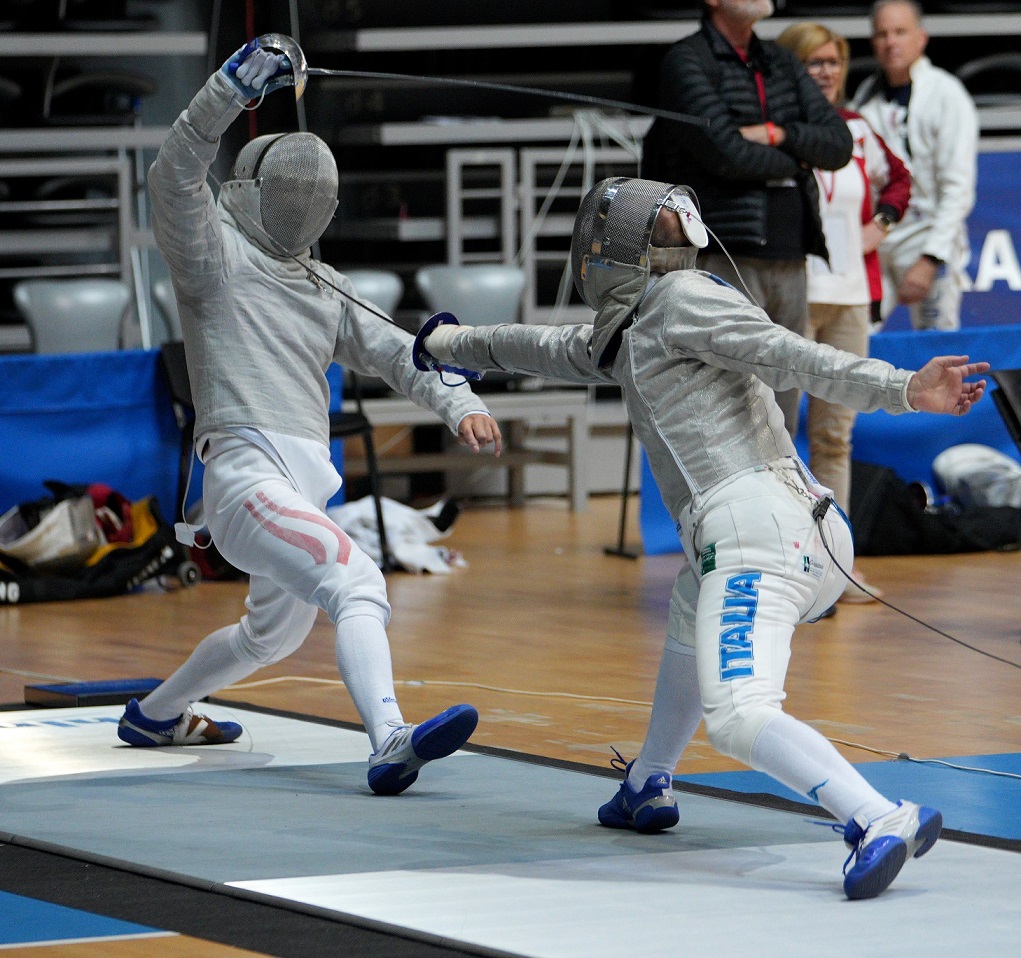 ZADAR, Croatia, October 13, 2022—The Veteran Fencing World Championships in Zadar, Croatia, have completed seven days of individual and team competition with 851 fencers in their 50s, 60s and 70s-plus from all continents and representing 47 federations.

The seven-day event took place from October 6-12 at the City's Sports Centre Visnjik and included 24 events in foil, epee and sabre. The USA led the medal count with a total of 19 medals (7 gold, 6 silver, 6 bronze), followed by Italy with 17 medals (7 gold, 3 silver, 7 bronze) and France with 15 (3 gold, 4 silver, 8 bronze). Overall, 13 countries from four continents earned at least one medal.
Due to the pandemic, this was the first Veteran Fencing World Championship to take place since Cairo 2019. Fencer participation in this year's Championships increased by 22% over that of the 2019 Championships.
The Championships were livestreamed on the FIE YouTube Channel with live commentary.
For a table of the individual and team medallists, as well as the overall medal table, click here. Complete and official results for the event may be found here on the FIE web site. For more exciting world fencing news and features, check out the YouTube FIE Fencing Channel.