CAIRO, Egypt, July 23, 2022—Italy won the gold medal in men's team foil at the 2022 Cairo Fencing World Championships and Hungary won the gold in women's team sabre. It was the final of six days of competition that include 12 gold-medal events in men's and women's individual and team competition in epee, foil and sabre. In all, 33 men's and 29 women's teams participated in today's foil and sabre events. The Championships took place at the Indoor Halls Complex of the Cairo International Stadium, Nasr City.
In a closing ceremony for the Championships, FIE Interim President Emmanuel Katsiadakis received the FIE flag from Egyptian Fencing Federation President Abdelmoneim El Husseiny, passing it to Italian Fencing Federation President Paolo Azzi for the 2023 Fencing World Championships being held next July in Milan.
In the men's team foil event, Italy faced USA in the final match, winning with a 45-39 score. This was the 18thtime Italy has won this event, more than any other nation. In the semifinal round, USA defeated France, 45-44, while Italy beat Japan, 45-33. The bronze medal went to France over Japan, 45-30.
"We are super-happy about this big result", said Italian team member Daniele Garozzo. "While we had some challenges today, we ended up where we hoped to be. We are a strong, special team and we help each other in life and on the piste."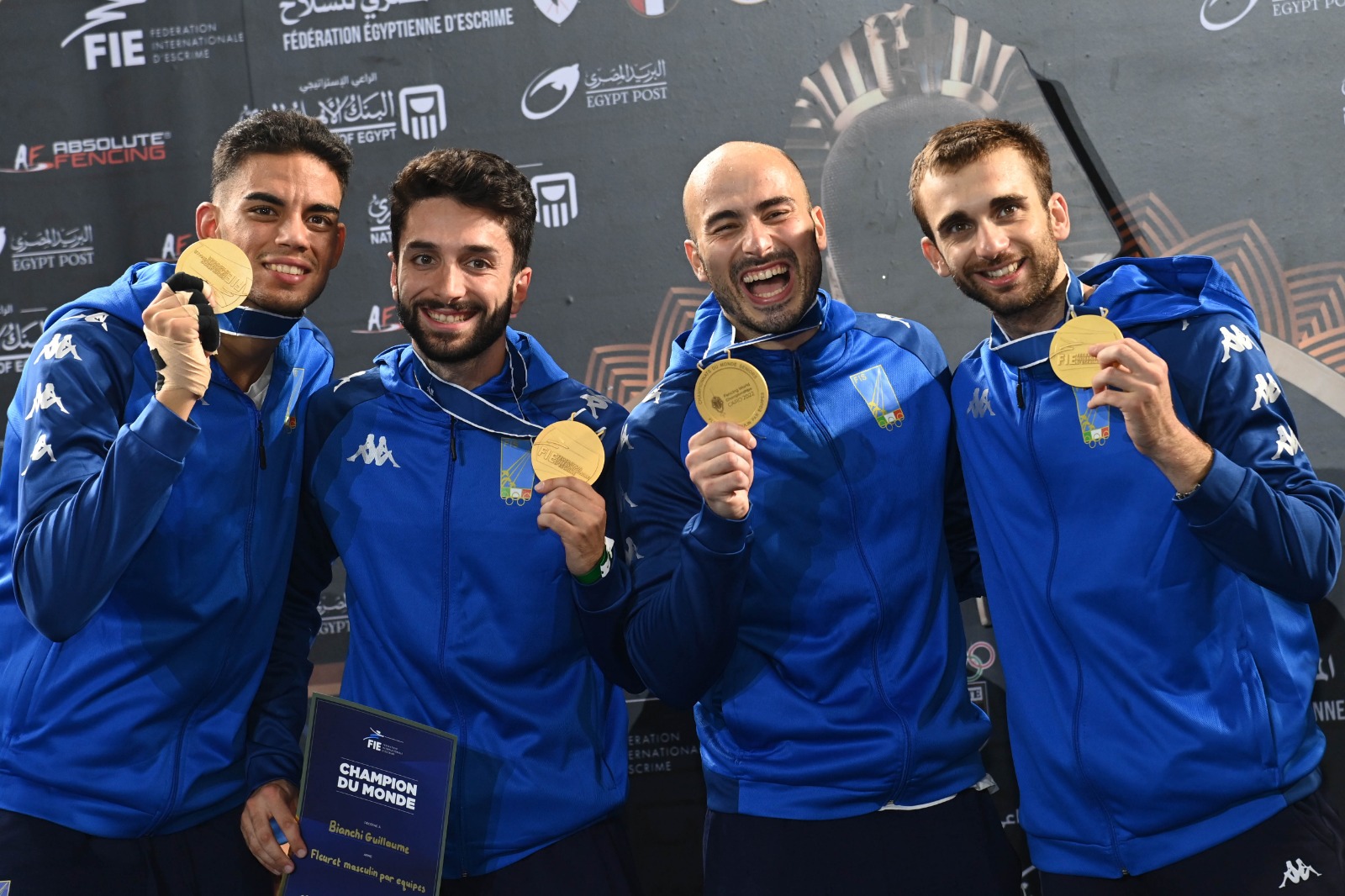 In the women's team sabre event, Hungary faced France in the final match, winning with a 45-40 score. This was the first-ever World Championship gold medal for Hungary in women's team or individual sabre. In the semifinal round, France defeated Japan, 45-43, while Hungary beat Spain, 45-31. The bronze medal went to Japan over Spain, 45-43.
"It's so amazing, it's just incredible", said Hungarian team member Liza Pusztai. "I was so happy when we won our first match today, but then to actually win the World Championships? We never thought it could happen! But my last bout [in the finals] was the most difficult – I could see the gold medal and I had to concentrate, and that's not easy, but we won and I'm so happy!"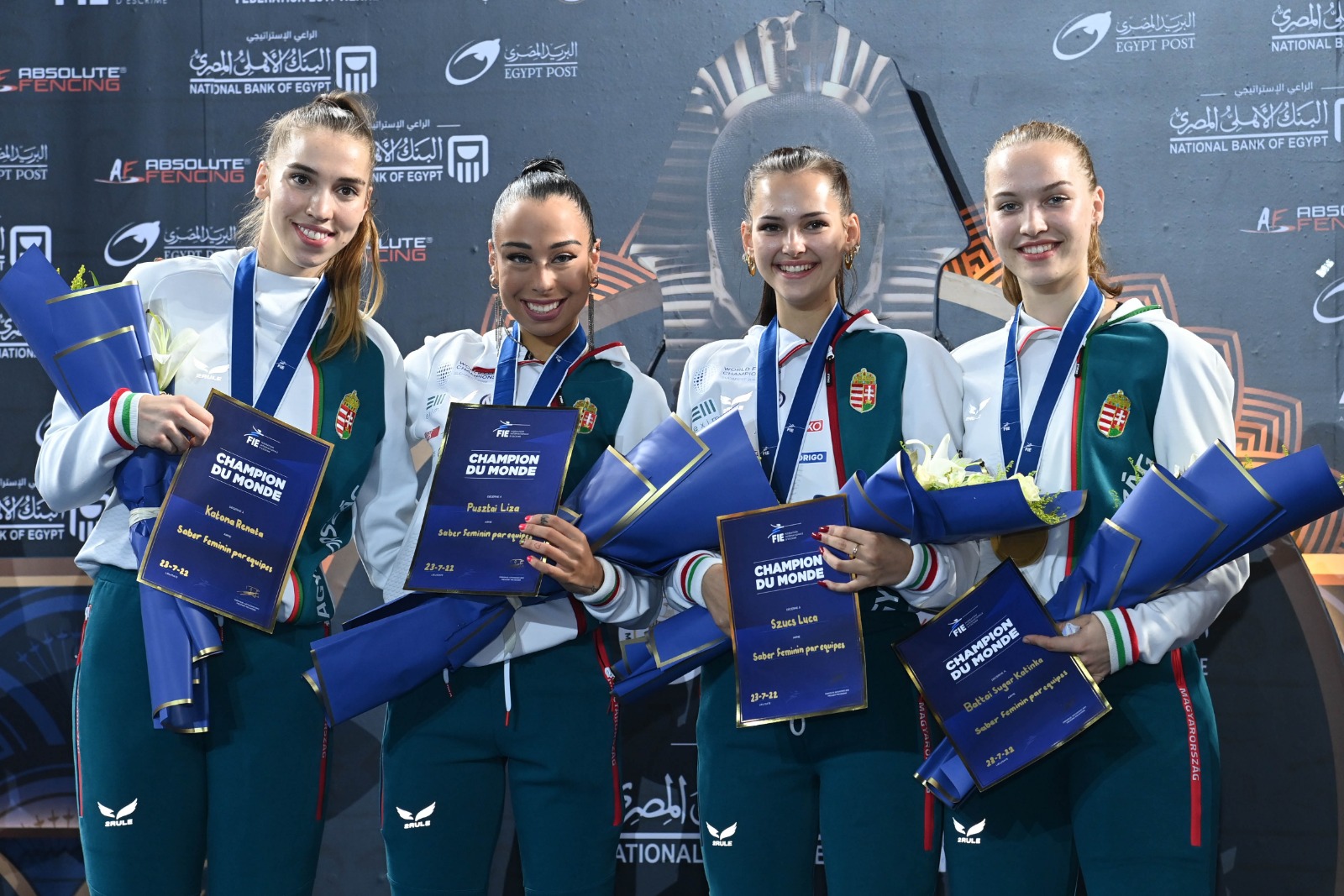 Final rankings in men's team foil included Italy (gold), USA (silver), France (bronze), Japan, Hong Kong – China, Korea, Canada and Egypt.
Final rankings in women's team sabre included Hungary (gold), France (silver), Japan (bronze), Spain, Germany, Azerbaijan, Italy and USA.
Official website of the event: http://fwc.fencingegypt.org
Full information regarding this and other events may be found on the FIE Web site atwww.FIE.org/competitions.
#Cairo2022 #FencingWorldChampionships