TBILISI, Georgia, May 27-29, 2022—Ukraine's Volodymyr Stankevych won the individual gold medal at the Tbilisi Men's Epee World Cup, with Switzerland winning men's team epee. The competition, which was held at the Tbilisi Sports Palace, included 179 individual fencers and 25 teams participating.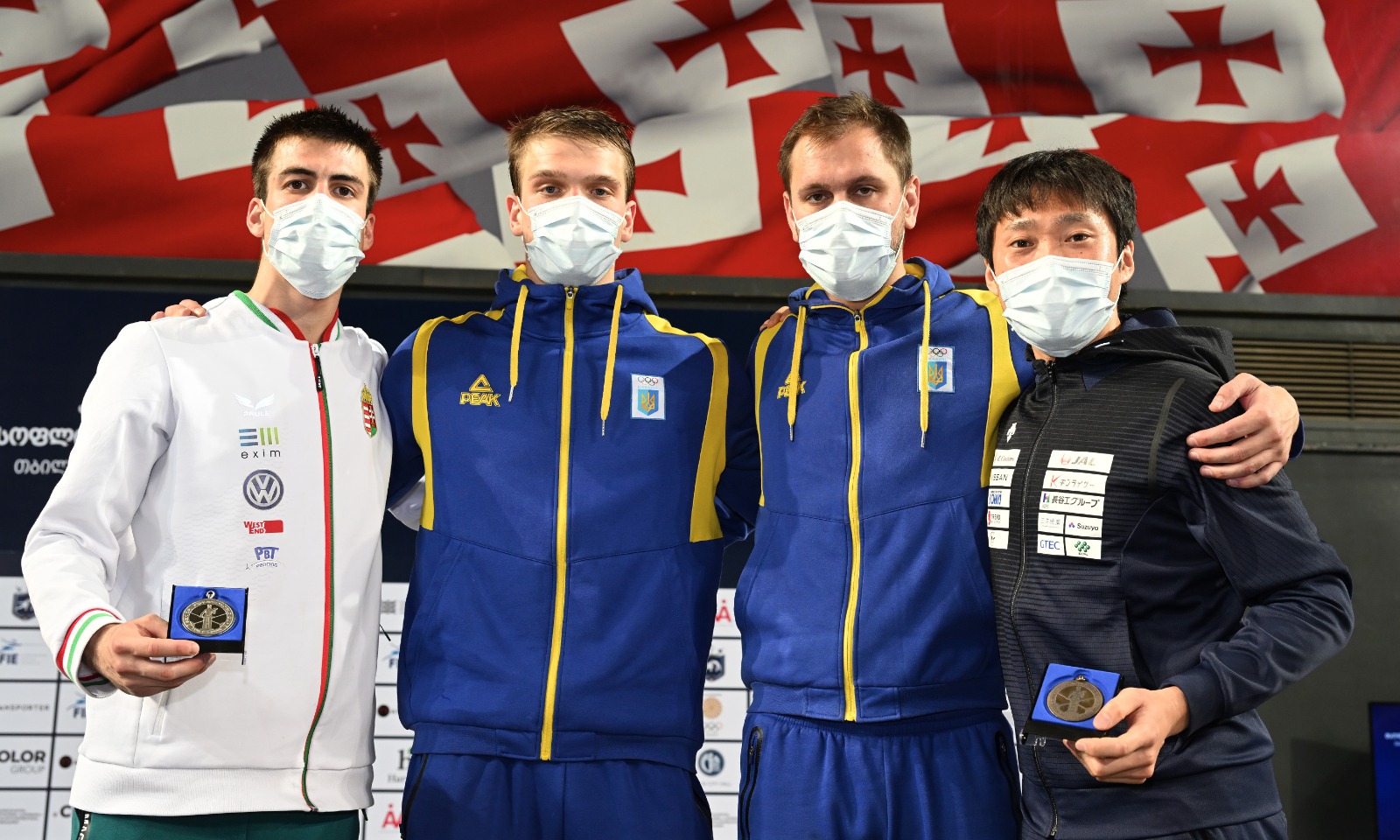 Stankevych faced Hungary's Mate Tamas Koch in the final match of the men's individual epee event, winning with a 15-9 score. In the semifinal round, Koch won against Ukraine's Igor Reizlin, 15-9, while Stankevych defeated Japan's Inochi Ito, 15-10. Of note, Italy's Federico Vismara beat France's Olympic champion, Romain Cannone, in the round of 16, 15-14, before being defeated by Reizlin in the quarterfinals, 15-8. Also in the 16, France's Nelson Lopez Pourtier defeated teammate and world champion Yannick Borel, 15-14, before being beaten by Ito in the quarterfinals, 12-11.
In the men's team epee event, Switzerland won against France in the final match, 45-35. In the semifinal round, France defeated Italy, 44-41, while Switzerland beat Hungary, 45-40. The bronze medal went to Hungary over Italy, 44-38.
Final rankings in men's individual epee included Volodymyr Stankevych (UKR, gold), Mate Tamas Koch (HUN, silver), Inochi Ito (JPN, bronze), Igor Reizlin (UKR, bronze), Nelson Lopez Pourtier (FRA), Koki Kano (JPN), Federico Vismara (ITA) and Tibor Andrasfi (HUN).
Final rankings in men's team epee included Switzerland (gold), France (silver), Hungary (bronze), Italy, Israel, USA, Ukraine and Korea.
Complete and official results for the event may be found here on the FIE web site. For more exciting world fencing news and features, check out the YouTube FIE Fencing Channel.