DUBAI, United Arab Emirates, April 10, 2022—Egypt and Israel won the gold medals in men's and women's junior team epee at the 2022 Junior and Cadet Fencing World Championships. It was the final day of nine days of fencing, with a total of 18 events taking place at the City's Hamdan Sports Complex. There were 42 men's and 33 women's teams participating.
A closing ceremony for the Championships was led by FIE Interim President Emmanuel Katsiadakis. In his closing speech, he heralded the success of the event; thanked the organisers, participants and supporters; and stated that this event has had the largest turnout in its history, with 1644 fencers from 103 countries.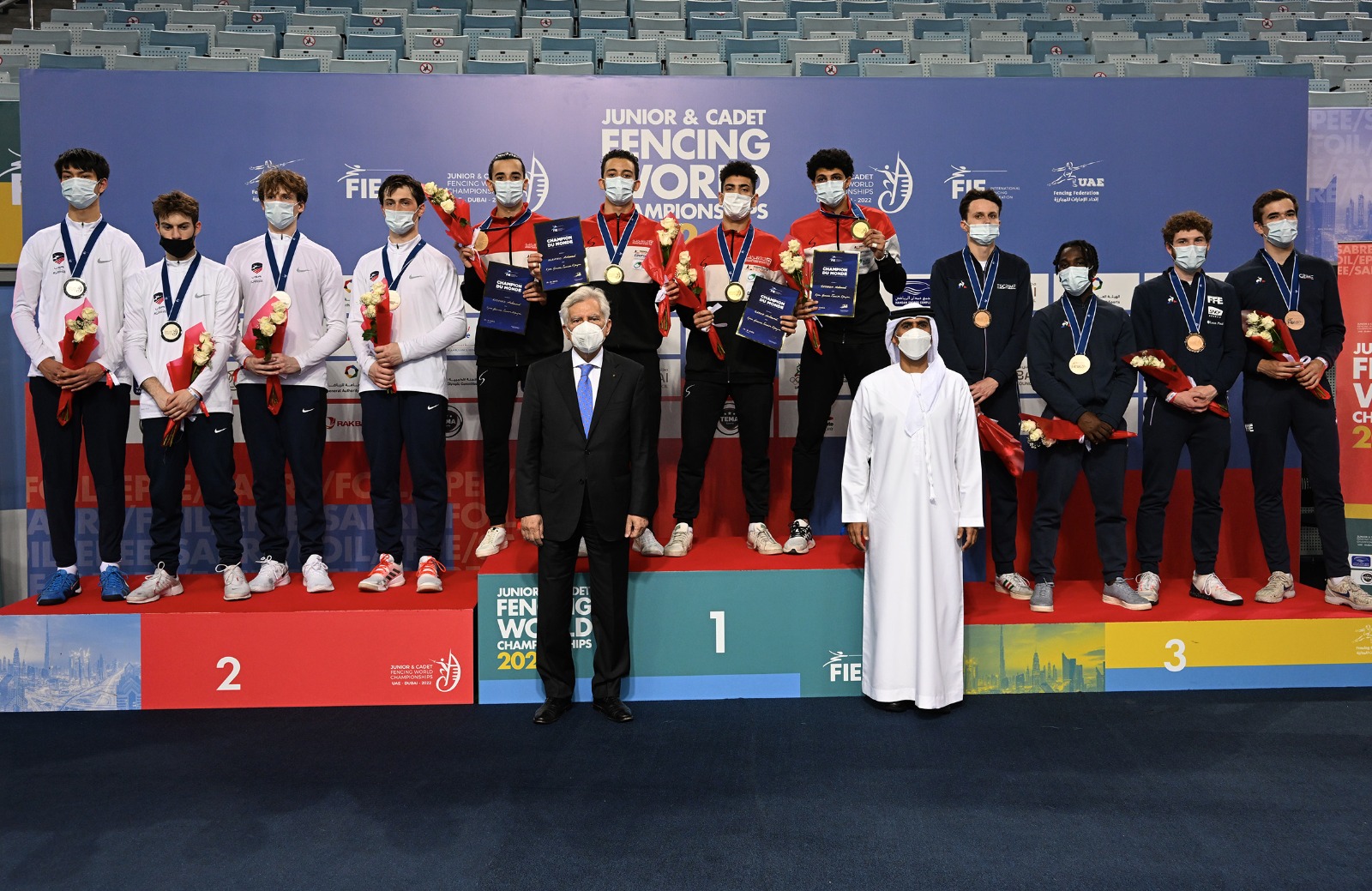 In junior men's team epee, Egypt won the gold medal with a 45-40 score against USA. In the semifinal round, USA beat Switzerland, 43-37, while Egypt defeated France, 45-35. The bronze medal went to France over Switzerland, 45-39.
"It was amazing to win", said Egypt's Mohamed Elsayed. "We've never won this [event] before, we had a great season, and it's an incredible feeling. The last match was difficult, but we stayed strong and took the win and now we're the world champions."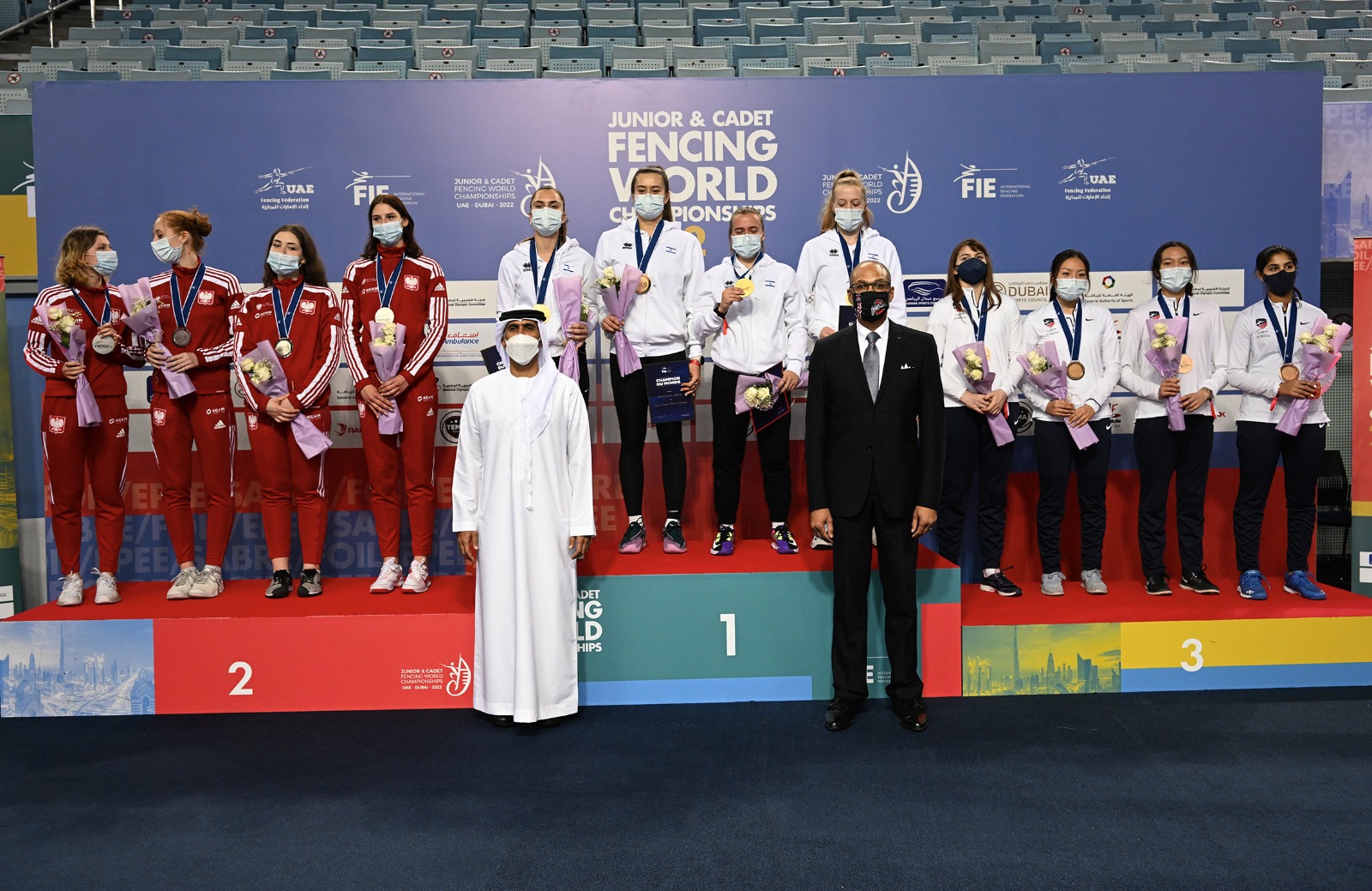 In junior women's team epee, Israel won the gold medal with a 45-42 score against Poland in the final match. Poland beat USA in the semifinal round, 39-34, while Israel defeated Sweden, 45-38. The bronze medal went to USA over Sweden, 45-43.
"I believed in myself, in my team, in my coach and in my fencing—it was a great day", said Israel's Nicole Feygin. "For the comeback in the final, I knew I had to get to 45, my coach told me to do it, and I did. I feel great and it was amazing."
Final rankings for junior men's team epee included Egypt (gold), USA (silver), France (bronze), Switzerland, Ukraine, Poland, Hungary and Kazakhstan.
Final rankings for junior women's team epee included Israel (gold), Poland (silver), USA (bronze), Sweden, Romania, Great Britain, Uzbekistan and Spain.
#DUBAI2022 #FENCING
Complete and official results for the event may be found here on the FIE web site. For more exciting world fencing news, live streaming and features, check out the YouTube FIE Fencing Channel.