DUBAI, United Arab Emirates, April 9, 2022—USA's Samuel Imrek and Turkey's Aleyna Erturk won gold medals in individual cadet epee at the 2022 Junior and Cadet Fencing World Championships. Today's competitions, on the eighth day of 18 events taking place over nine days, included 142 men's and 109 women's fencers and are being held at the City's Hamdan Sports Complex.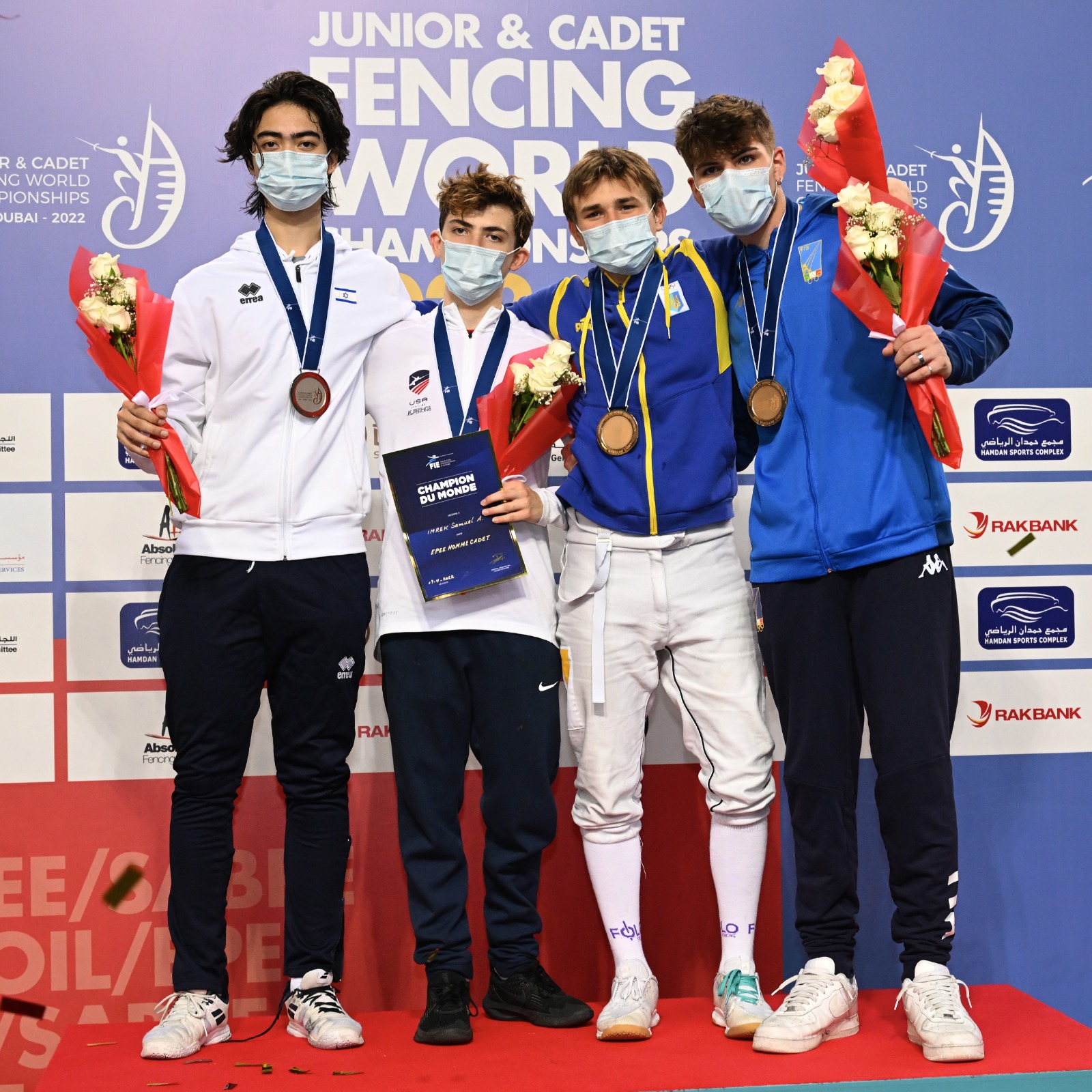 In the final match of men's epee, Imrek faced Israel's Alon Sarid, winning with a 15-9 score. In the semifinal round, Sarid won against Italy's Fabio Mastromarino, 15-11, while Imrek defeated Ukraine's Maksym Perchuk, 15-14.
''I really can't believe it, I just fenced like myself, I never would have thought I'd be world champion", said Imrek. "I made a lot of comebacks, like in the bronze medal match, I was down so far, I thought it was over, but something inside of me just kept going."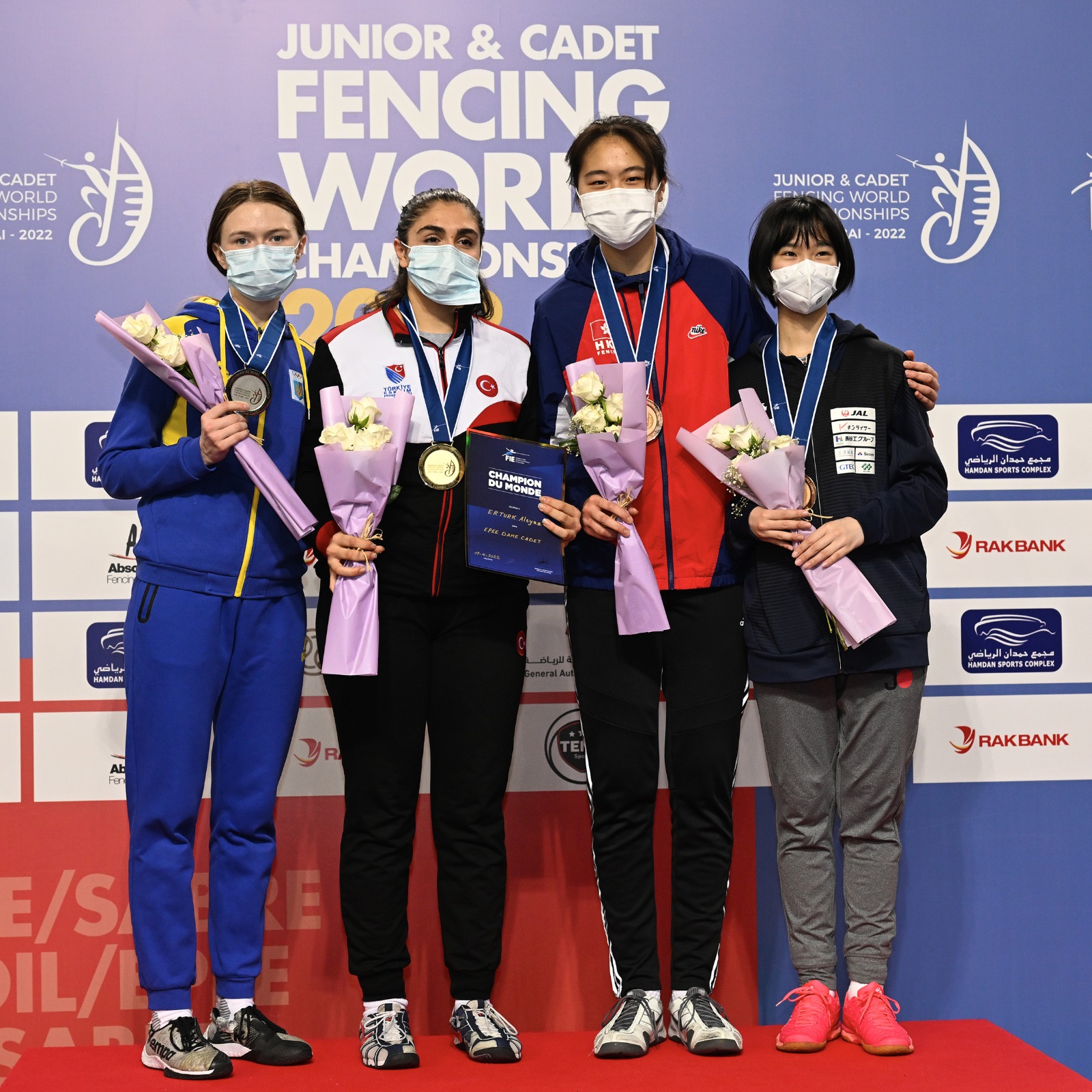 In the final match of women's epee, Erturk faced Ukraine's Anna Maksymenko, winning the gold with a 15-11 score. In the semifinal round, Maksymenko won against Japan's Mizuki Homma, 15-12, while Erturk defeated Hong Kong China's Hailin Chen, 15-14.
"I'm very happy to be world champion", said Erturk. "I've been waiting for this tournament for a long time, we worked hard, and now we won. I had my target, I had a camp during the summer, I practiced, and now we've had success."
Final rankings for cadet men's epee included Samuel Imrek (USA, gold), Alon Sarid (ISR, silver) Fabio Mastromarino (ITA, bronze), Maksym Perchuk (UKR, bronze), Alexander Liu (USA), Nicholas Z. Zhang (CAN), Domonkos Pelle (HUN) and Alec Brooke (GBR).
Final rankings for cadet women's epee included Aleyna Erturk (TUR, gold), Anna Maksymenko (UKR, silver), Hailin Chen (HKG, bronze), Mizuki Homma (JPN, bronze), Grace Hu (CAN), Sarah Gu (USA), Candela Lozano (ESP) and Maja Patri (HUN).
#DUBAI2022 #FENCING
Complete and official results for the event may be found here on the FIE web site. For more exciting world fencing news, live streaming and features, check out the YouTube FIE Fencing Channel.